When it comes to fashion, American clothing brands have so much to offer. Whether you're looking for high-performance clothing and sportswear, amazing jeans, or a stylish dress, the American fashion industry is bursting with design talent and labels that have a proven track record in great clothing.
While British clothing brands often offer classic styles with a twist, when it comes to American clothing brands, the options are incredibly diverse. You're likely to recognize a number of the leading American clothing brands; from denim legends, Levi's to sports giant Nike, and New York Fashion Week favorites, Tommy Hilfiger and Ralph Lauren. But American clothing brands offer much more than the best jeans, trainers, and polo tops. 
Unlike the chic appeal of French clothing brands, the glamour of Italian clothing brands or the minimal-meets-maximal aesthetic of Scandinavian clothing brands, each American clothing brand has its own distinct identity. Whether you're after quality basics or statement pieces for special occasions, American clothing brands really do offer something for everyone. We've rounded up our favorites and the pieces to invest in this season.
The Best American Clothing Brands to Browse 
The Best American Clothing brands as chosen by our fashion editors
Whether you're after an outfit for a big event or looking to stock up on the basics, these are some of the best American clothing brands that ship to the US and the UK. Just remember to check individual brand sites delivery policies, as import duties and taxes may occur from internationally shipped brands. 
1. Good American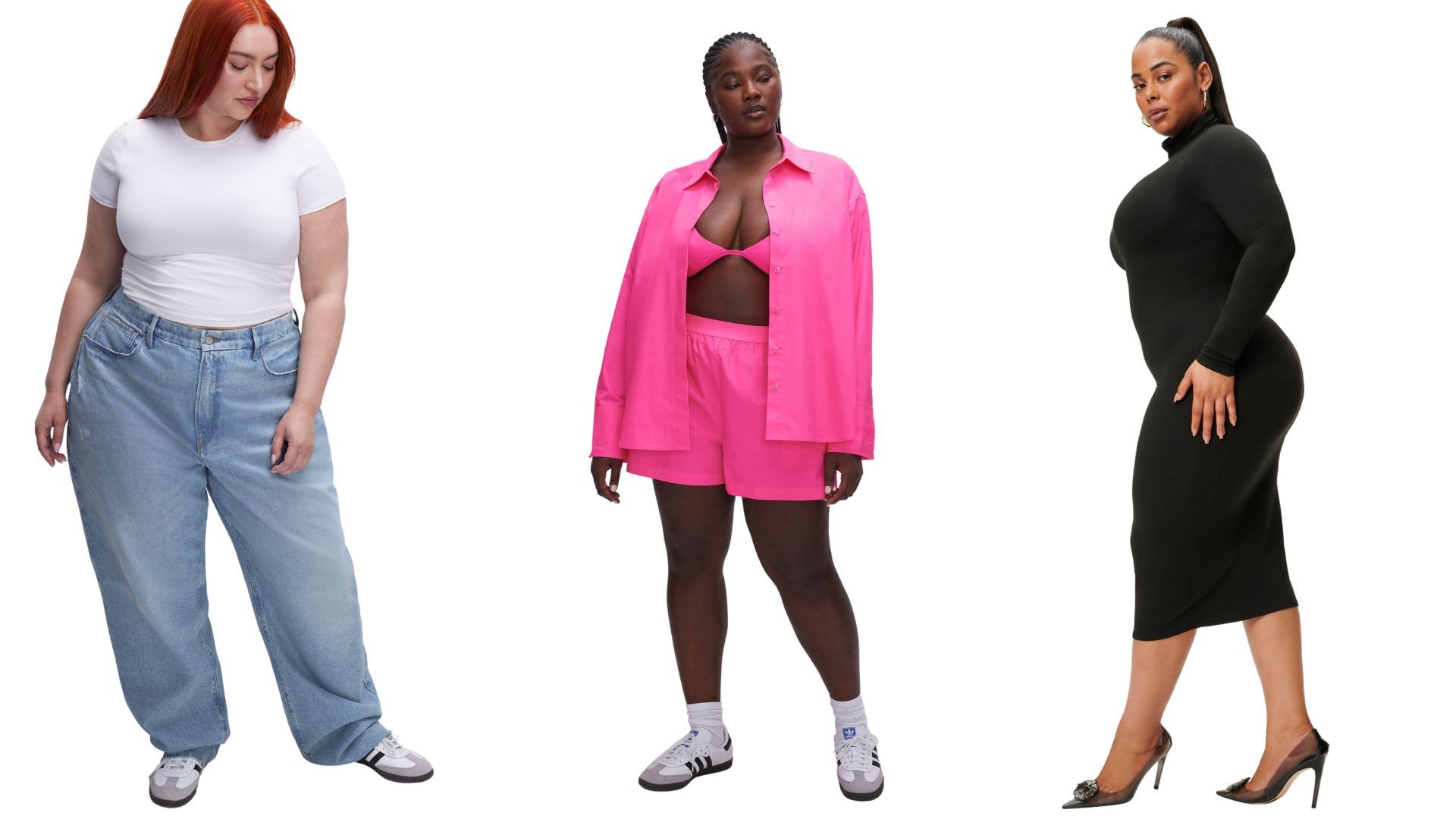 If you're after a confidence boost, look no further than Good American. Founded in 2016 by Emma Grede and reality TV royalty Khloe Kardashian, size inclusivity is at the heart of this label. Offering a brilliant size range from 00-32 – meaning they have some of the best jeans for curvy women, it even launched an in-between size 15 after noticing the majority of the returns it received were sizes 14 and 16. Genius! 
Every item is shot on a selection of models so that you can get a good idea of how it will look on various body types. Denim is the focus of Good American, so whether you're after skinny, straight, wide-leg, or the best slimming jeans, there is a pair for you. But don't forget its timeless tops and figure-hugging dresses are worth a look too. This is one of the best size-inclusive American clothing brands we've seen, so bookmark it now.
Fashion editor's picks…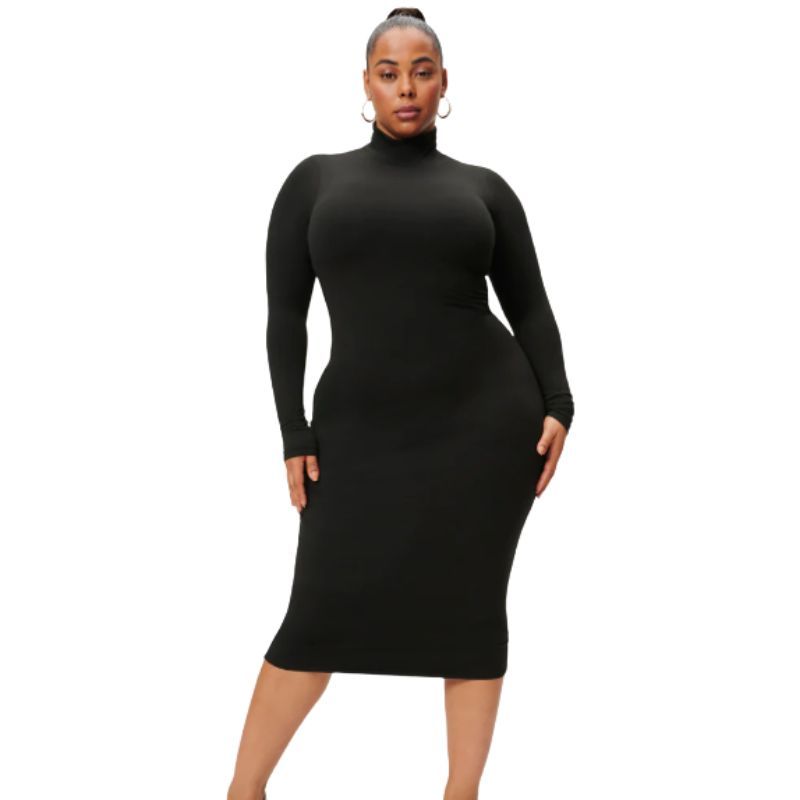 (opens in new tab)
RRP: $119 / £128 | Don't underestimate the style prowess of Good American. Go bodycon with one of the brand's best midi dresses that will highlight your silhouette, easily layered for work or play. For extra support through your torso, invest in some of the best shapewear to help contour your curves.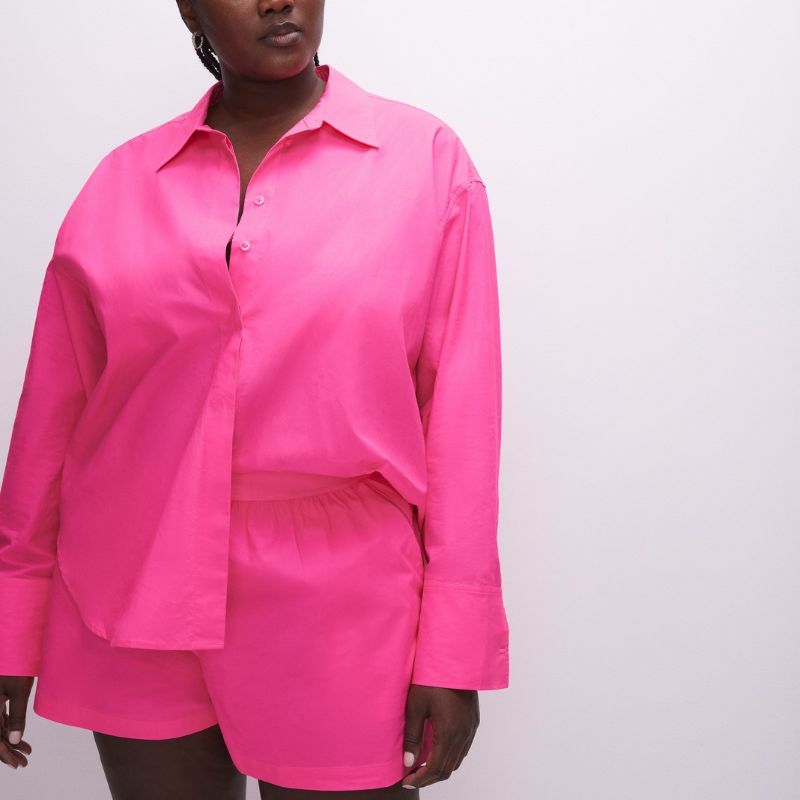 (opens in new tab)
Good American Poplin Shirt
RRP: $119 / £124 |  Wondering what is Barbiecore? You're looking at it. This oversized shirt is perfect for the season and pairs beautifully with blue denim or some linen shorts on vacation. Light and airy, this is a summer staple that you'll reach for on repeat.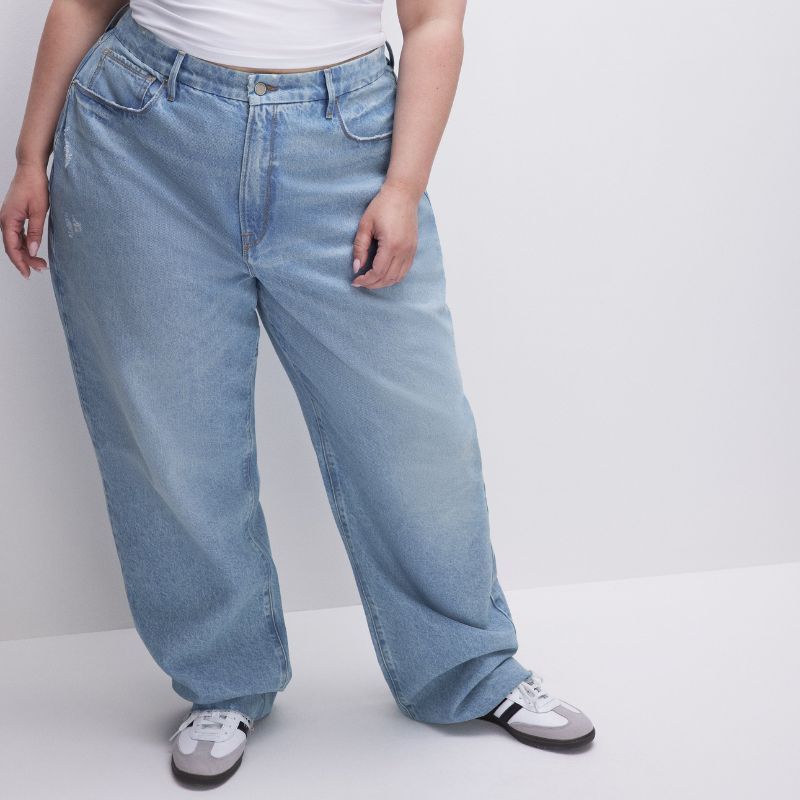 (opens in new tab)
RRP: $149 / £156 | A pair of loose jeans is one of our key wardrobe essentials. Fitted at the waist but with a baggy cut through the leg, if you're wondering how to style baggy jeans, keep your top half more fitted to balance out the silhouette.
2. Reformation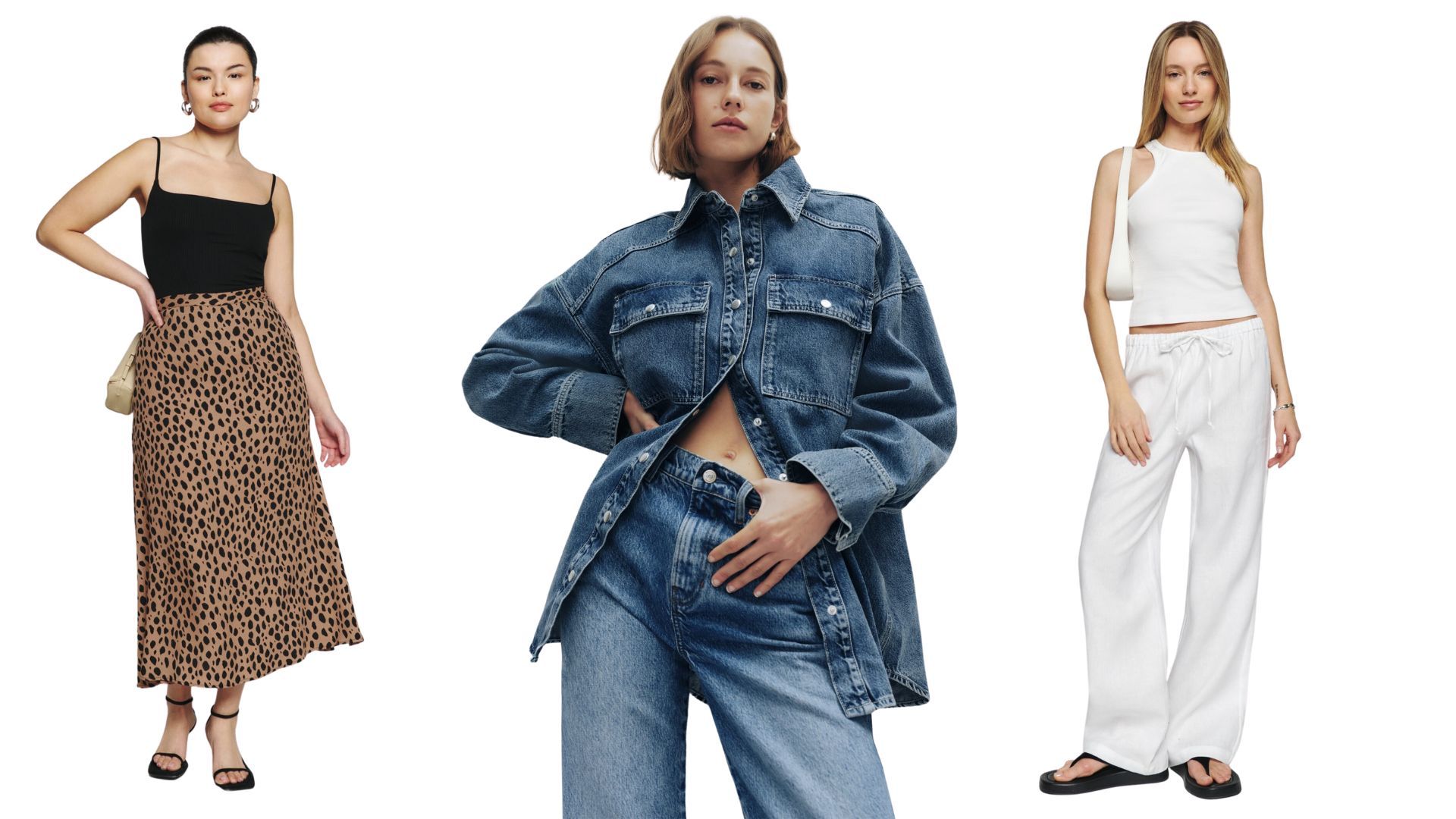 Cool, feminine and edgy, Reformation is our go-to sustainable clothing brand that feels sexy, too. While it started out as a vintage store in Los Angeles, the brand expanded and now focuses on its own designs. If you're in the market for a knockout dress, Reformation gets our vote. Its sleek style often comes with subtle splits, quirky necklines, or in multiple colors, and everything is made from low-impact materials, dead-stock fabrics, or repurposed clothes. 
The best bit? It starts with small quantities to keep production more exclusive and only makes more if there is a demand, meaning you're less likely to have that cringe-worthy moment of seeing someone in the same outfit as you. Its wedding and bridesmaid dresses section is particularly impressive, and it offers extended sizing, too. 
Fashion editor's picks…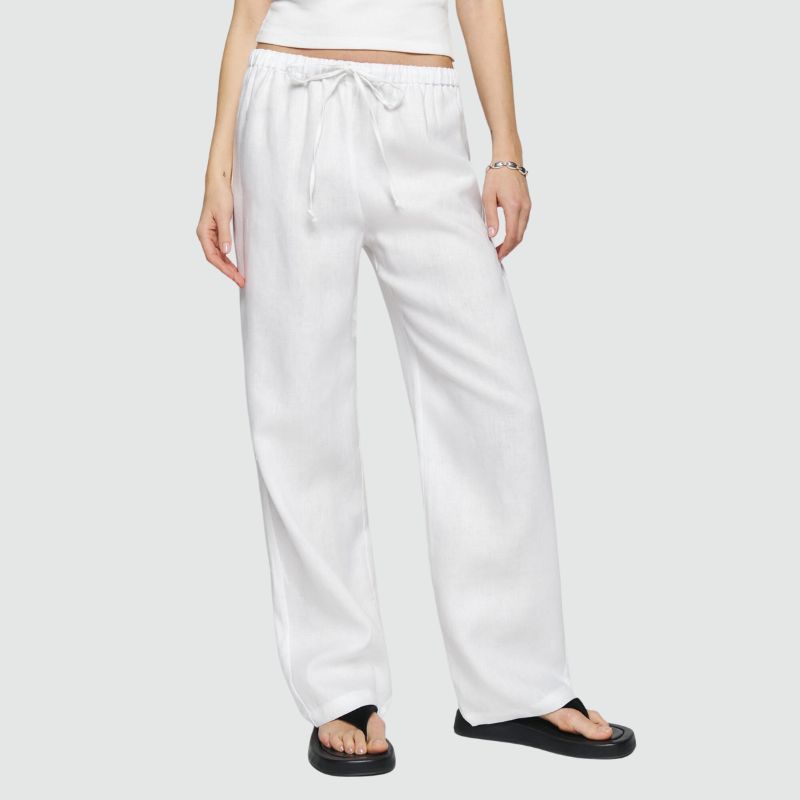 (opens in new tab)
RRP: $158 / £178 | A true capsule wardrobe hero, white linen pants are the piece everyone needs. Lightweight and extremely chic, there's no end to the styling possibilities. We love the adjustable drawstring waist that makes for a comfortable wear.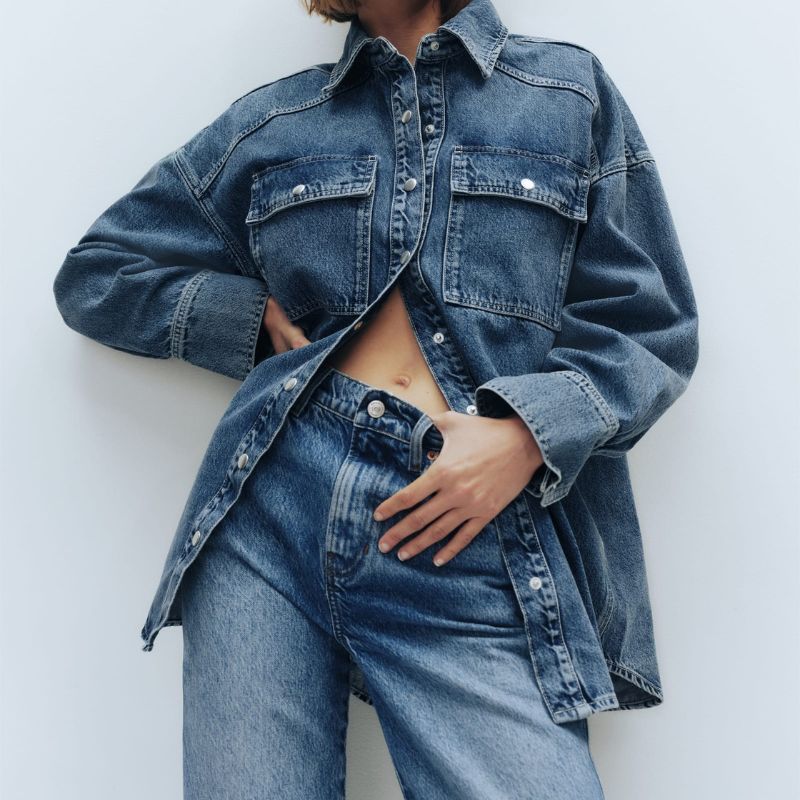 (opens in new tab)
RRP: $178 / £198 | A shirt jacket. or shacket, is ideal for year-round wear, and this denim version is both trendy and timeless. Style with a midi skirt and the best knee high boots, or try it layered over a white tee for a casually cool finish.
3. Anthropologie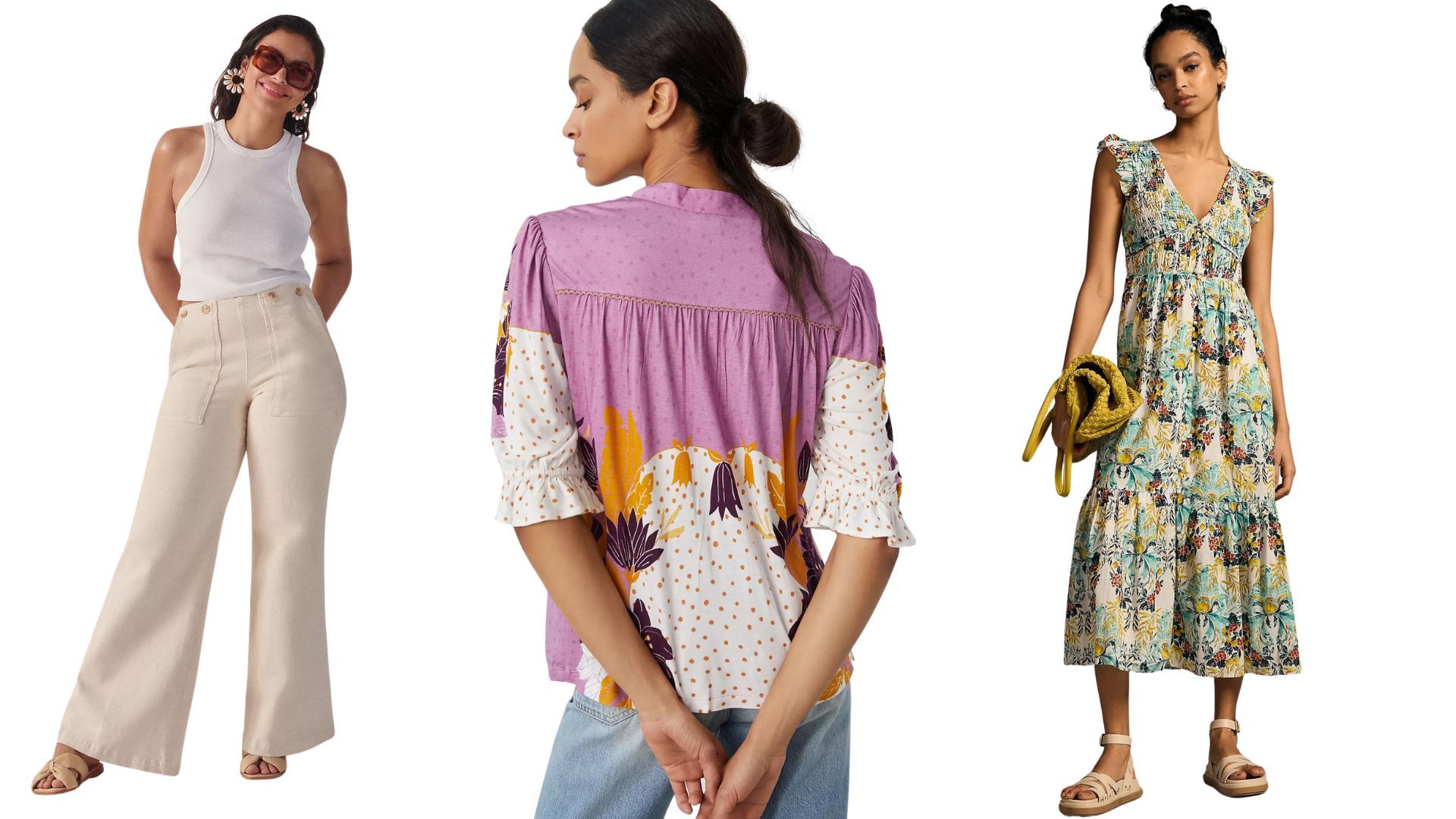 If you consider yourself to have a more bohemian approach to life and have already nailed boho style, then it's worth browsing the treasure trove that is Anthropologie. Since this American clothing brand launched in Pennsylvania in the early '90s, it has expanded to over 200 stores across North America and Europe and inhabits a lifestyle for the creative woman seeking a little adventure. 
As well as selling its own-brand clothing, there are pieces from other labels that share the same free-spirited ethos so you can widen your fashion credentials too. Plus, the homeware section is gorgeous, particularly if you're looking to match your closet to your kitchen. Our top picks? Think clashing prints, crochet separates, and floaty maxi dresses.
Fashion editor's picks…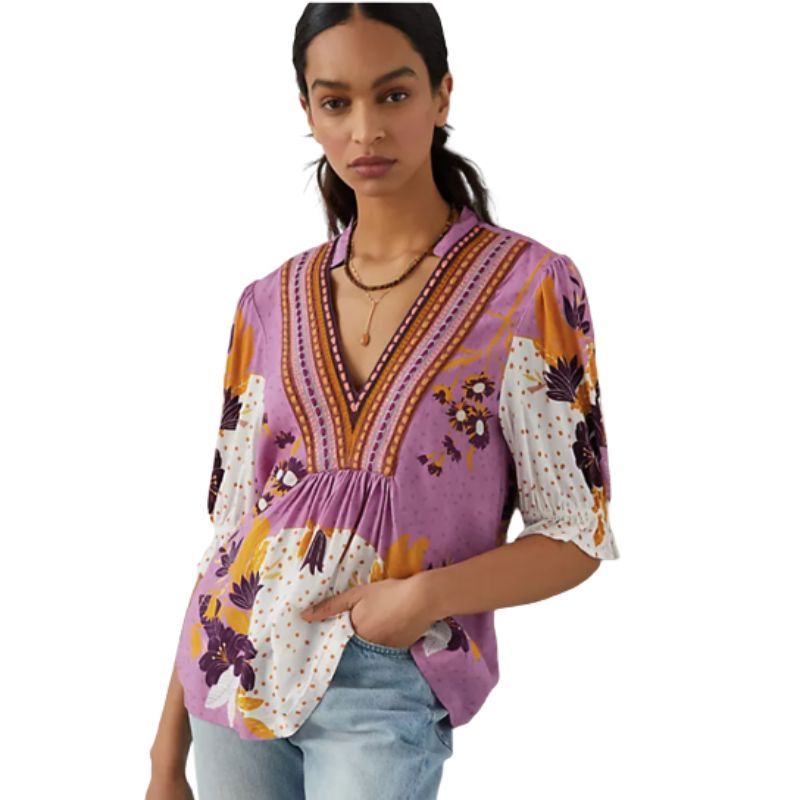 (opens in new tab)
Anthropologie Bl-nk Stephanie Top
RRP: $108 / £90 | This relaxed blouse is simply gorgeous. Toss on over a bikini on holiday to create one of the best beach cover-ups next vacation, then style with your favorite jeans and layer a turtleneck underneath to keep warm come winter.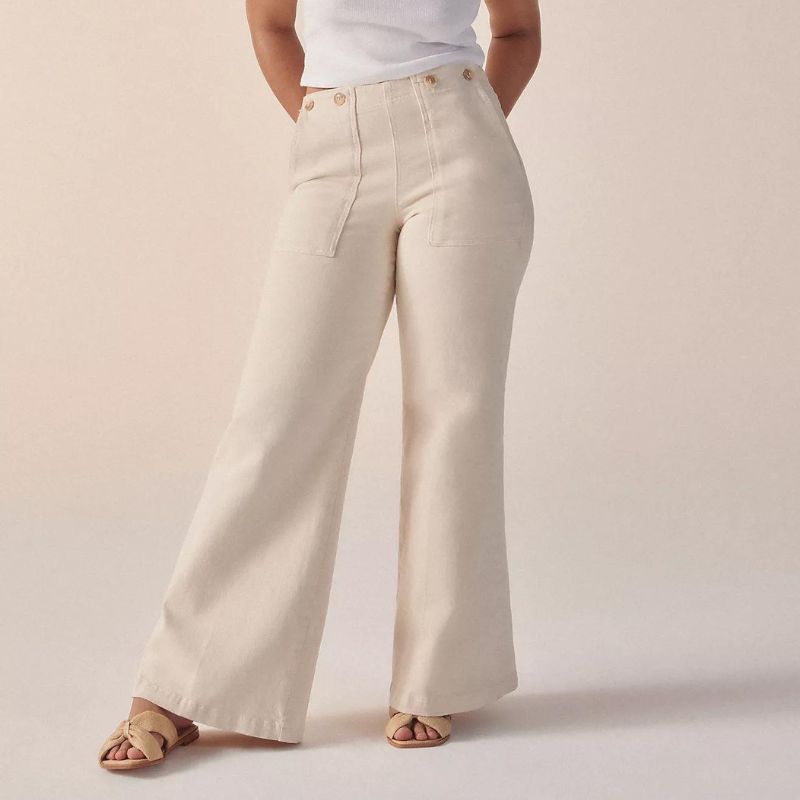 (opens in new tab)
Anthropologie Utility Trousers
RRP: $148 / £98 | Struggling with how to style cargo pants? This relaxed fit pair offers the same versatility as white jeans, as it is wearable with all manner of tops. Available in petite and tall leg lengths, team with heels or flats depending on the occasion.
4. Everlane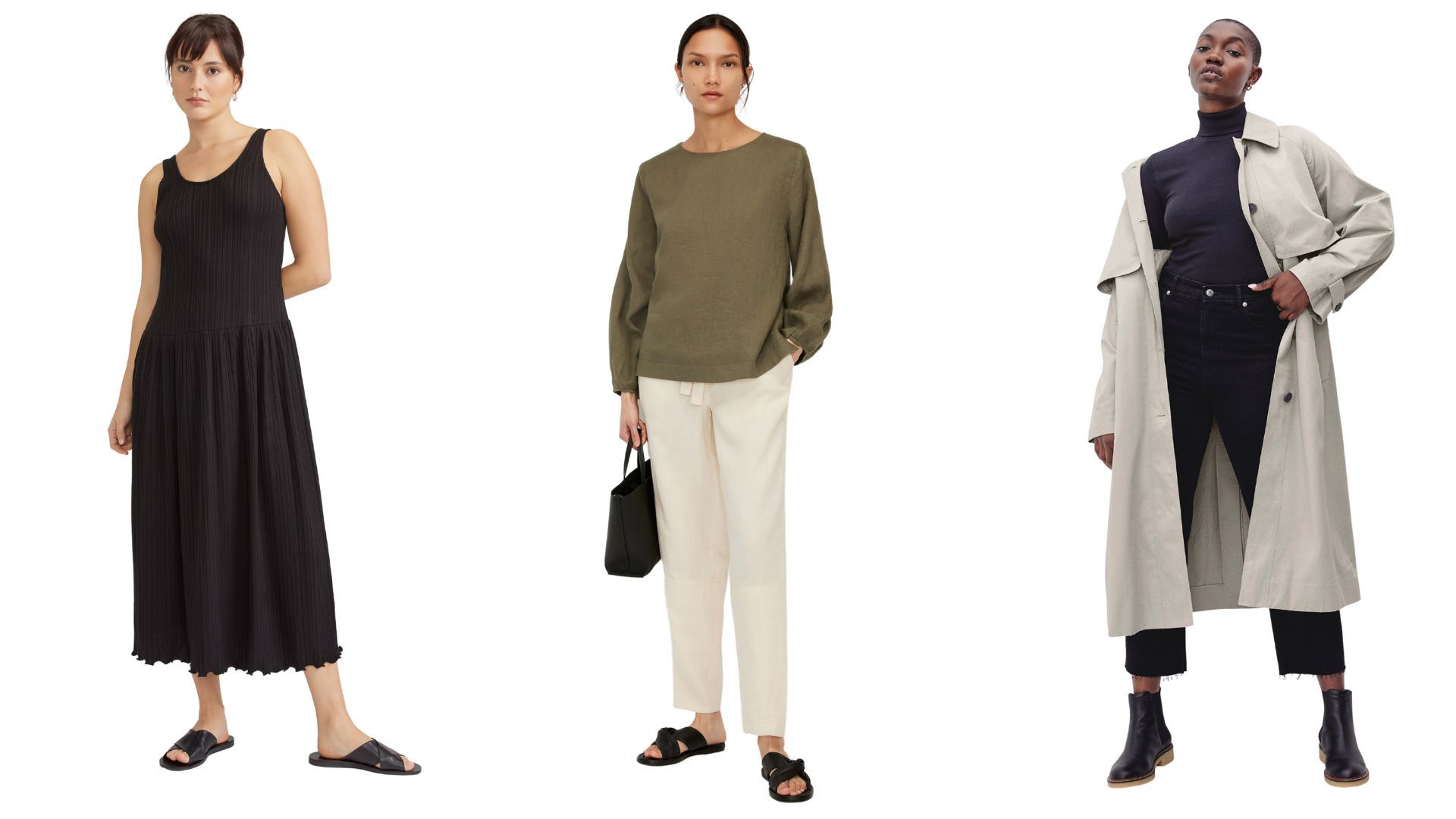 Specializing in exceptional basics, this ethical brand can help to make up the building blocks of a minimalist capsule wardrobe. But it's the San Francisco-based label's transparency that really has our hearts. Revealing the estimated cost it takes to make every item on its site, you can see the mark-ups and the processes needed to make the clothes. 
It has a minimal, fuss-free aesthetic so you can weave its quality pieces into your wardrobe. Whether it's boxy t-shirts, the best cashmere sweaters, or tailored pants, you can rest assured that these pieces are made to last. It even stocks some of the best scarves for women, if you're looking for great accessories too.
Fashion editor's picks…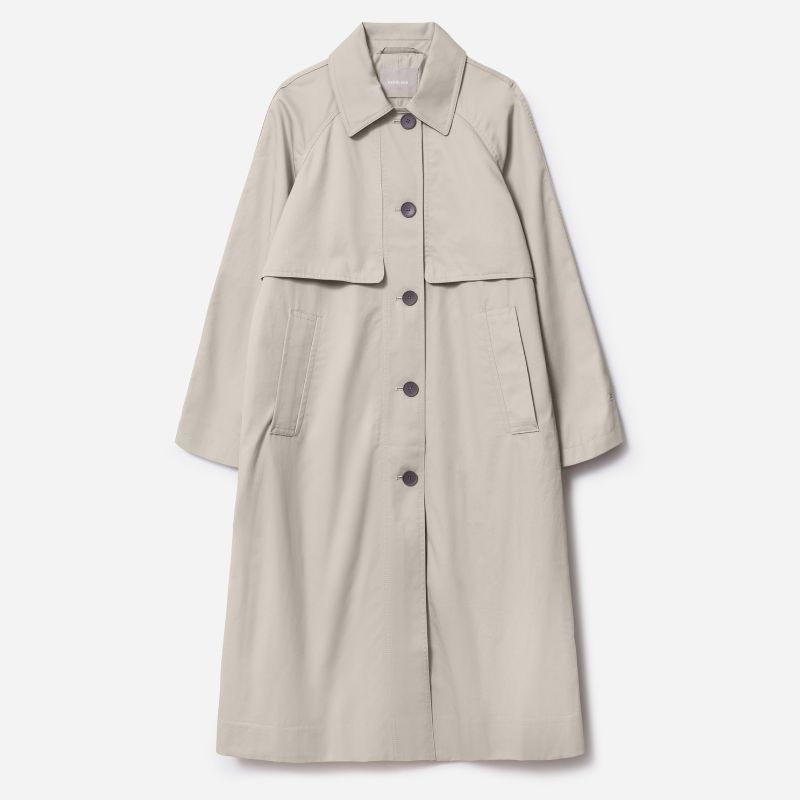 (opens in new tab)
RRP: $228 / £219 | No spring capsule wardrobe is complete without one of the best waterproof jackets, and this mac will never go out of style. With a water-resistant finish, it combines function and aesthetics for an elegant, wear everyday piece.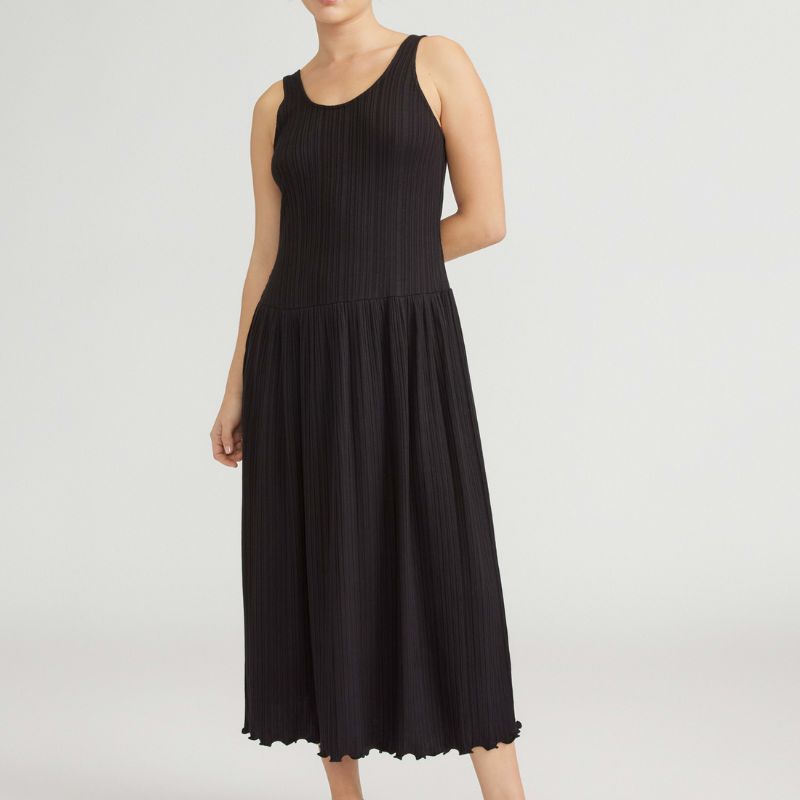 (opens in new tab)
RRP: $98 / £94 | This loose-fitting ribbed dress will keep you cool in the warmer months, but the best part is that it's wearable from AM to PM. Keep it casual by adding a denim jacket and sandals, or dress up with a statement necklace and heels.
5. J.Crew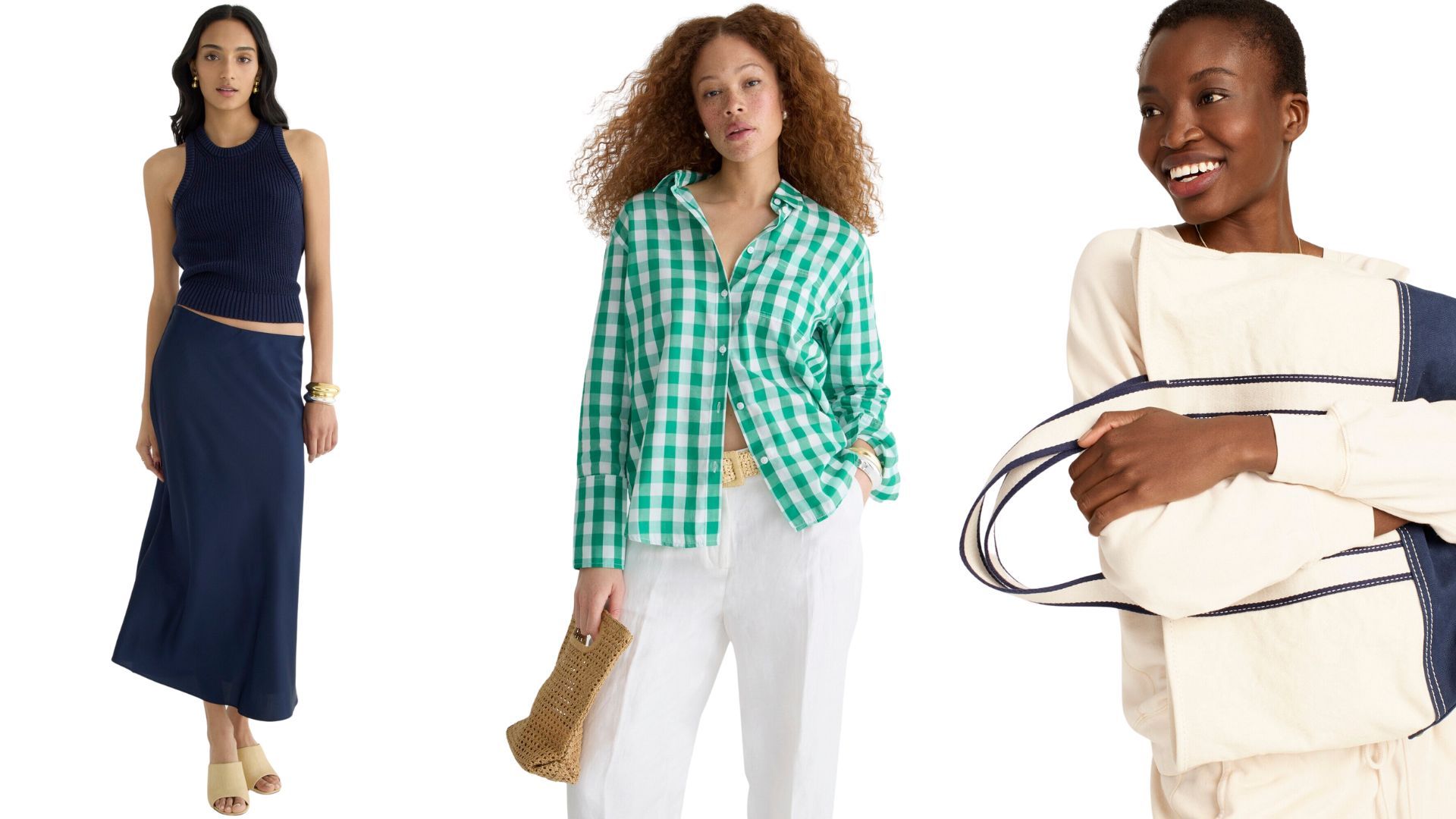 When thinking of American clothing brands, often thoughts can turn to that preppy college vibe seen in movies. If you're drawn to collared shirts layered under v-neck sweaters, varsity logo tops or the best blazers, then J.Crew needs to be added to your shopping list. 
With a penchant for color, these stores are a breath of fresh air. You can even search for key items online via the print you're after. Our advice? Get your stripes here, because J.Crew knows how to do a classic pattern ever so well. Loved by stars including Gwyneth Paltrow and Michelle Obama, you can shop A-list pieces without a celebrity budget. 
Fashion editor's picks…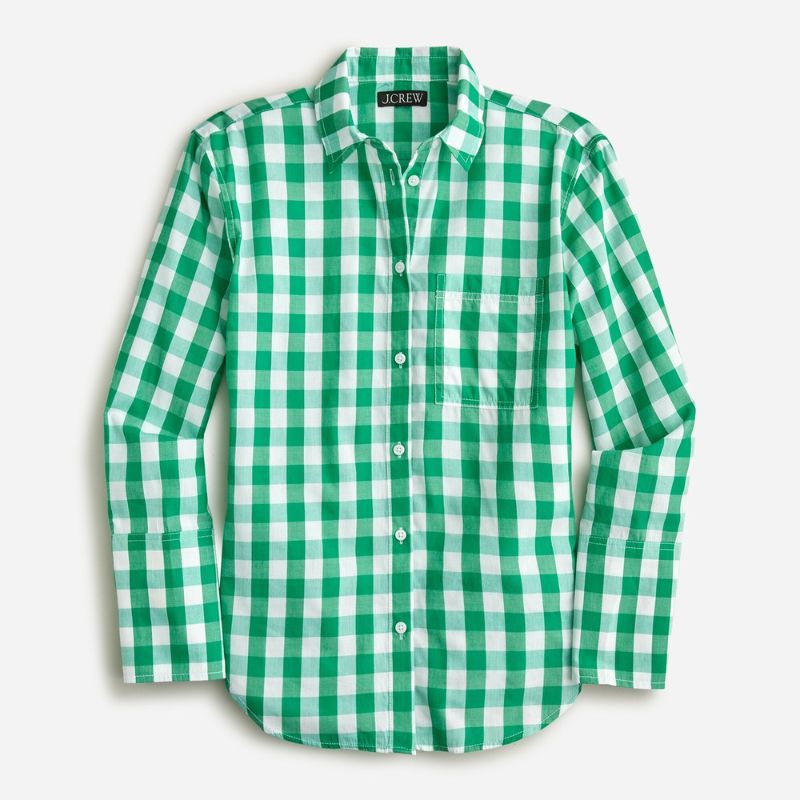 (opens in new tab)
RRP: $98 / £110 | A timeless button up will solve all your wardrobe woes. Switch up classic white in favor of this bright green gingham that will brighten up even the greyest of days. Wear open over a tank or with your favorite blue jeans.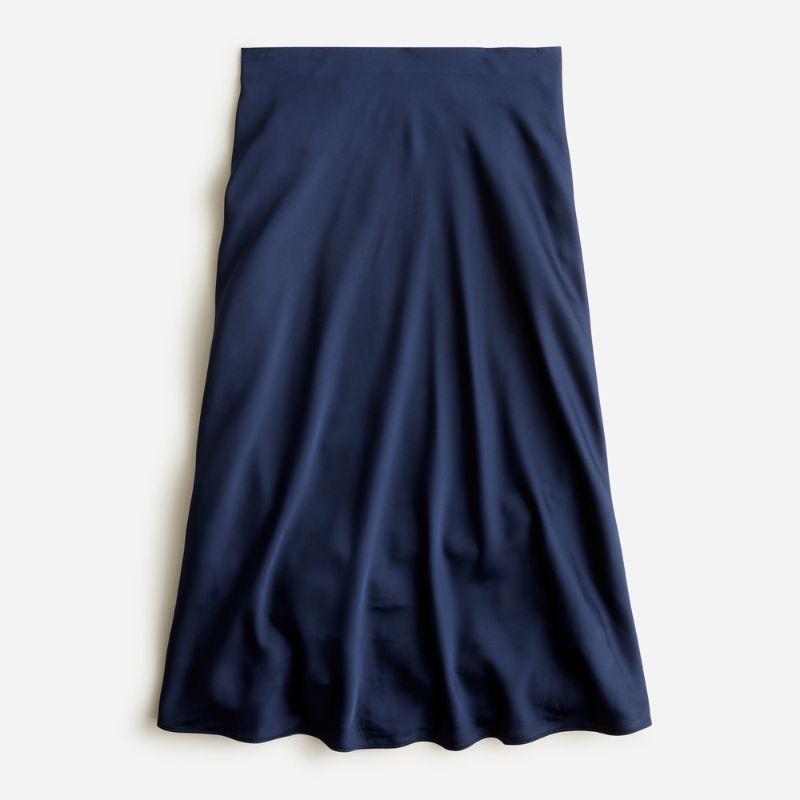 (opens in new tab)
RRP: $89.50 / £100 | No matter the time of year, you always need a satin slip skirt on hand. Dress up with a chic knit for the office, or don with heels and a sequin cami for a night on the town. A stylish investment buy that you really won't regret.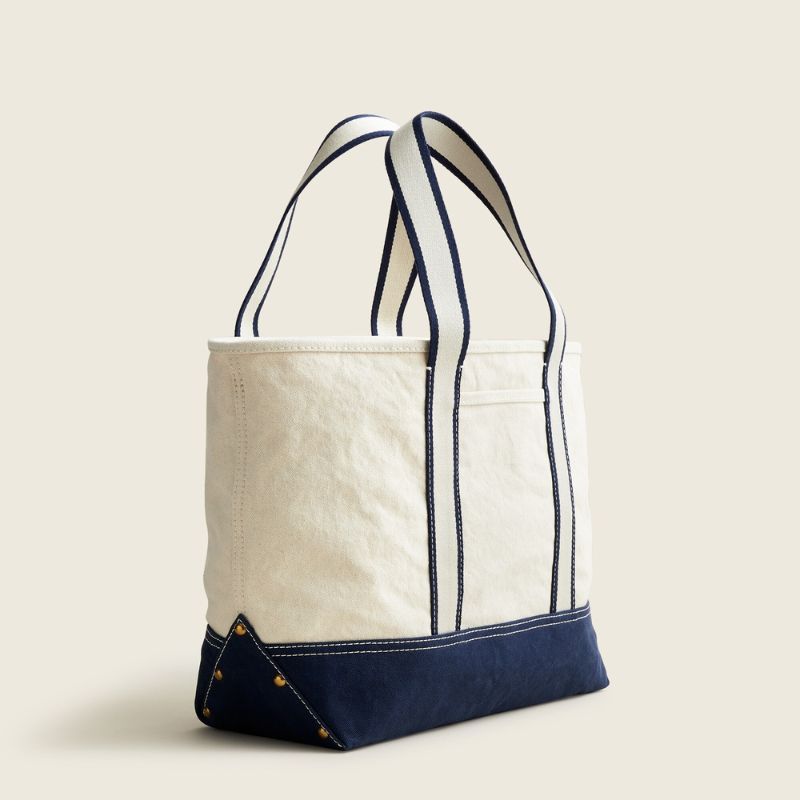 (opens in new tab)
RRP: $98 / £110 | The handbag trends 2023 have dictated that the best tote bags are getting bigger for the months ahead, and this large canvas tote is ideal for carrying all your essentials, while the utility details up the style points. It's a wear-with-everything accessory, that would even work for the beach too.
6. Girlfriend Collective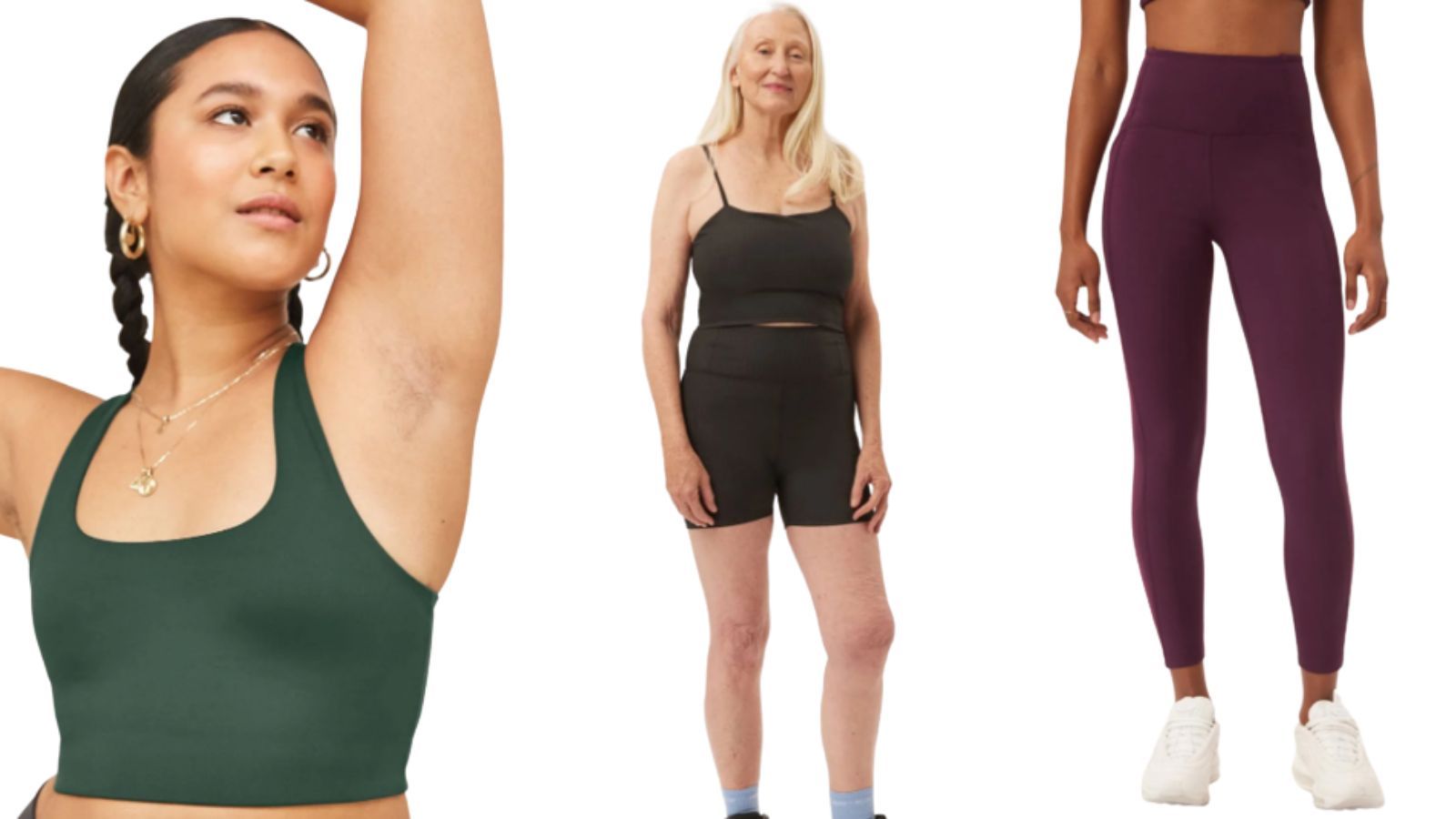 Less of a trend and more of a movement, Girlfriend Collective is changing the way activewear is manufactured and marketed. Not only does it have one of the most sustainable approaches to making its clothes, but it also uses 25 recycled plastic bottles to make every pair of leggings and 11 for every sports bra. Plus, it's one of the most inclusive American clothing brands on the market. Modeled by a range of sizes and ages, it also showcases body hair, stretch marks, and skin blemishes. Because every body is beautiful and deserves good quality gym kit and loungewear. Period.
Fashion editor's picks…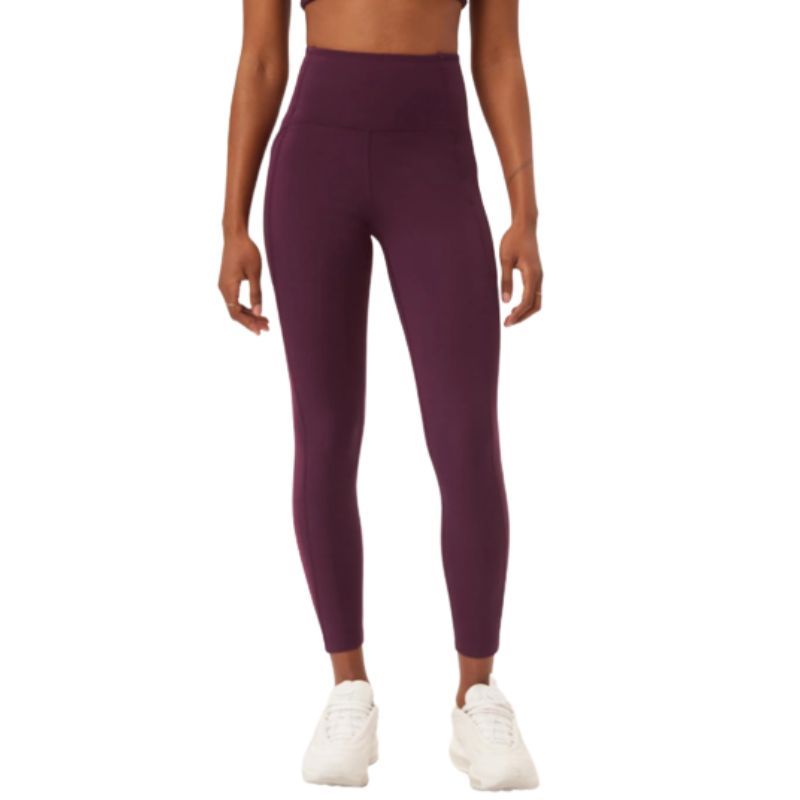 (opens in new tab)
Girlfriend Collective Plum Compressive Pocket Legging
RRP:  $88 / £70 | Girlfriend Collective makes some of the best leggings. With supportive compression fabric and a useful pocket for your phone, they come in 6 different colors, what's not to love?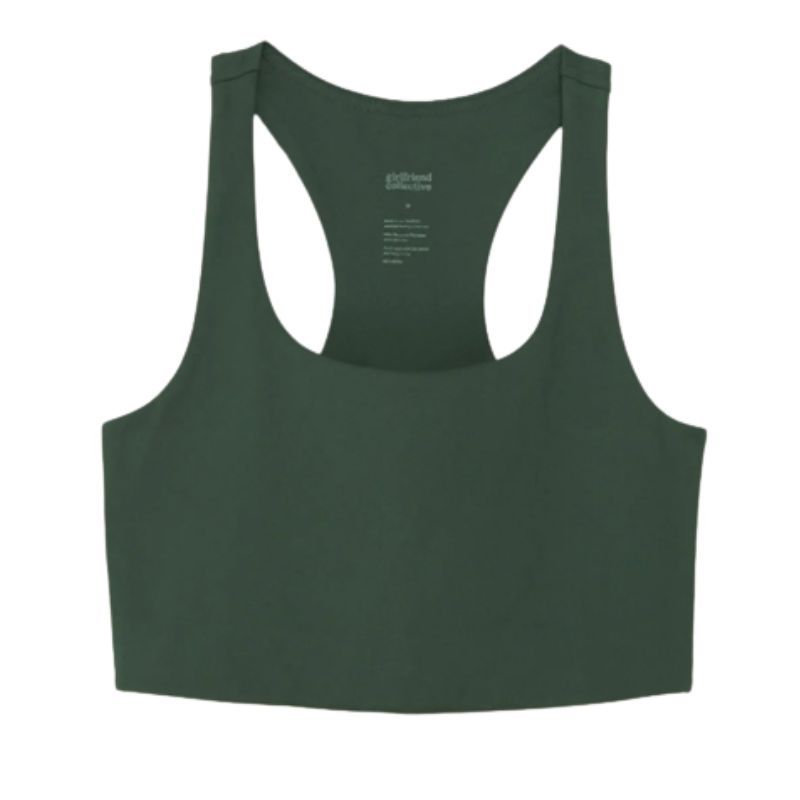 (opens in new tab)
Girlfriend Collective Moss Paloma Racerback Bra
RRP: $46 / £24.50 | With a built-in support band, this bra is designed for low to medium-impact workouts. You can rest easy knowing your bust is in good hands with the compression fabric and sturdy design.
7. Banana Republic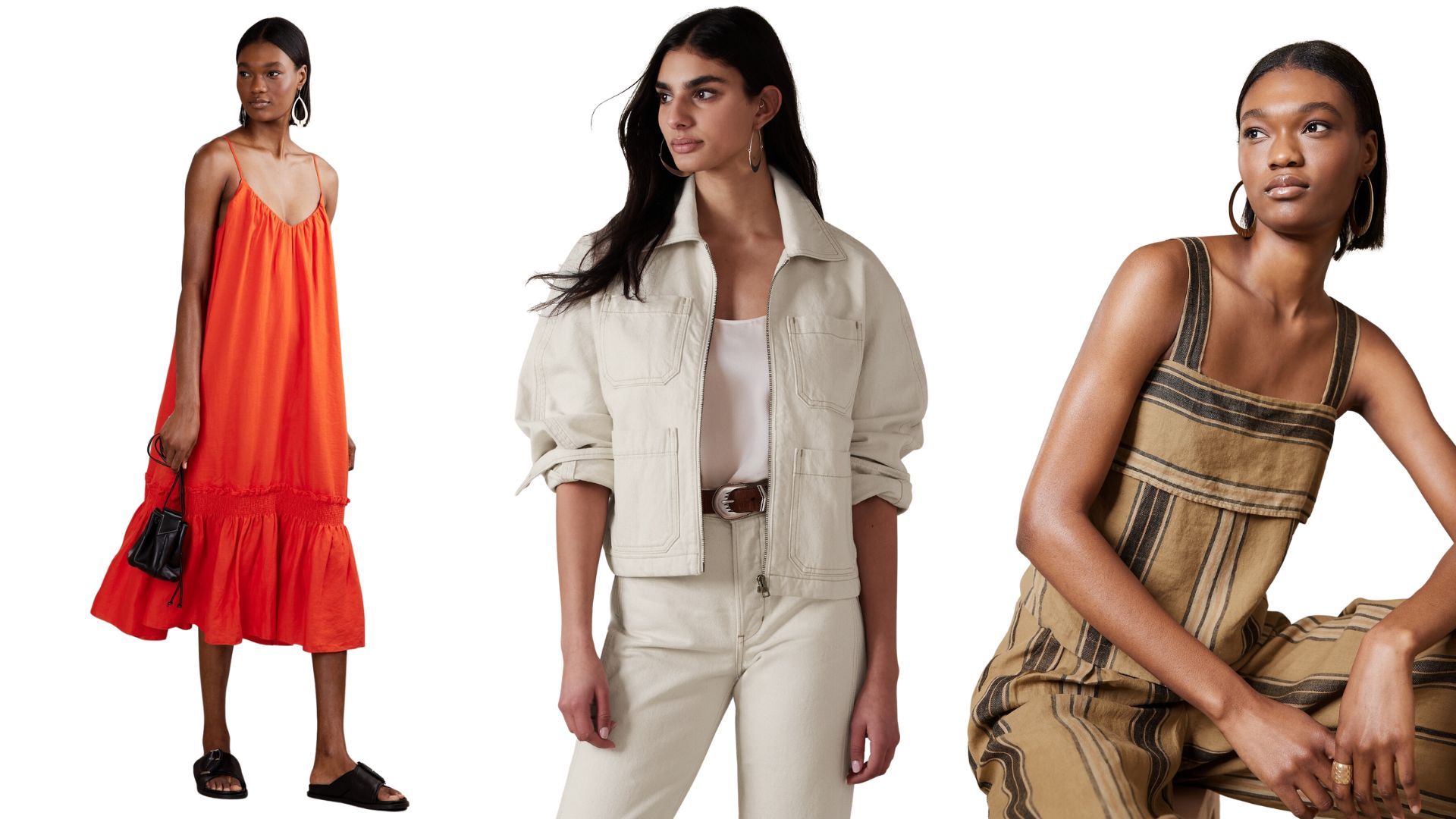 It's likely you've heard of the American clothing brand Gap, but are you aware the company also owns Banana Republic? If a utilitarian style is more your thing, then it's worth taking a look. Originally launched to sell "safari-style" in the late '70s, and while it has diversified its offering it hasn't ventured too far away from the style genre. 
Expect a muted color palette of khakis, beiges, and tans that are easily adopted into any closet, with a little animal print thrown in for good measure. Expect safari-inspired jackets, gorgeous silk scarves, and neutral pants for a well-edited, minimalistic style.
Fashion editor's picks…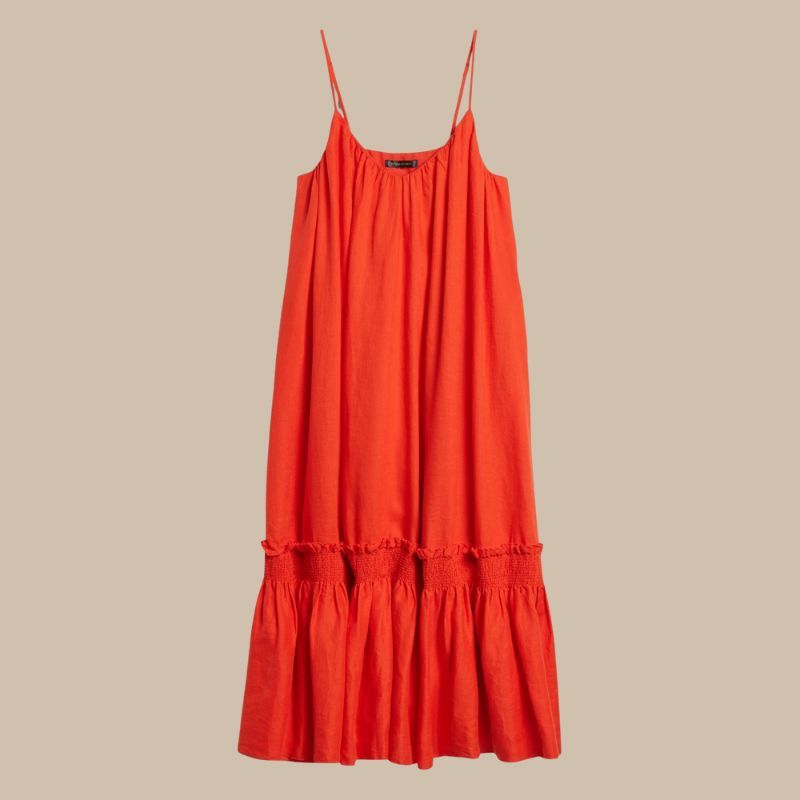 (opens in new tab)
Banana Republic Midi Dress
RRP: $190 (US only) | This bright linen midi is perfect for throwing on with the best beach bags and strappy sandals on vacation. But don't relegate it to your capsule wardrobe for travel, this dress will work just as well for sunny weekend coffee dates, layered over a t-shirt or with a mid-blue denim jacket.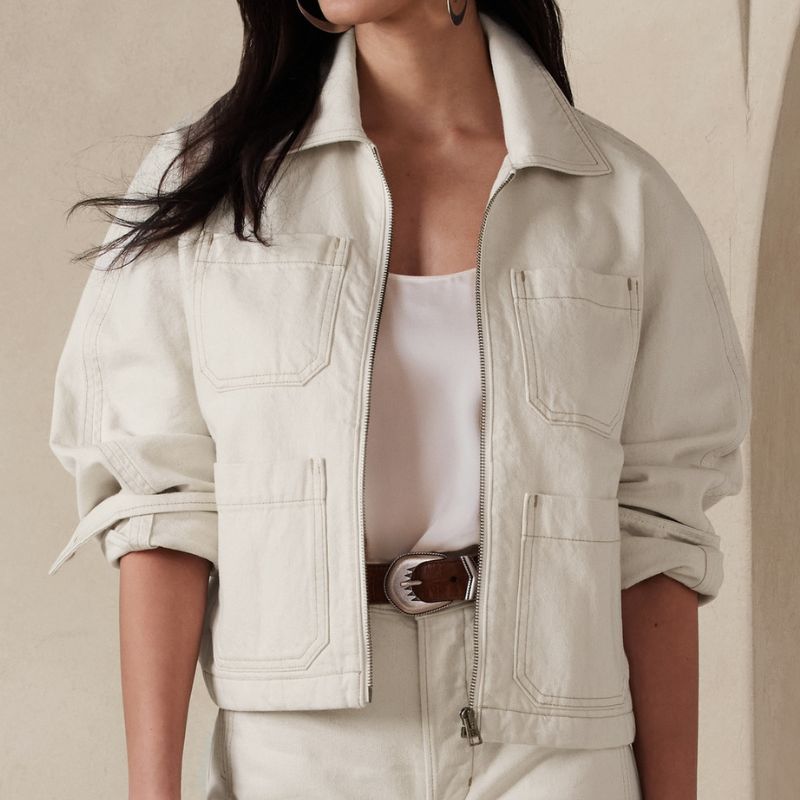 (opens in new tab)
RRP: $180 (US only) | From brunch outfit ideas to summer evening cover-ups, a jean jacket will never fail you. We love the white hue and pocket details that add an edgy yet practical finish to this design. Style with matching white jeans for a white jeans outfit that will certainly get you noticed.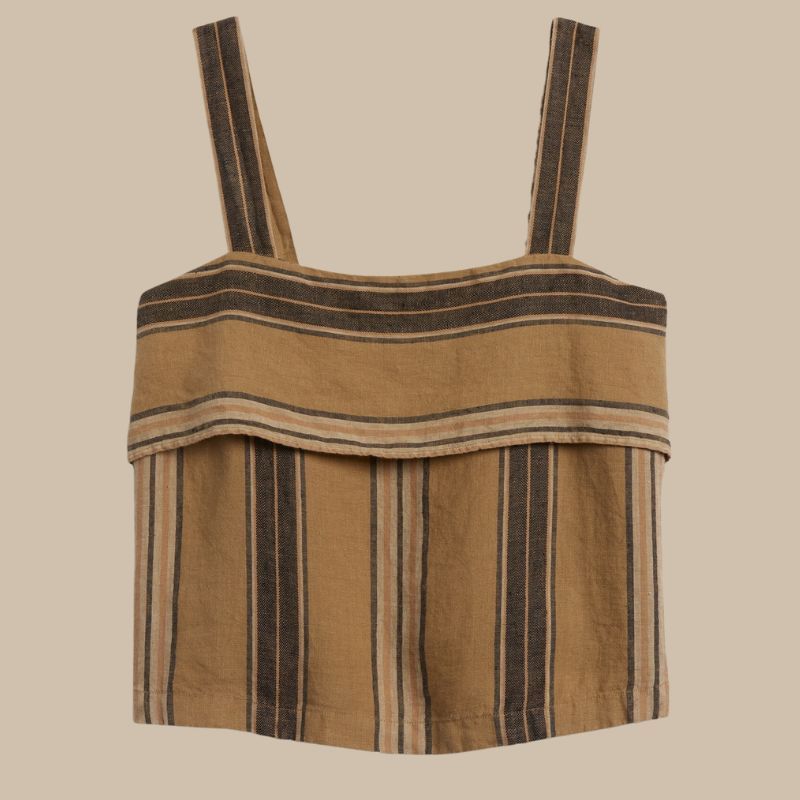 (opens in new tab)
Banana Republic Linen Tank
RRP: $80 (US only) | In a neutral palette, this simple tank can be mixed and matched with any bottoms in your wardrobe. Style with a denim skirt to channel the denim trends 2023, or match with some beige linen pants for a monochromatic look. For added coverage, try a khaki shacket to continue the safari feel.
8. Kate Spade New York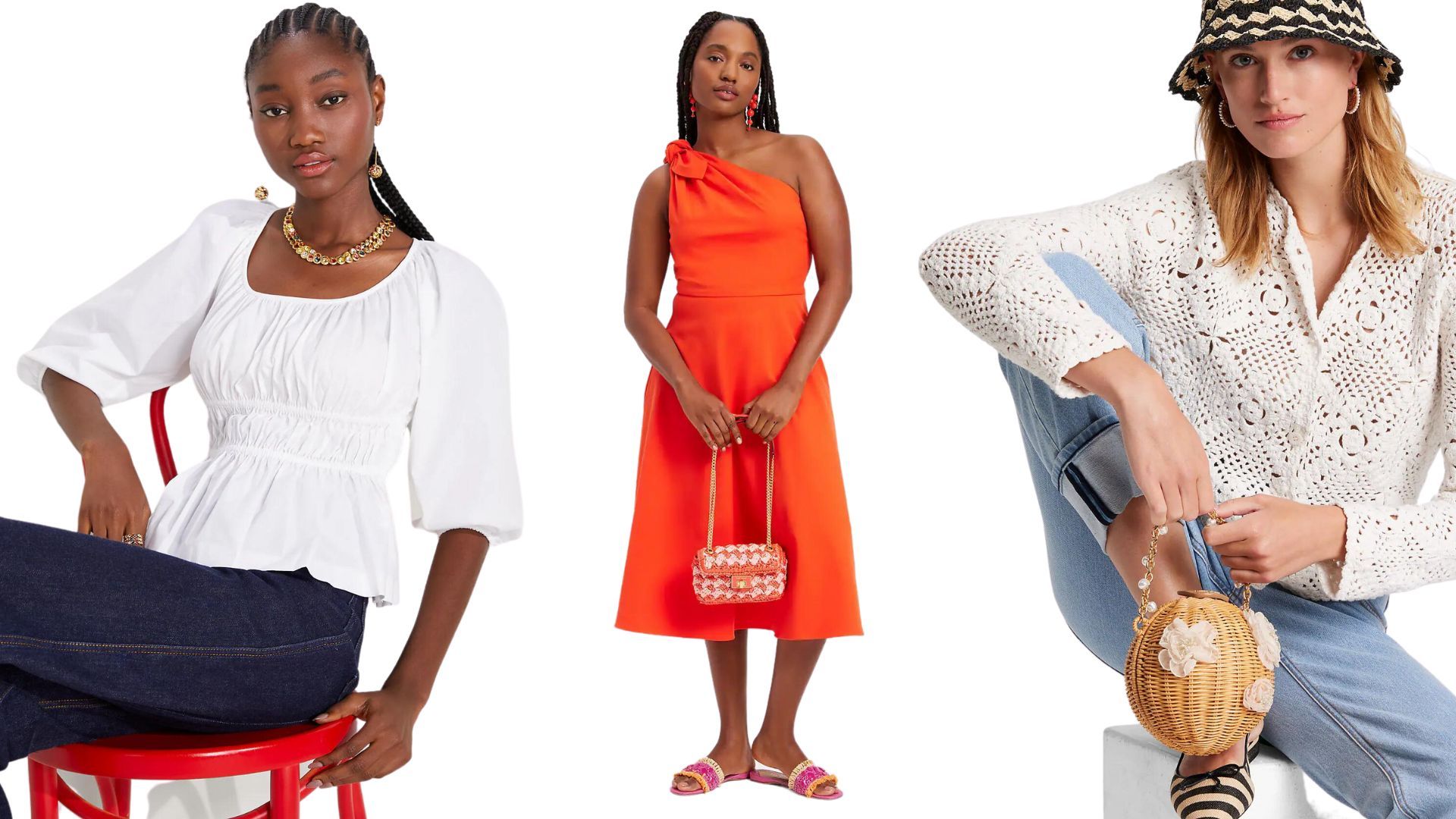 If it's good enough for royalty, it's good enough for us, and Kate Spade comes Princess approved. Kate Middleton's dresses have been topping best-dressed lists for years and while she has worn American clothing brands on a number of occasions, this label is one Kate has worn on repeat. 
Founded by couple Kate and Andy Spade, it initially sold bright, colorful bags before expanding into clothing and accessories. It's fun and feminine, often emblazoned with quirky slogans and motifs. From classic florals to cheeky lips, it's a brand that embraces all things girly. While founder Kate sadly passed away in 2018, her vision, playfulness, and creativity certainly live on. 
Fashion editor's picks…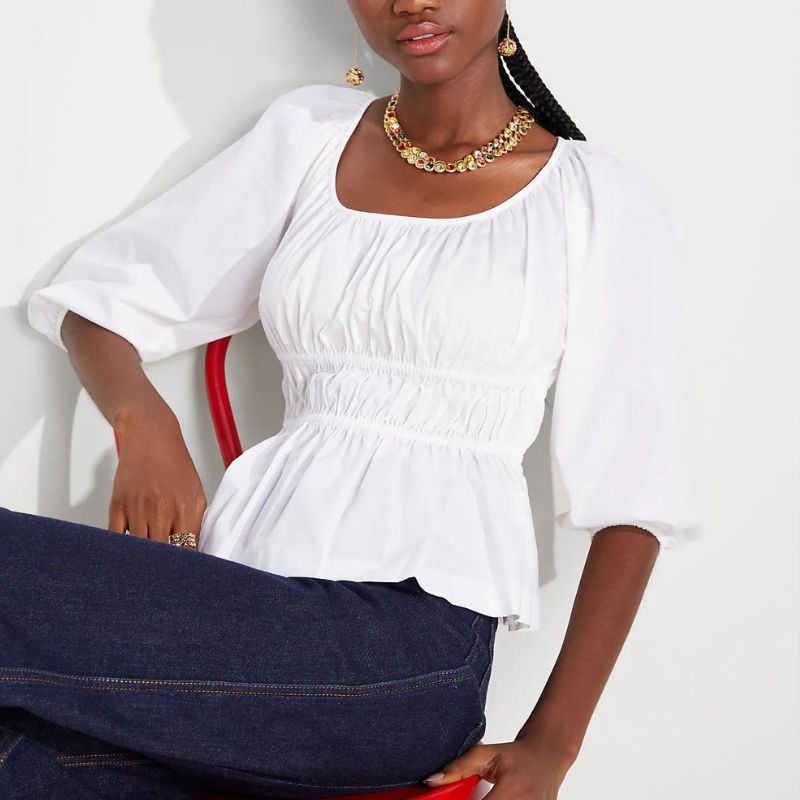 (opens in new tab)
RRP: $248 (US only) | This simple poplin shirt is a stylish top to wear with jeans, and is great if you're looking to highlight an hourglass silhouette. Looking for a smarter, more office-ready idea? Pair this top with a slim fitting pencil skirt and loafers.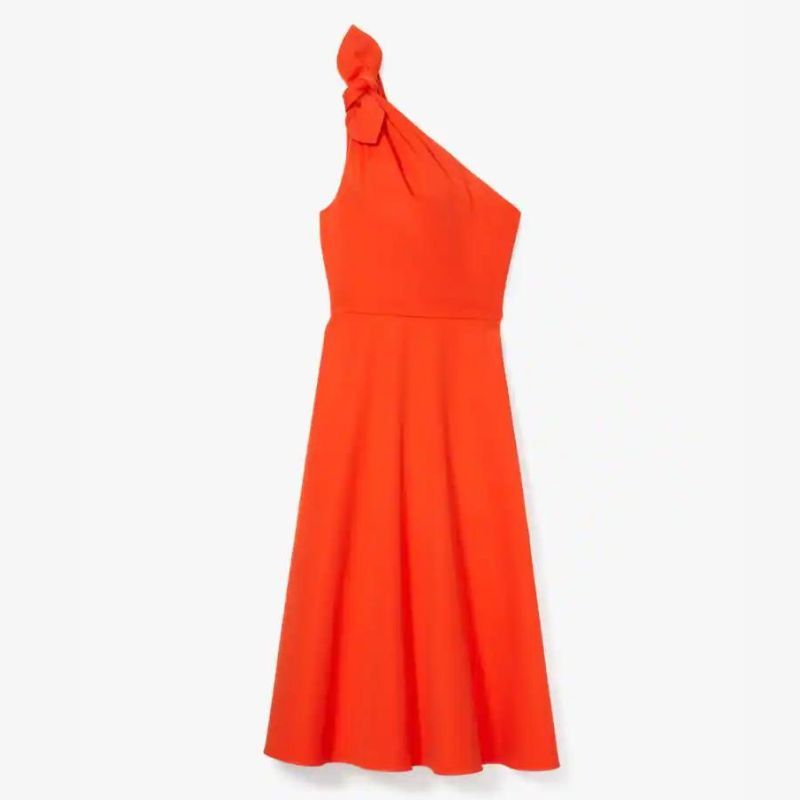 (opens in new tab)
RRP: $398 / £325 | Look no further for the perfect occasion dress. No matter your plans this season, you can be sure this number will work. Wear with one of the best crossbody bags and some wedges for a comfortable, stylish look.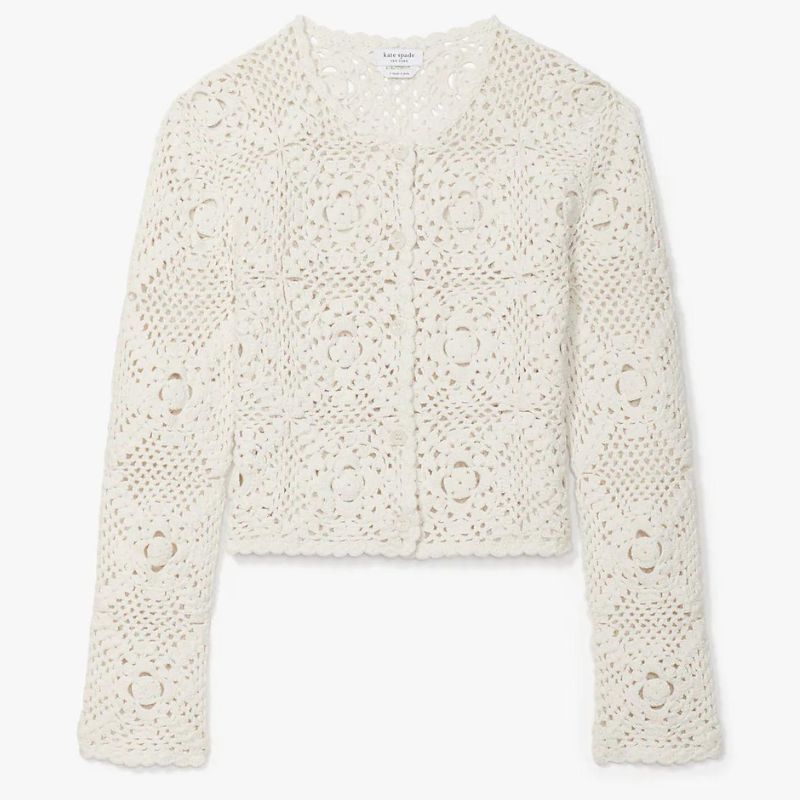 (opens in new tab)
RRP: $348 (US only) | This crochet crewneck cardigan is bang on trend and would be ideal if you're wondering what to wear to a festival this summer. A stylish layering piece, it delivers a more bohemian feel, whilst tapping into runway style. 
9. Rag & Bone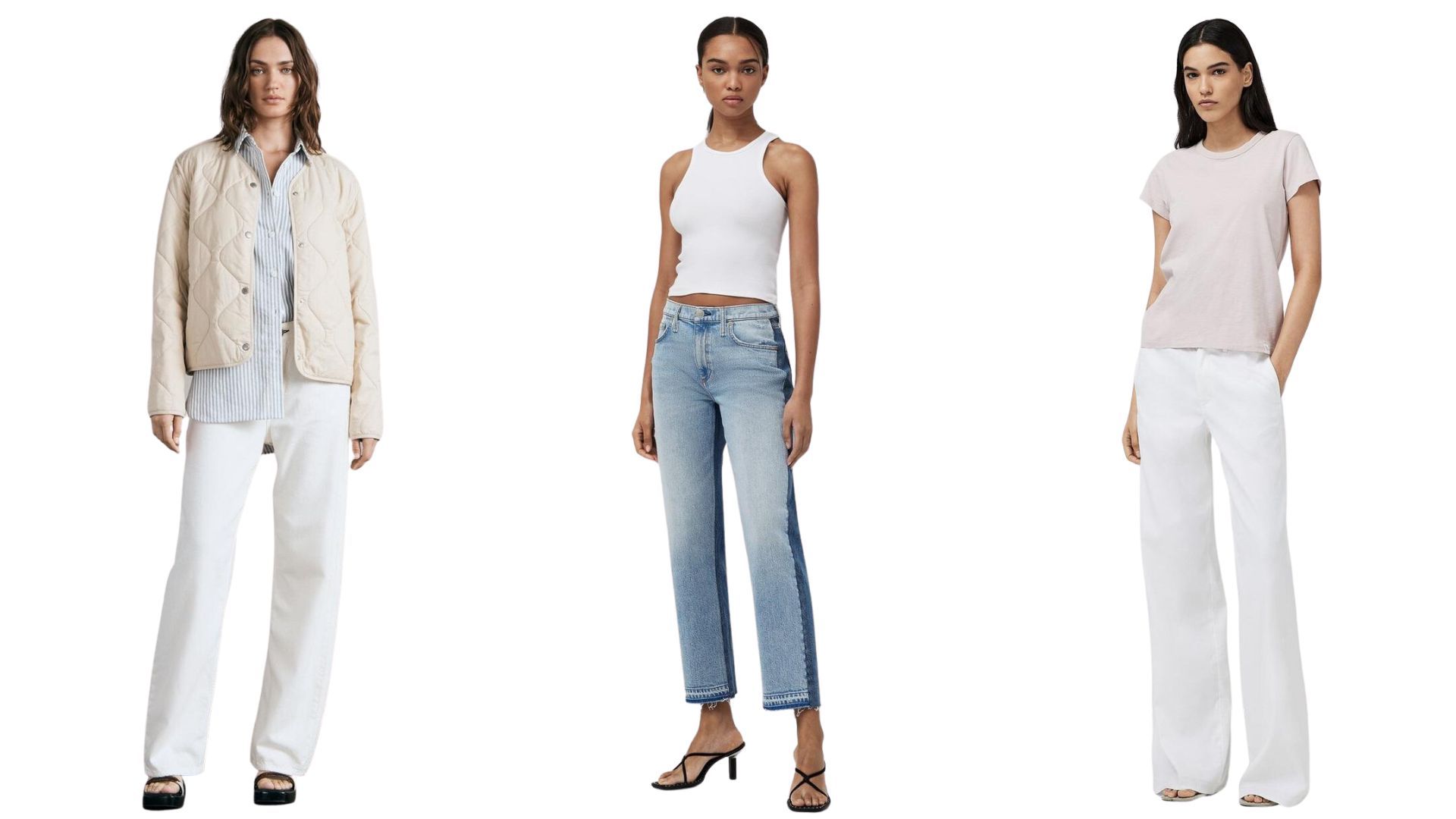 Sitting at the higher end of American fashion brands, Rag & Bone has all the elements that make up an urban New York label and are masters when it comes to the Stealth Wealth trend. Slouchy tees and ripped jeans are the backbones of the brand, with many of the products still made in factories in the US. Marcus Wainwright, who originates from Britain, sits at the helm and it's clear there is a British influence as the label mixes strongly tailored pieces with an understated edge. 
A shout-out must go to its quality leather pieces too. They are a higher cost but will last you for years, especially as leather looks better when a little distressed. The American-made clothing at Rag & Bone is loved by the likes of  Jennifer Aniston and Katie Holmes, so it's worth investing in some cool off-duty looks to bring the streets of New York to you.
Fashion editor's picks…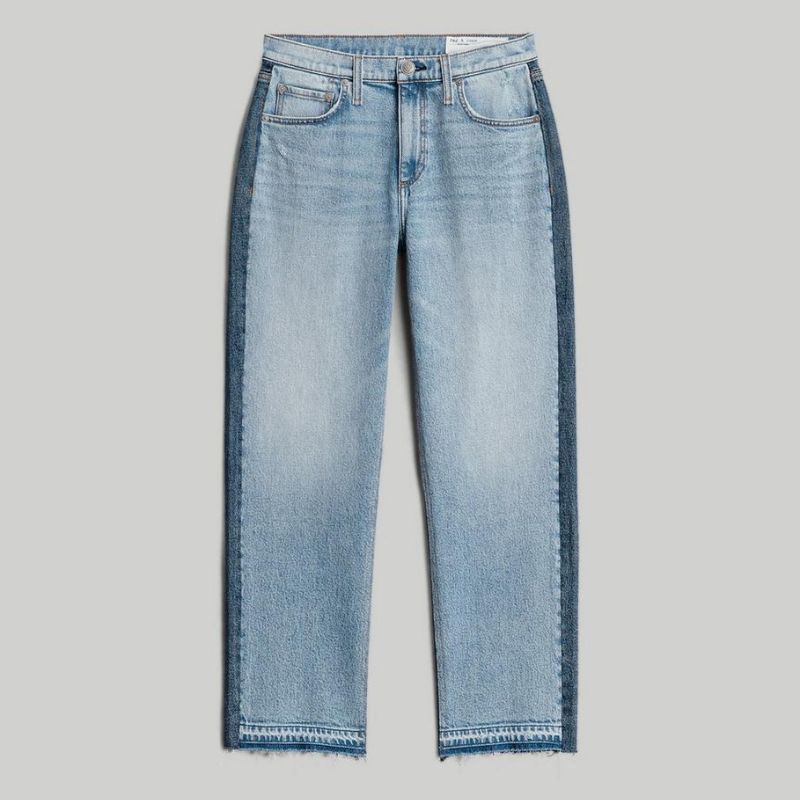 (opens in new tab)
RRP: $275 / £300 | This two-tone style reinvents the best straight leg jeans with a directional finish. With a 28″ inseam for a cropped look, these will also work as some of the best petite jeans. Trend-led yet easy to style, there's no going wrong with these.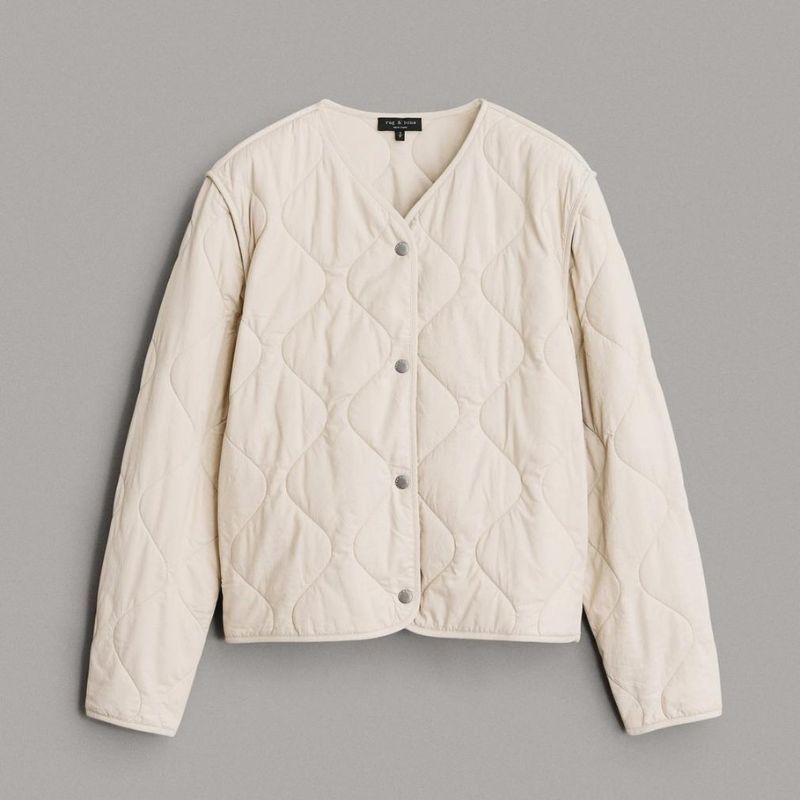 (opens in new tab)
RRP: $495 / £470 | Quilted jackets remain one of the big coat trends 2023, and we love how versatile this piece is. Yes, it's pricey, but there is nothing it won't work for. Channel the fashion color trends 2023 and contrast with pops of orange or red.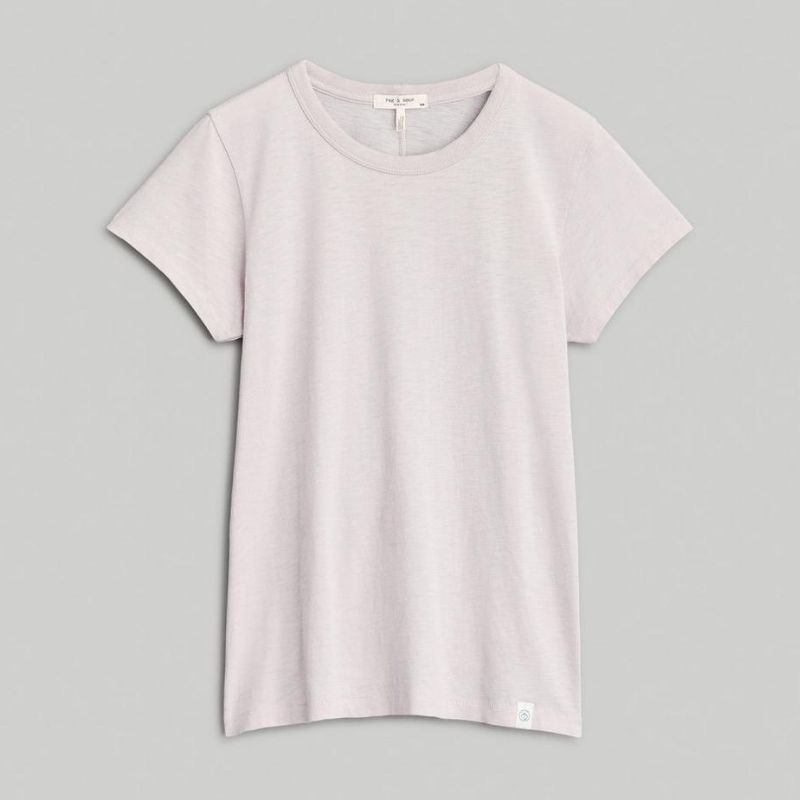 (opens in new tab)
RRP: $90 / £95 | The very best t-shirts are not easy to find, but Rag & Bone has the perfect formula. With a relaxed fit, this tee can be tucked into tailored pants for heading out or worn with your best joggers for a more laidback finish.
10. Gap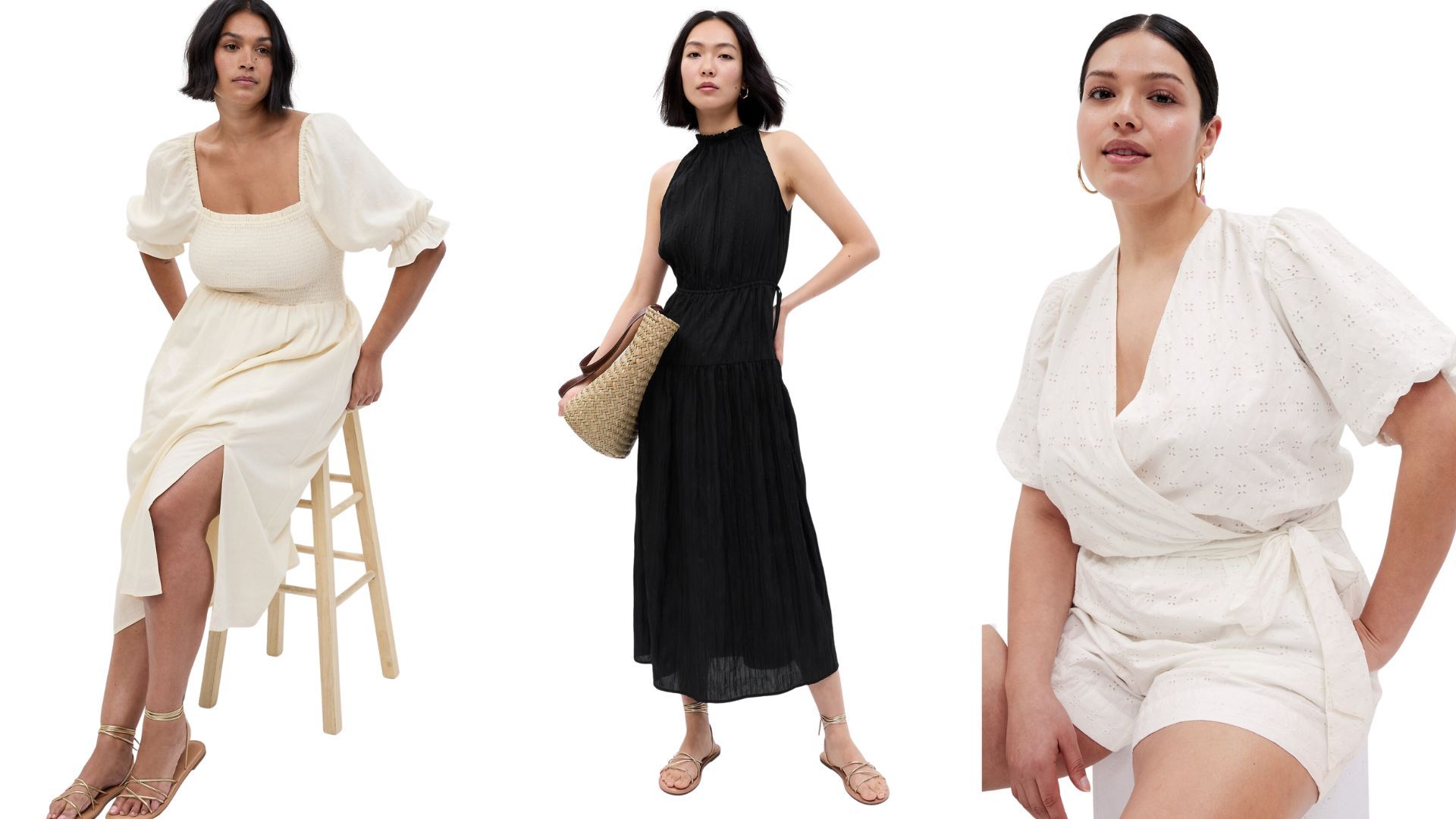 Gap is a classic American clothing brand, but well-loved the world over. Known for its jeans and sweatshirts, it's the ideal place to head for stocking up on affordable basics, and is a must for an over-50s capsule wardrobe, thanks to its well-made, classic pieces. 
While the monogram Gap hoodie remains one of the brand's most iconic styles, they also have a great selection of denim across all categories, alongside brilliant everyday separates, often in a rainbow array of colors. For year-round classics, head to Gap for its never-ending edit of loungewear, Breton tops, staple outerwear and of course, jeans.
Fashion editor's picks…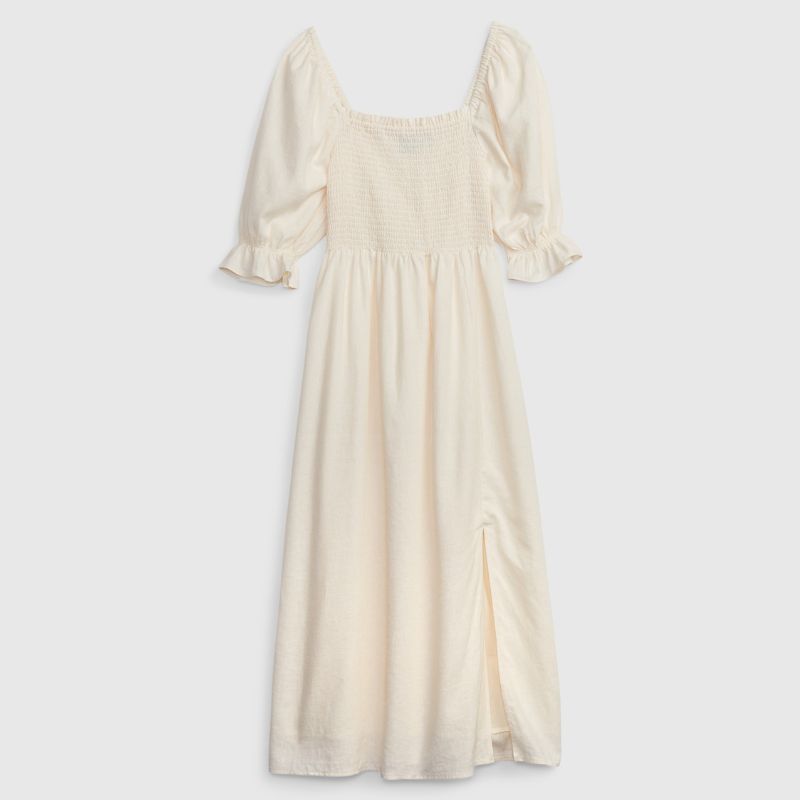 (opens in new tab)
RRP: $98 / £75 | Available in tall, petite and regular, this dress will suit absolutely everyone. One of the easiest pieces to throw on this season, it can be styled with chunky sneakers or your best designer heels alike.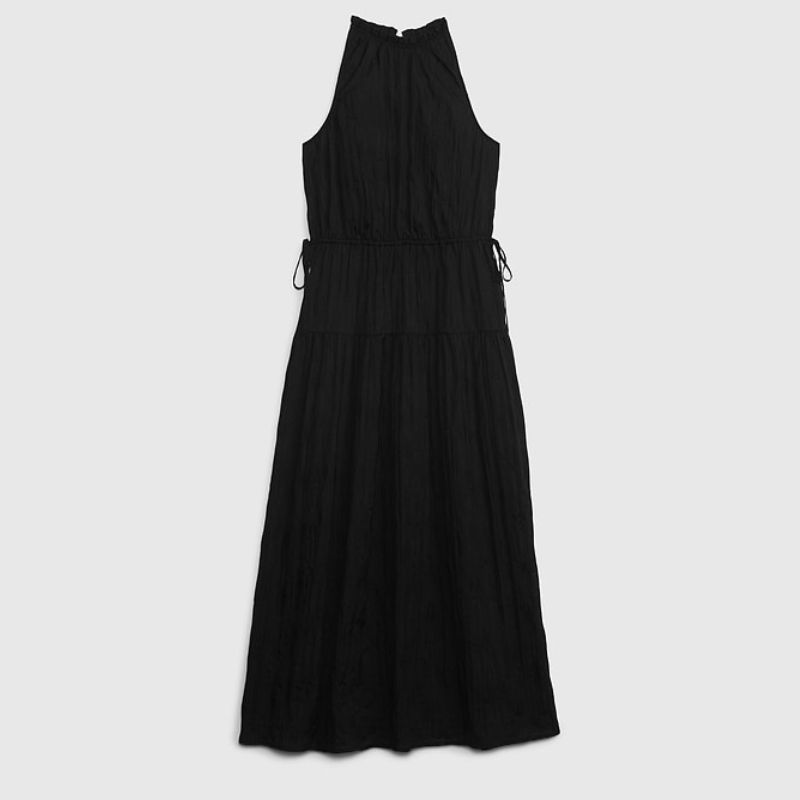 (opens in new tab)
RRP: $89.95 / £65 | The high neck cut of this dress makes it a brilliant one for formal occasions. Light and airy for summer, you can slip on the best anti-chafing shorts underneath to keep comfortable.
11. Patagonia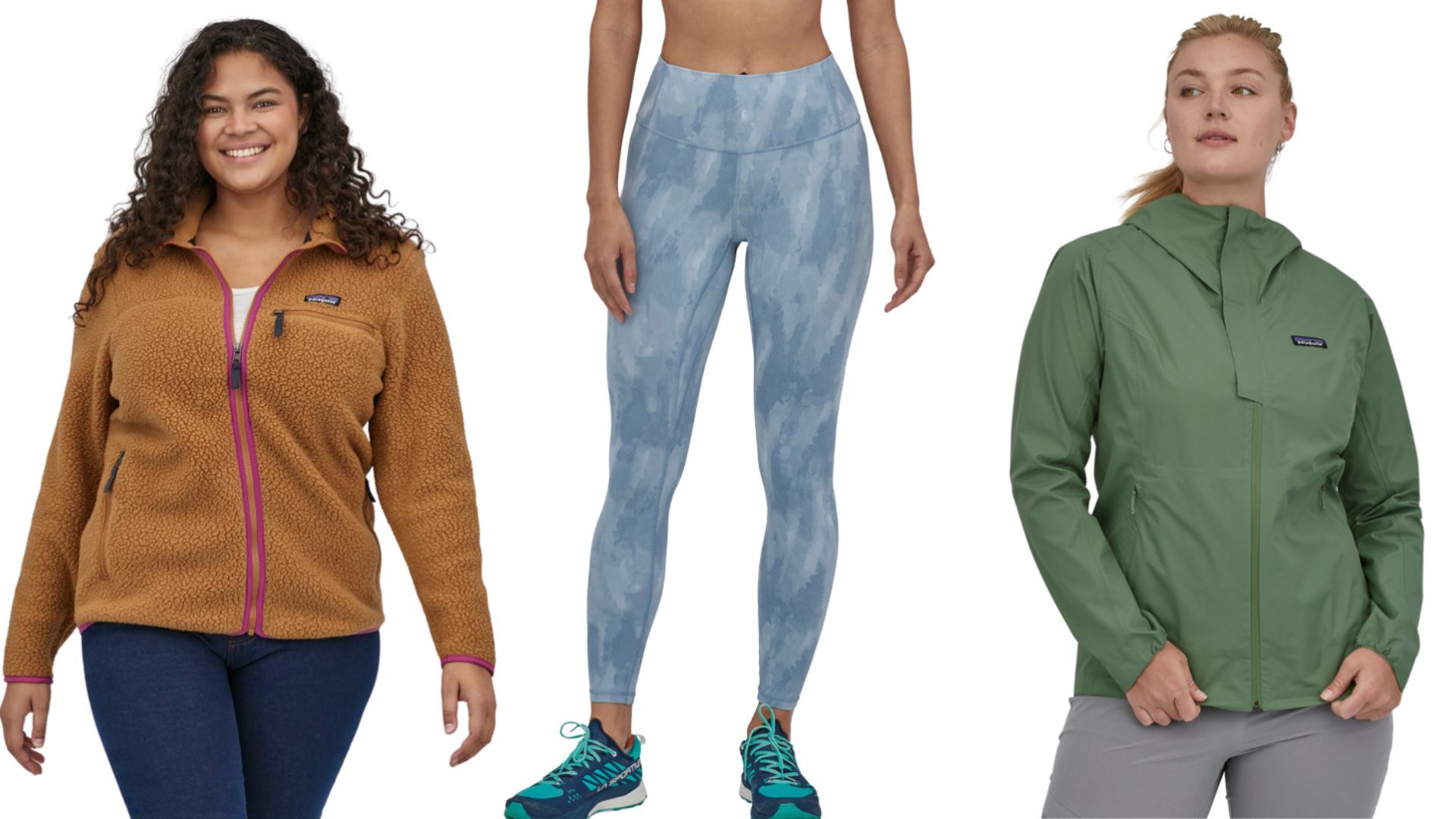 One of the best sustainable clothing brands, Patagonia is an outdoor and lifestyle brand with plenty of heart. Making some of the best waterproof jackets, great hiking gear, and even stylish and sustainable swimwear, Patagonia is very much in the business of slow fashion. Transparency is key for the brand and it guarantees everything it makes, and unlike other labels, it's not about selling you more, just what you need. Wanting its clothes to last longer, if it needs repair, Patagonia offer a repair service too.
Fashion editor's picks…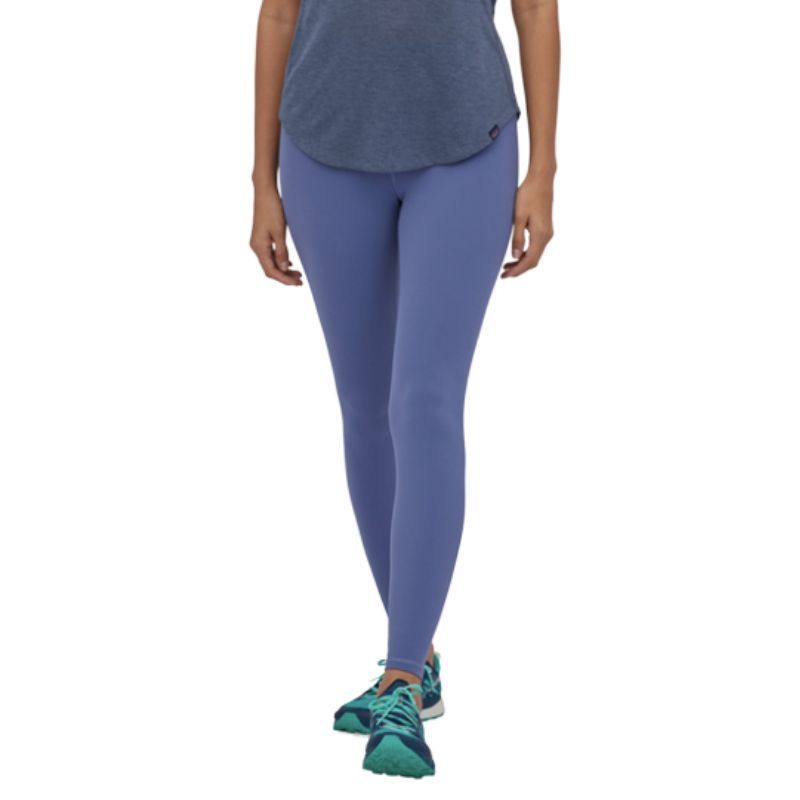 (opens in new tab)
Patagonia Maipo 7/8 Workout Tights
RRP: $99 / £80 | From hiking to yoga and everything else in between, these leggings are made with NetPlus® 81% postconsumer recycled nylon – made from recycled fishing nets to help reduce ocean plastic pollution.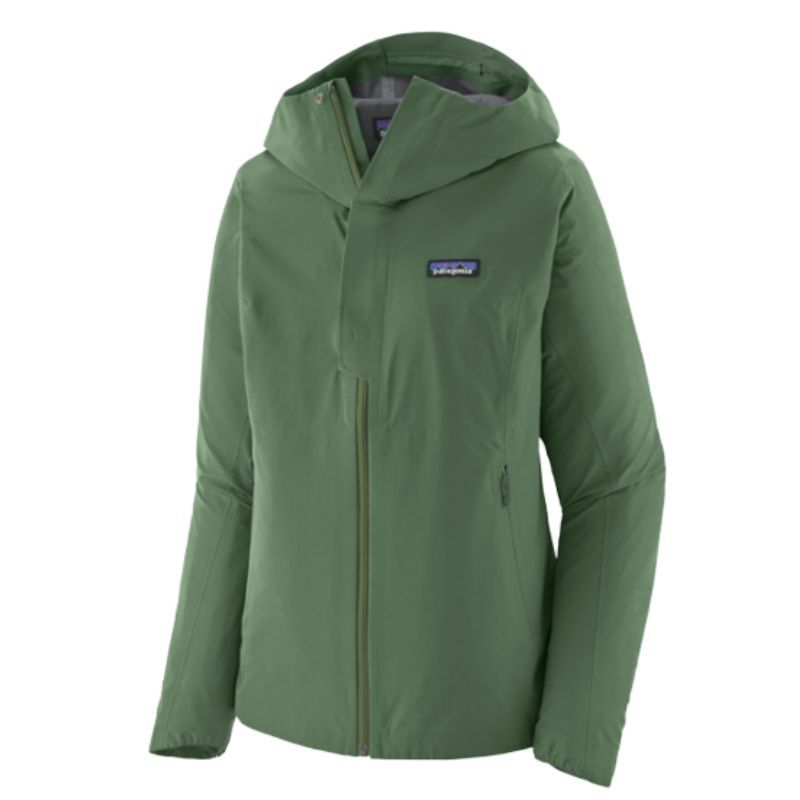 (opens in new tab)
Patagonia Slate Sky Green Jacket
RRP: $199 / £180 | This simple and sleek waterproof zip-front jacket offers fantastic performance against the elements. Using 3-layer H2No™ Performance Standard technology it's waterproof and breathable.
12. Torrid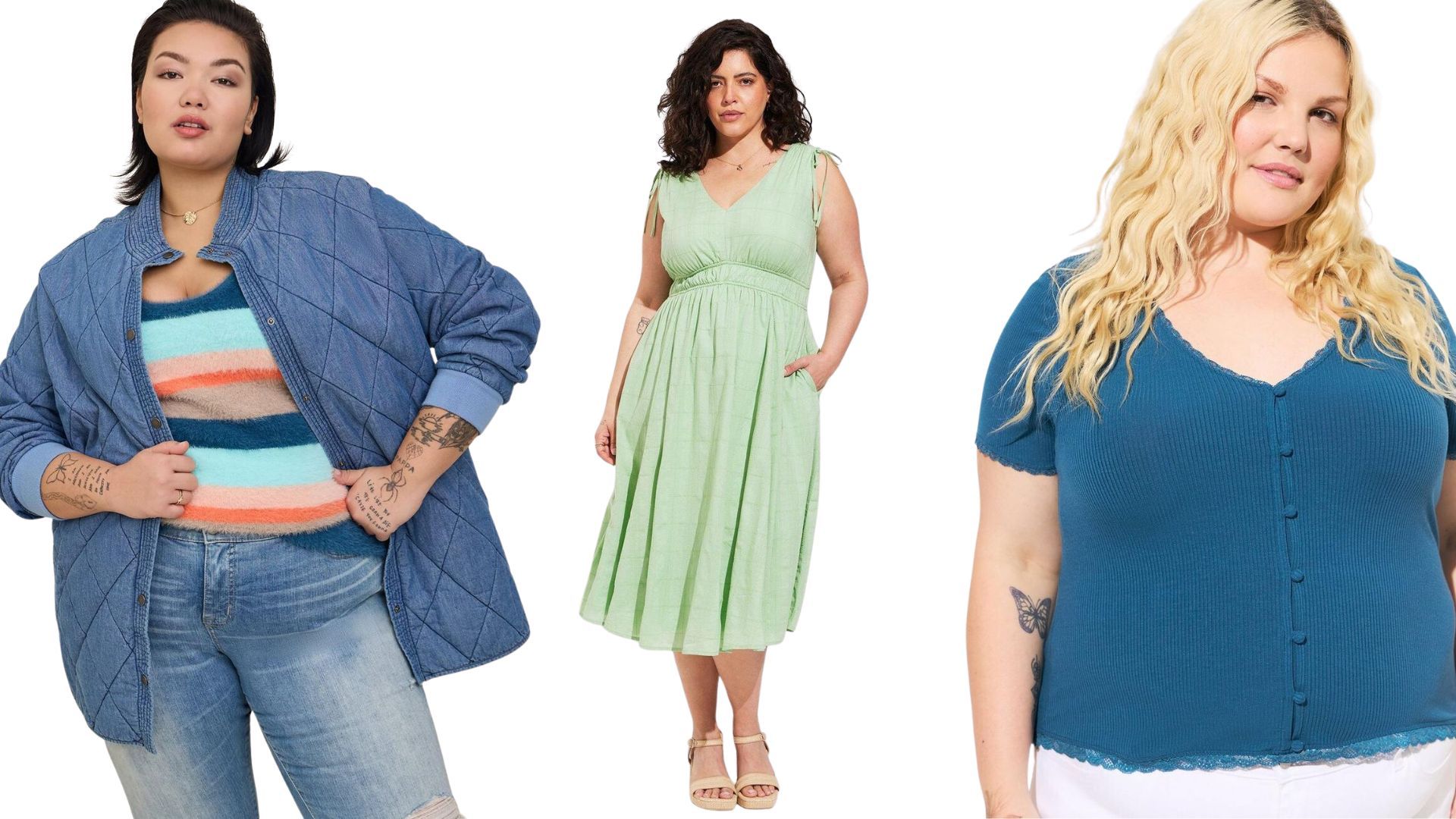 Torrid is one of the best plus size clothing brands. Using lots of different plus size models and some of the best fashion bloggers on its platform, so you can see how the clothes actually look on fuller figures. The collections are packed with trend-led styles that won't break the bank. 
With multiple categories, including the best plus size swimwear, great denim, work clothes, party wear, and it's one of the best plus size lingerie brands too. There is really nothing you can't find at this curve-friendly brand. They regularly collaborate with designers and influencers such as runway designer Betsey Johnson, giving plus size women an opportunity to wear fashion-forward pieces.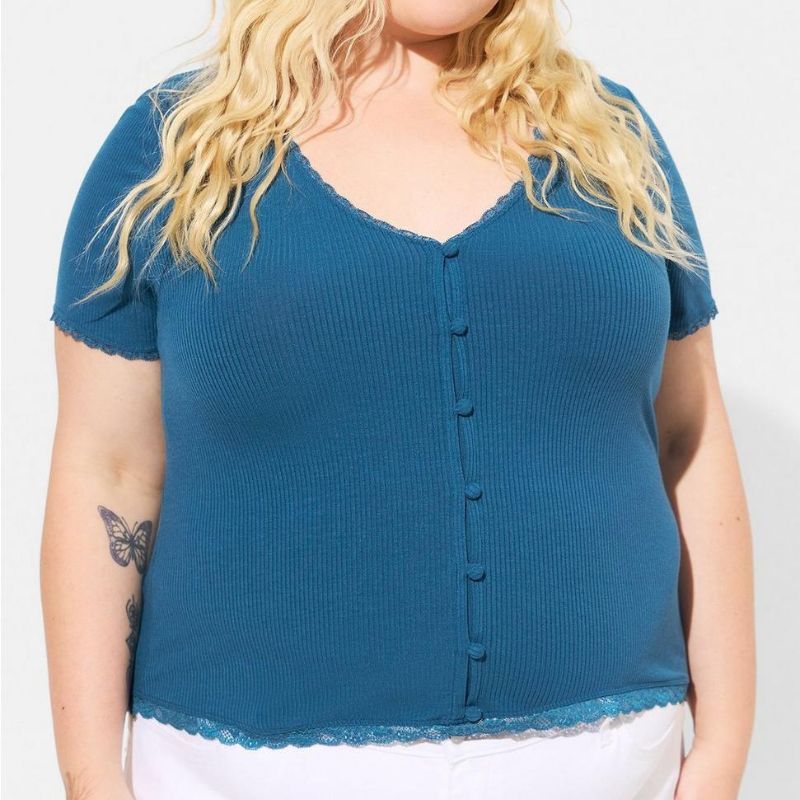 (opens in new tab)
RRP: $39.90 (international shipping available) | An elevated basic, this smooth lace-trimmed tee will pair with everything from leggings to midi skirts this season. Available in three colors, you'll want to purchase all three once you feel how soft it is.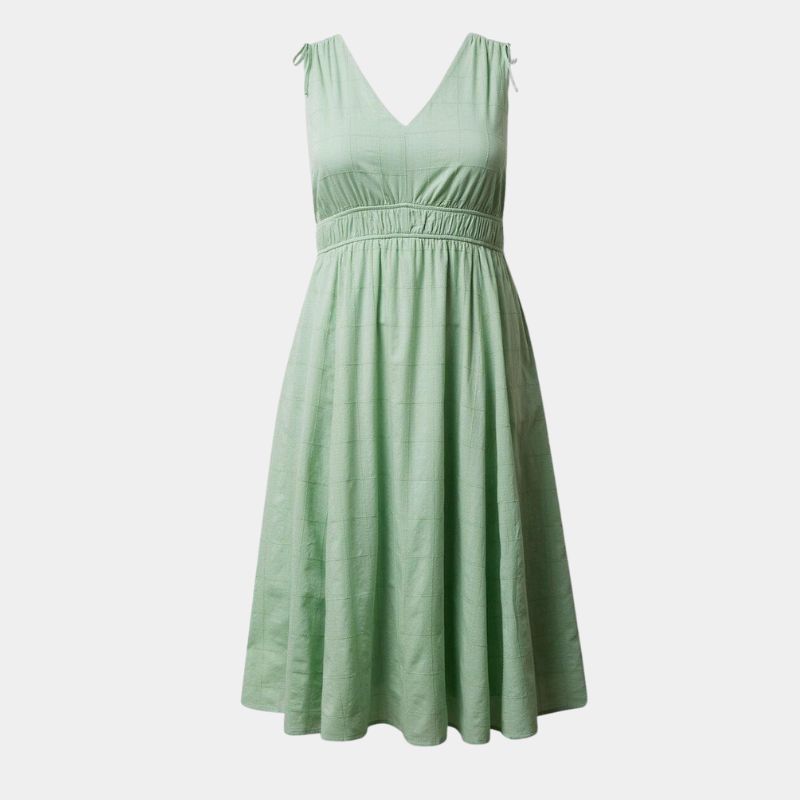 (opens in new tab)
RRP: $89.90 (international shipping available) | This gorgeous dress is the midi we've been looking for. With tie shoulder details, a ruched bust and a subtle checked pattern, it ticks all the boxes for a stylish, wear-forever frock.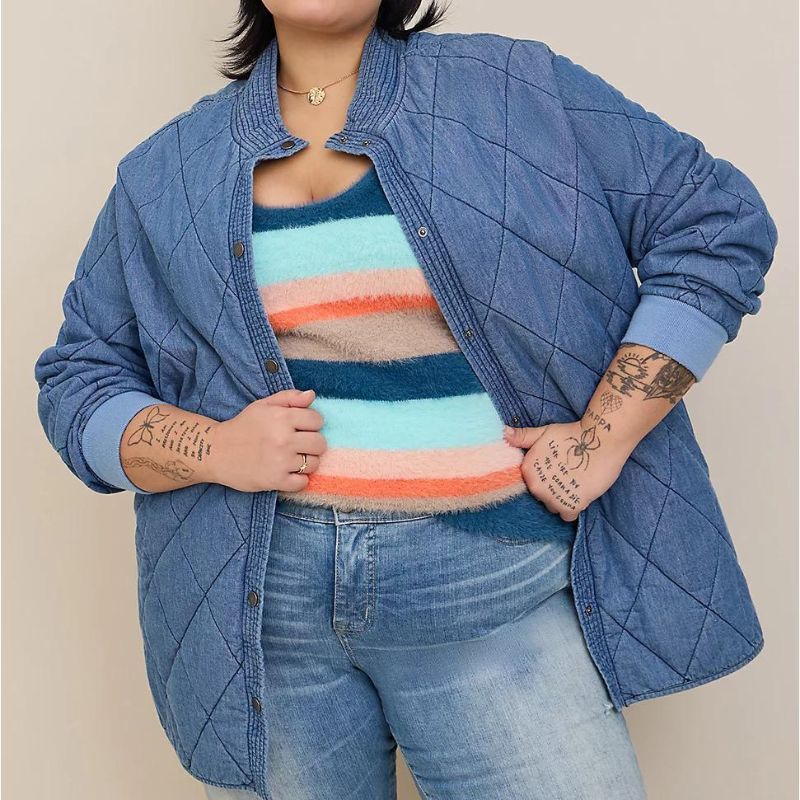 (opens in new tab)
Torrid Denim Quilted Shacket
RRP: $109.50 (international shipping available) | One of our favorite pieces on the site at the moment, this cool, quilted denim shacket works perfectly when paired with jeans. Layer with a brightly colored tee or tank top this season.