You don't need us to tell you that there are certain travel destinations whose popularity has spiralled beyond control. Fuelled by low-cost flights and social media virality, overtourism has led to a handful of places – from major cities like Barcelona to Italy's Amalfi Coast – becoming ridiculously expensive and unbearably overcrowded, particularly in the summer. That's bad for travellers, and even worse for the people who actually live there.
What we can tell you is this: you don't have to go on holiday to the same places everyone else does. We live in a big old world, and there are plenty of places where you can visit to save some cash and give a boost to local economies that don't often get their fair share of tourism. Who knows? You might even get the beach to yourself.
Here's our proposition: make 2023 the year you throw out the bucket list and travel somewhere you haven't considered before. Whether that means exploring alternative European beach breaks, discovering small towns and rural regions, or skipping the capital and trying out a country's less-raved-about cities, here's where to actually get off-the-beaten-track this year.
Alternative Europe
Of all of the overcrowded travel destinations around the world, Europe probably has the largest concentration – so much so that some places are practically begging tourists to go elsewhere. In 2023, it's time to take heed of these warnings. From a quiet patch of the Italian coast to Europe's next festival hotspot, here are some underrated European destinations that we have our eye on.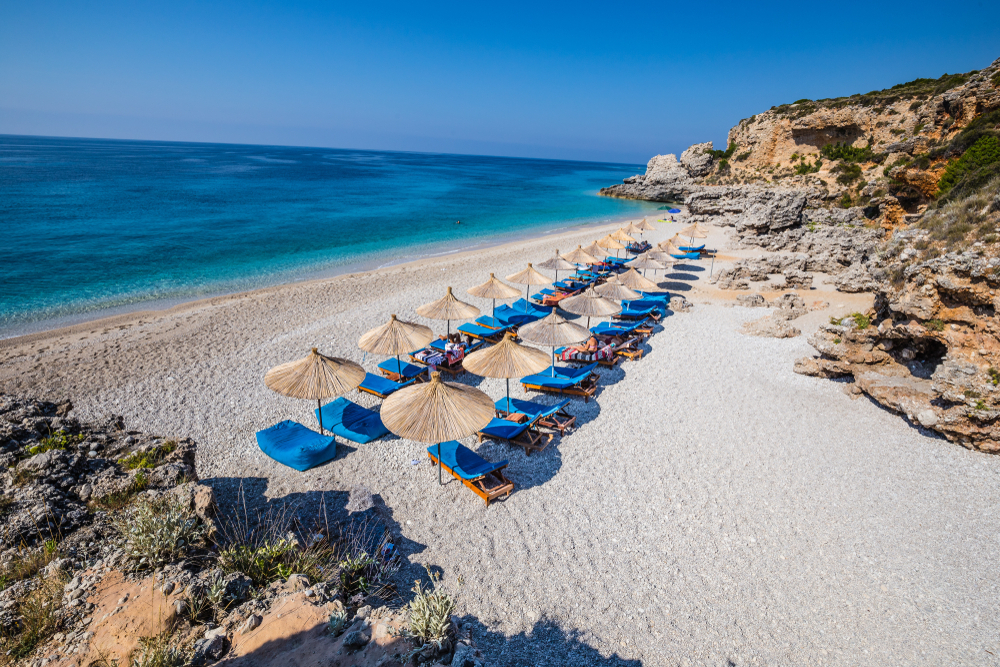 For summer festivals, swap Pag Island for Dhërmi
Over the last decade, Croatia has firmly cemented itself as the kingpin of European summer festivals. But in 2023, that might be set to change: Dhërmi, a small coastal town on the Albanian Riviera, is fast becoming the continent's new festival hotspot. If you typically like to don your bucket hat and bum bag for an electro-fuelled week at Croatia's Hideout Festival, Dhërmi's ION Festival – seven days of dance music and wellness activities on the beautiful Albanian coast – might well become your new summer festival favourite. And if you don't care about festivals? It's still a way cheaper alternative to basically everywhere else along Europe's Mediterranean coastline.
How much you'll save: A beer is 77 percent cheaper in Albania than in Croatia.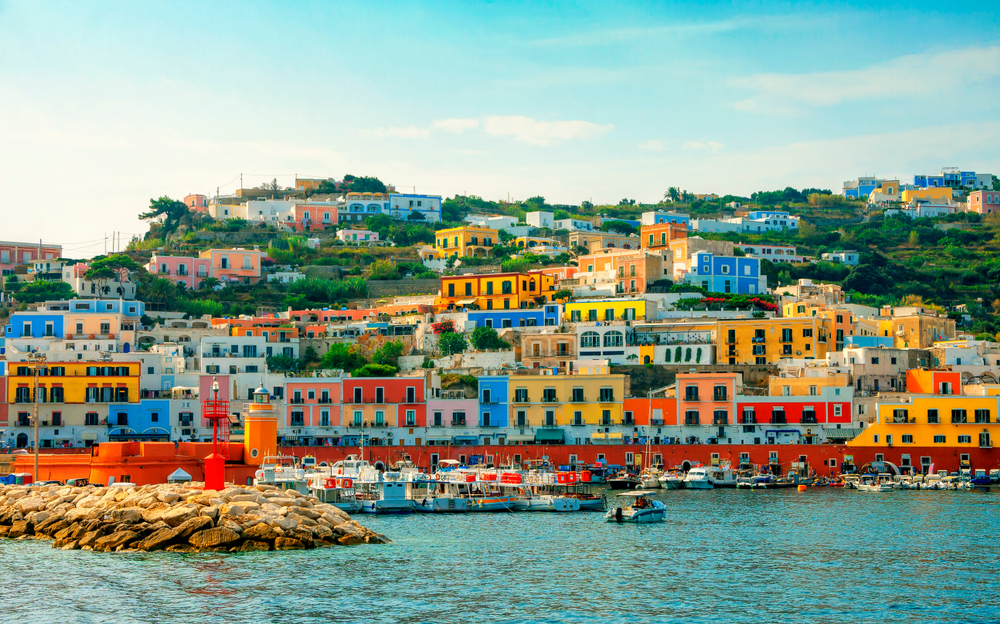 For a beach holiday, swap the Amalfi Coast for the Pontine Coast
Just south of Rome, the Pontine coast – home to a string of historic seaside towns and a cluster of sun-drenched islands – has mostly flown under the radar as tourists flock to the much more famous (and much more crowded) Amalfi Coast. So this year, why not do as the Romans do? Take your pick of wide, sandy beaches in the coastal towns of Terracina, Sperlonga and Gaeta; dine out on fresh fish (Terracina's Vicoletto serves up delicious seafood pasta and local wine); and sail to the isles of Ponza and Ventotene for rocky inlets and secret swimming coves.
How much you'll save: A meal can be 50 percent cheaper in Terracina than in the Amalfi Coast's Piano di Sorrento.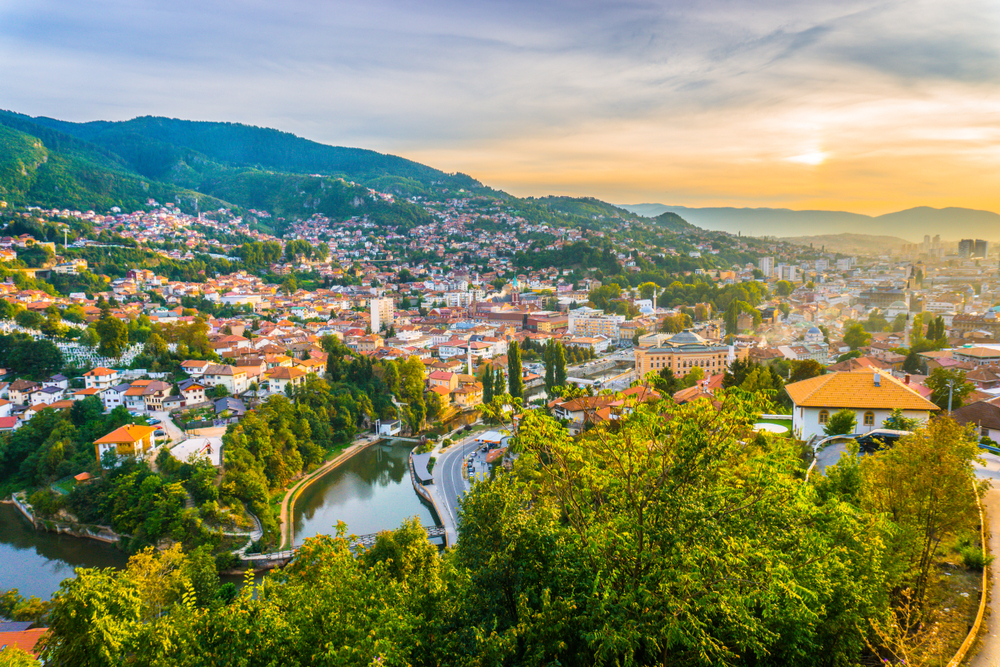 For a city break, swap Amsterdam for Sarajevo
With the rise of Albania and Montenegro as the Mediterranean's next go-to beach destinations, the Balkans might well already have a spot on your travel wishlist. But sea and sunshine aren't the only reasons to head east. Just look at Bosnia and Herzegovina, which last year was granted candidate status to join the European Union. We recommend the historic capital of Sarajevo, which we've touted as an alternative to Amsterdam for its walkability, museums and pretty bridges over the Miljacka river (though you can expect much less foot traffic than on the Amsterdam canals). After mooching around the historic Old Town market, going down into the Sarajevo Tunnel Museum and enjoying some hot ćevapi (traditional grilled mincemeat), get out and explore the country's incredible natural parks, sweeping mountains and turquoise rivers.
How much you'll save: A three-course meal is 68 percent cheaper in Sarajevo than in Amsterdam.
Rural travel
When you think about it, it's a bit of a waste to travel for hours and hours to a country only to experience its most popular city. Travelling the highways and byways outside the urban sprawl is a great way to experience an entirely different side of your destination of choice. In 2023, waft away the big-city fumes with a two-part 'fusion trip', where you round off your city exploration with a few days getting out and about in the country. Here's our pick of some of our favourite 'town and out' holidays.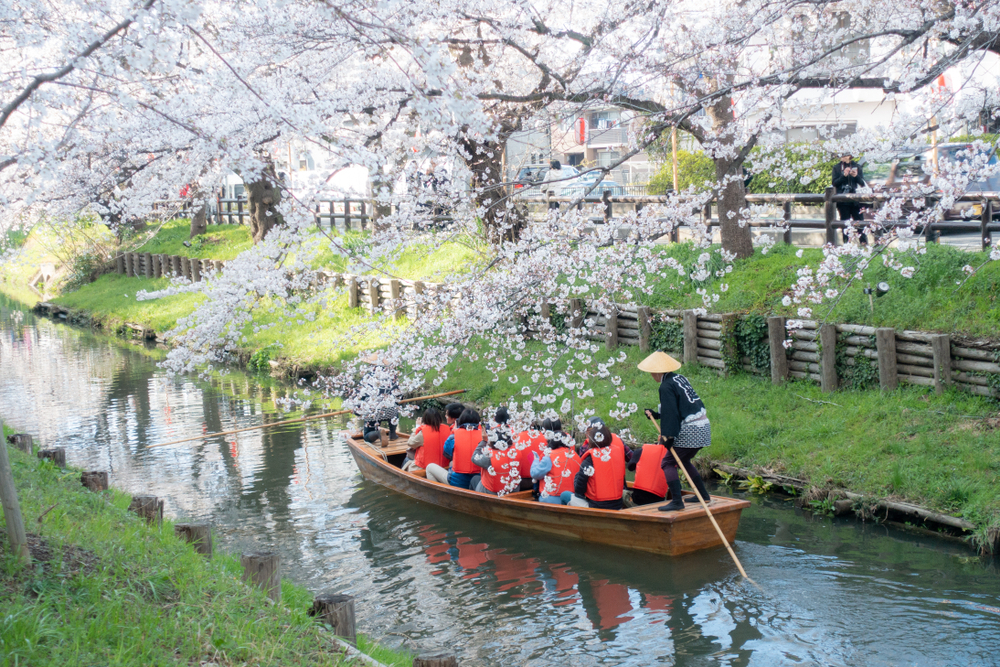 From Tokyo, visit Saitama Prefecture
There's nowhere else quite like Tokyo: the world's biggest metropolis has everything you could want from a city break. But don't miss out on a few days in Saitama Prefecture. Its western region is a taste of rural Japan without having to stray too far from Tokyo, where you can explore forests, mountains, rivers, traditional sake breweries and Edo-era villages. The castle town of Kawagoe is a must-visit, with its cherry blossom tree-lined Shingashi River and sweet shop-lined Candy Alley. The best part? You can get there from Tokyo for cheap using the Kawagoe Discount Pass.

How to save: Visitors get discounted travel to Kawagoe from Tokyo and money off Kawagoe venues with the Kawagoe Discount Pass.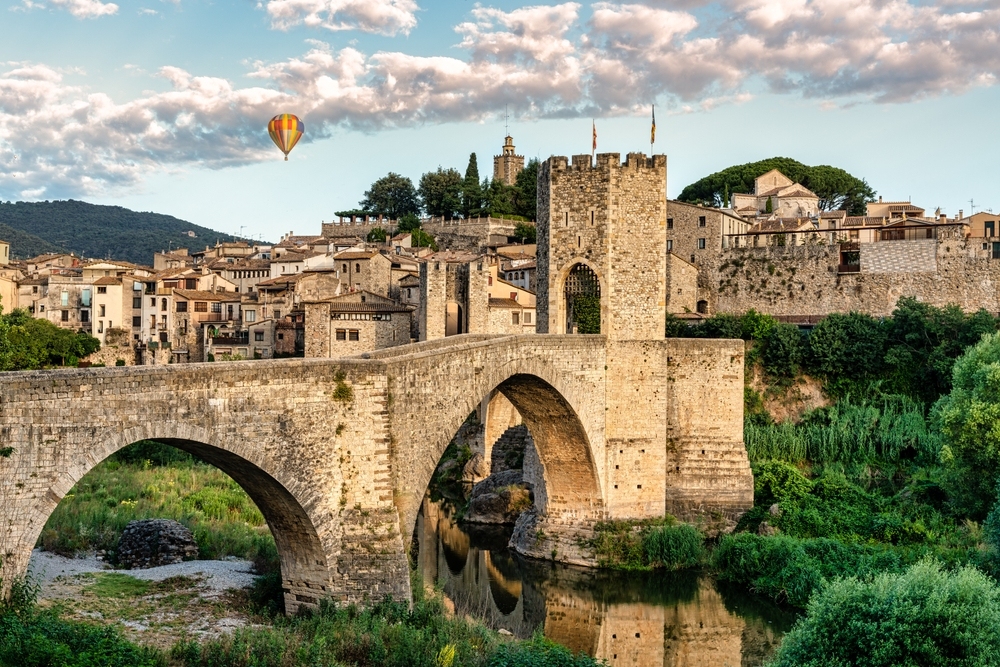 From Barcelona, visit Girona province
After a few days checking out the cathedrals, museums and vermouth bars of Barcelona, head north to the Girona province, where the gorgeous Catalan countryside provides a much-needed breath of fresh air. As well as its namesake city on the River Onyar, the Girona region is known for its charming medieval villages and, at its heart, the volcanic Garrotxa county, an area of valleys, waterfalls, forests and even more ridiculously pretty pueblos. 

How much you'll save: A local beer is 25 percent cheaper in Girona than in Barcelona.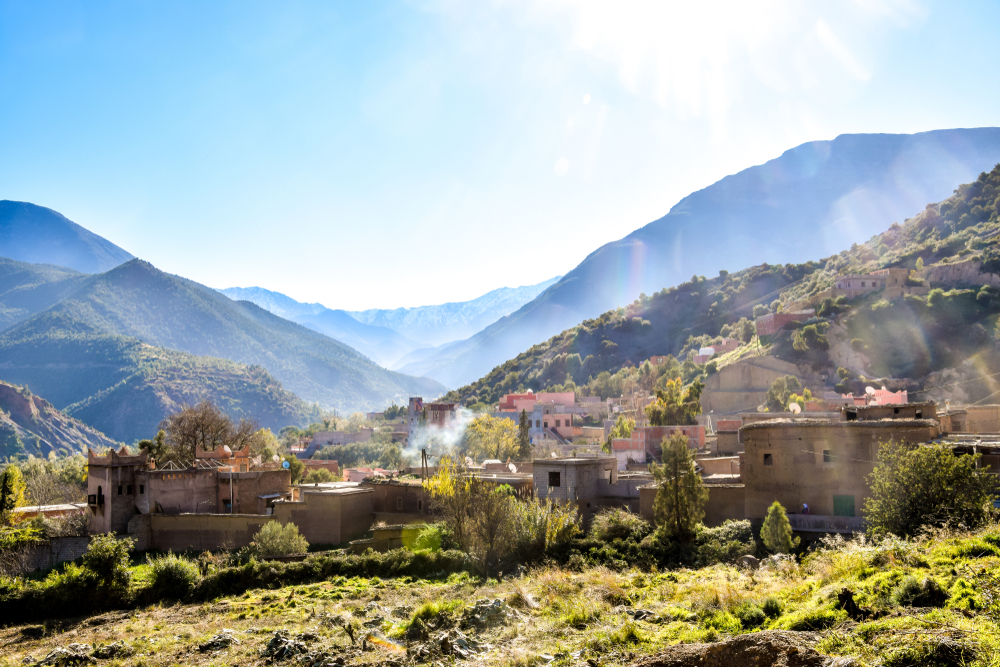 From Marrakech, visit the Ourika Valley
Africa's first official Capital of Culture, Marrakech is an enduringly popular city break destination. February is a great time to visit for balmy days and the second edition of the Marrakech International Storytelling Festival. But after a week in the city, you'll be aching for a breath of fresh mountain air – and luckily, Morocco isn't short of mountains. Go to almost any tour provider and you'll find cheap-as-chips deals on day trips and overnight stays in the nearby Ourika Valley and High Atlas Mountains. Shake off the stress of the souks as you explore tiny Berber villages, dazzling waterfalls and wildflower-rich valleys.
How much you'll save: A day trip to the Ourika Valley with lunch included costs as little as £12 ($14.50, €13.63).
Smaller cities
What do Mexico City, Berlin and Paris have in common? Yes, they're bustling capital cities, vibrant hubs of culture, and steeped in centuries of history. But they're also extremely popular places to visit and live, particularly among creatives and digital nomads, making them relatively expensive spots to visit. In 2023, it's time to celebrate the cities in their shadows. These cities may be smaller, but they're just as packed with beauty, history and unique things to do and see.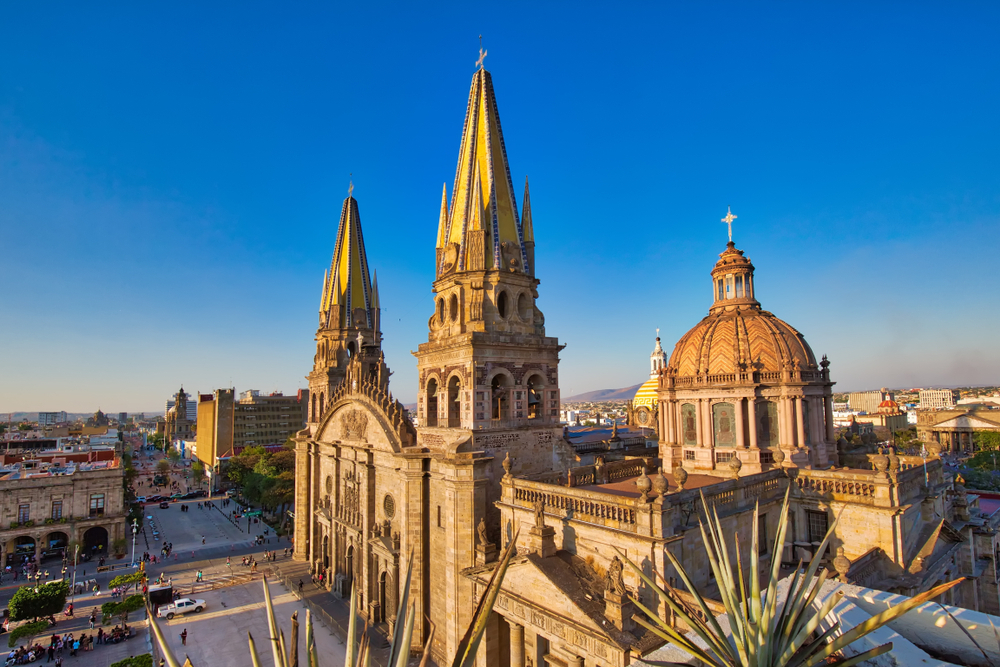 Mexico: Guadalajara
Mexico City is a truly captivating place, we can all agree on that. But it's also become the hotspot du jour for digital nomads, meaning that prices for everything from a standard hotel room to a glass of ruso negro have considerably hiked up. If you're looking to go on a Mexican city break without breaking the bank this year, consider Guadalajara: a colonial-era city that's the capital of Jalisco state. Get to know the city's sprawling parks and historic plazas, knock back tequila in lively cantinas, and explore the underground scene in Colonia Americana, named Time Out's coolest neighbourhood in the world in 2022. Round it all off with a hike at Barranca de Oblatos, a verdant canyon on the outskirts of the city.
How much you'll save: A three-course meal is 23 percent cheaper in Guadalajara than in Mexico City.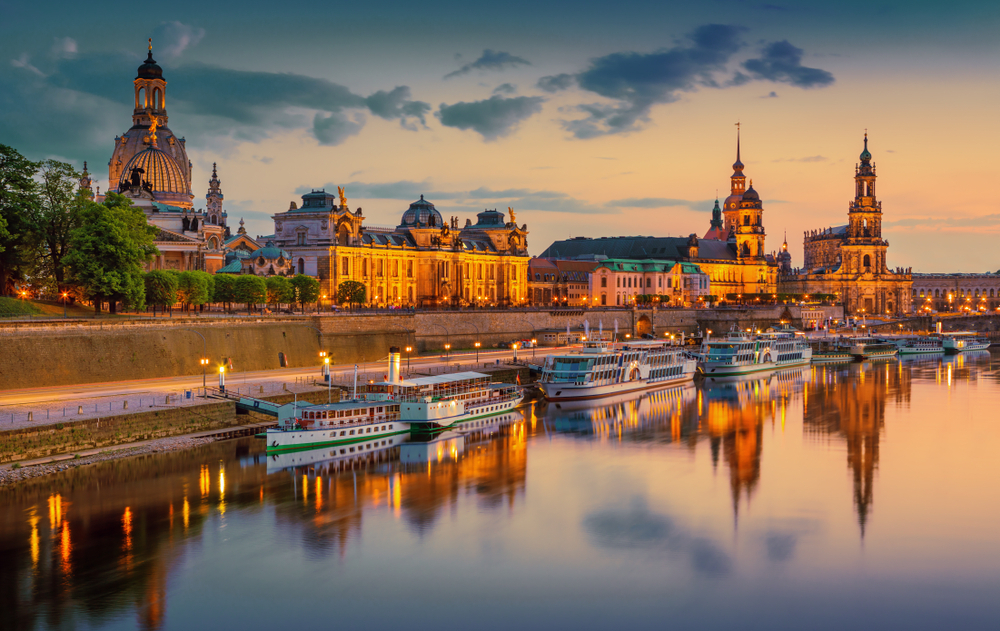 Germany: Dresden
Hop over the Atlantic to Germany and you're met with a similar case: Berlin, Germany's unwaveringly edgy capital city, has become such a fixture for expats and visitors that the city is facing a crisis of overtourism and soaring rents. So why not give the Berliners a break and head to historic Dresden? It's certainly not short on art, culture and history – you'll find some of Europe's oldest museums housed in Baroque buildings and majestic palaces (many reconstructed after intensive bombing in WWII). Plus, it's much better looking than Berlin. Just take a look at Brühl's Terrace, the Zwinger, the city's endless gardens, the Saxon Switzerland Mountains… we could go on, but really, Dresden has to be seen to be believed.
How much you'll save: A monthly travel pass is 26 percent cheaper in Dresden than in Berlin.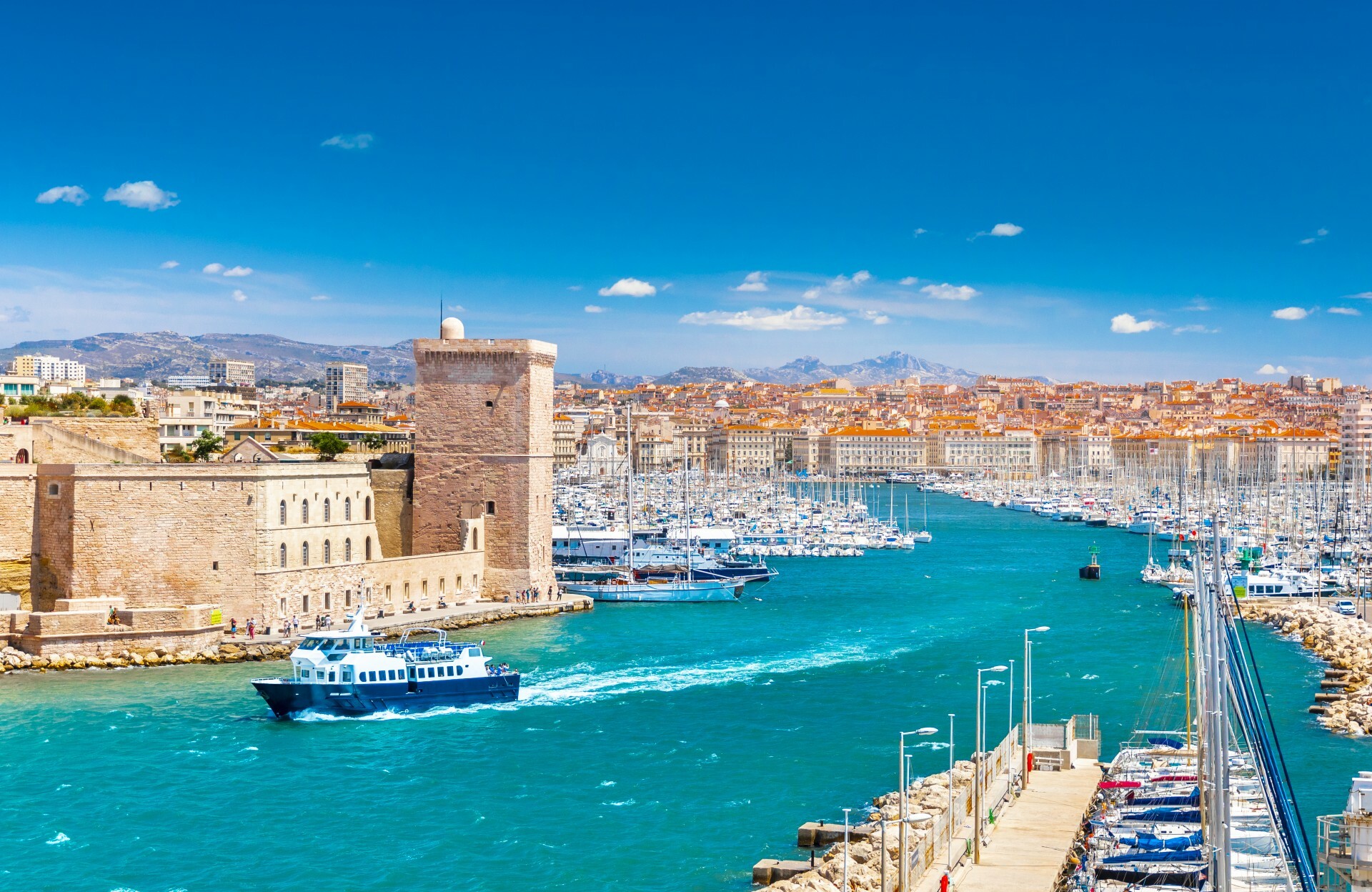 France: Marseille
Okay, you've probably heard of Marseille – if only from seeing its famous calanques on TikTok. But France's second- (or third-, depending on how you count it) biggest city has more to offer than blue waters. There are arty boutiques, restaurants serving up so much more than bouillabaisse (Marseille's famous seafood stew) and achingly cool party venues. And while the capital might have the Eiffel Tower, Moulin Rouge and the Mona Lisa, Marseille has actual beaches and more sunshine than anywhere else in the country. Sounds ten times better than standing in the queue at the Louvre, if you ask us.
How much you'll save: A coffee is 29 percent cheaper in Marseille than in Paris.
Stay in the loop: sign up to our free Time Out Travel newsletter for the latest travel news and the best stuff happening across the world.
More tips to save money, beat the crowds and travel better in 2023: