North Dakota, often overlooked as a travel destination, offers a plethora of ideal destinations for a memorable 3-day weekend getaway. This underrated state has something for everyone, from breathtaking natural landscapes to charming towns. Embark on a journey to Theodore Roosevelt National Park, where visitors will be captivated by the majestic badlands and panoramic views from the Painted Canyon. Explore the vibrant city of Fargo, known for its lively downtown scene and cultural attractions.
Step back in time in Medora, a quaint town surrounded by picturesque badlands and home to the renowned Medora Musical. Discover the capital city of Bismarck, with its historical sites and outdoor recreation opportunities. Whether seeking outdoor adventures, cultural experiences, or unique shopping finds, North Dakota has it all.
Theodore Roosevelt National Park
Theodore Roosevelt National Park, nestled in the badlands of western North Dakota, is a captivating destination for nature enthusiasts. This scenic national Park showcases the rugged beauty and unique landscapes that once inspired President Theodore Roosevelt. Explore the park's winding trails, where folks will encounter breathtaking vistas, dramatic rock formations, and abundant wildlife. Be sure to visit the iconic Painted Canyon Overlook, offering panoramic views of the vibrant badlands. Enjoy the park's tranquility, camp under the starry night sky, and embrace the opportunity to witness herds of bison roaming freely. Theodore Roosevelt National Park is a sanctuary of natural wonder, inviting visitors to connect with the untamed beauty of the North Dakota badlands.
Fargo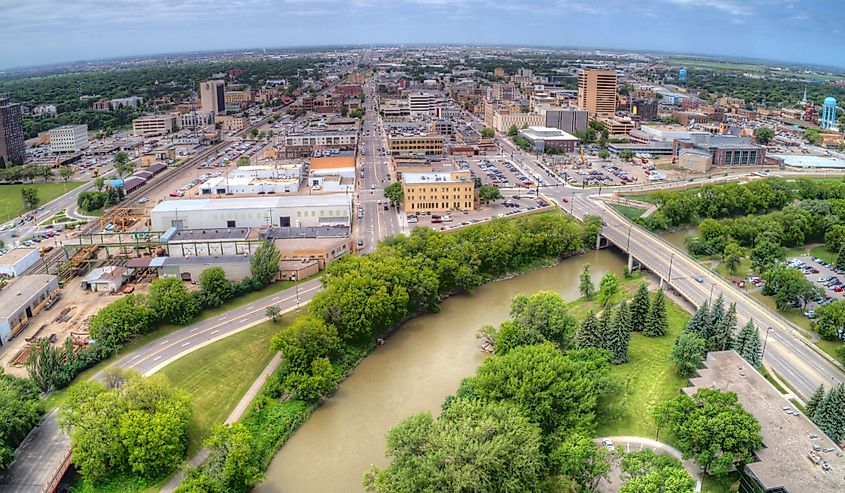 Fargo, the largest city in North Dakota, is an ideal destination for a thrilling getaway. Explore the vibrant downtown area, which is home to a mix of unique shops, delicious eateries, and lively entertainment venues. Immerse yourself in the city's art scene at the Plains Art Museum, housing an impressive contemporary and regional artwork collection.
Learn about aviation history at the Fargo Air Museum, home to fascinating exhibits and vintage aircraft. The Red River Valley offers scenic biking and hiking trails for outdoor enthusiasts, providing opportunities to connect with nature. Do not miss the chance to experience Fargo's lively music scene and indulge in the local craft beer offerings. With its blend of cultural attractions, outdoor adventures, and vibrant atmosphere, Fargo guarantees a memorable getaway in North Dakota.
Medora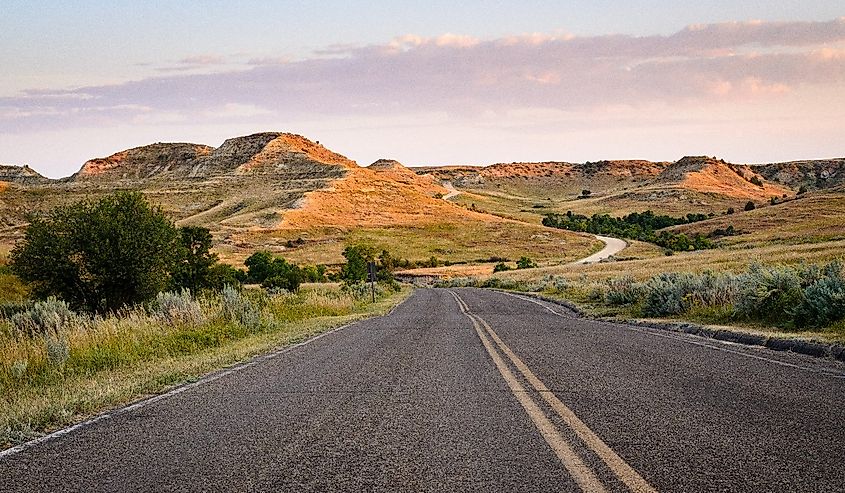 Medora, nestled in the heart of the Badlands, is a charming town that offers a perfect escape for a weekend getaway. Visitors will be captivated by its stunning natural beauty of Theodore Roosevelt National Park, which surrounds the town and features rugged landscapes, scenic overlooks, and abundant wildlife. Explore the historic Medora Musical, a renowned outdoor theater showcasing live performances and Western-themed entertainment.
Visit the North Dakota Cowboy Hall of Fame to learn about the rich cowboy heritage of the region. Indulge in delicious cowboy cuisine at local eateries and browse unique shops for Western-themed souvenirs. Enjoy a romatic moment and experience the breathtaking sunset views from the Painted Canyon Overlook with your significant other. With its picturesque setting and fascinating attractions, Medora is an ideal destination for a memorable weekend escape in North Dakota.
Bismarck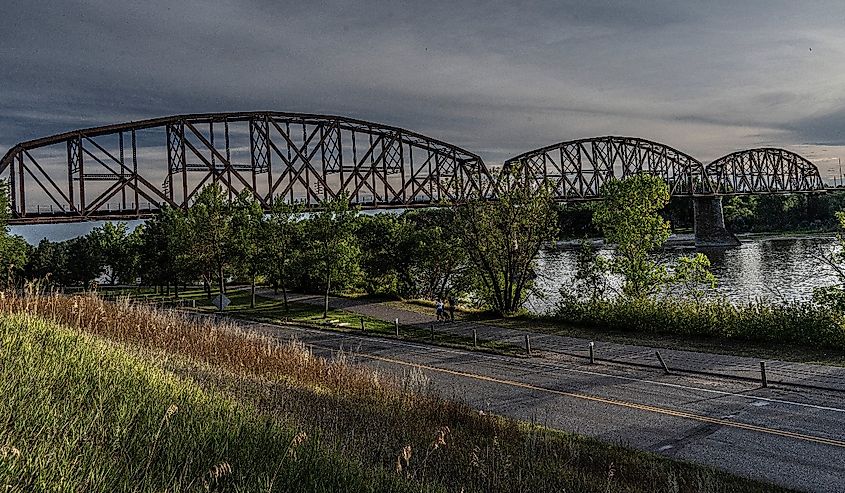 Bismarck, the capital city of North Dakota, offers a delightful 3-day weekend getaway. Explore the charming downtown area with historic buildings, trendy boutiques, and local art galleries. Visit the North Dakota Heritage Center & State Museum to learn about the state's rich history and culture. Enjoy outdoor activities along the Missouri River, such as fishing, boating, and kayaking. Stroll through the beautiful Capitol Grounds and admire the majestic North Dakota State Capitol building. For a taste of local cuisine, indulge in farm-to-table dining experiences and visit local breweries. Bismarck is also home to a vibrant arts scene, with live theater performances and music venues. With its cultural attractions, natural beauty, and friendly atmosphere, Bismarck is the perfect destination for a memorable weekend in North Dakota.
Minot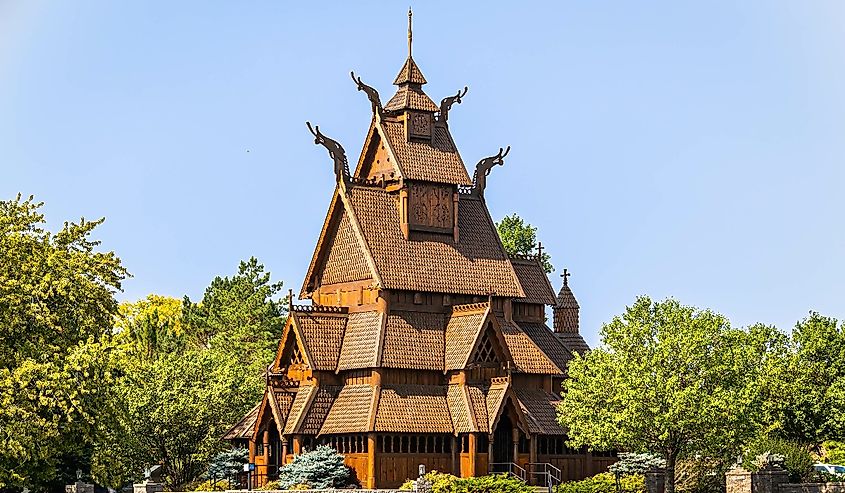 Discover the vibrant city of Minot for an unforgettable weekend escape. Explore the Scandinavian Heritage Park, home to beautiful Nordic architecture. After that, take a visit the Stave Church replica, and learn about the region's Scandinavian roots. Arts enthusiasts will want to visit the Taube Museum of Art, which showcases local and regional artwork. Enjoy outdoor activities at the nearby Lake Sakakawea, complete with plenty of opportunities for fishing, boating, or simply relax on the beach. Explore downtown Minot's unique shops and boutiques and indulge in delicious local cuisine at charming restaurants. Line up a trip to catch a live performance at the historic Oak Park Theater! With its rich heritage, natural beauty, and vibrant attractions, Minot offers a perfect weekend getaway in North Dakota.
Grand Forks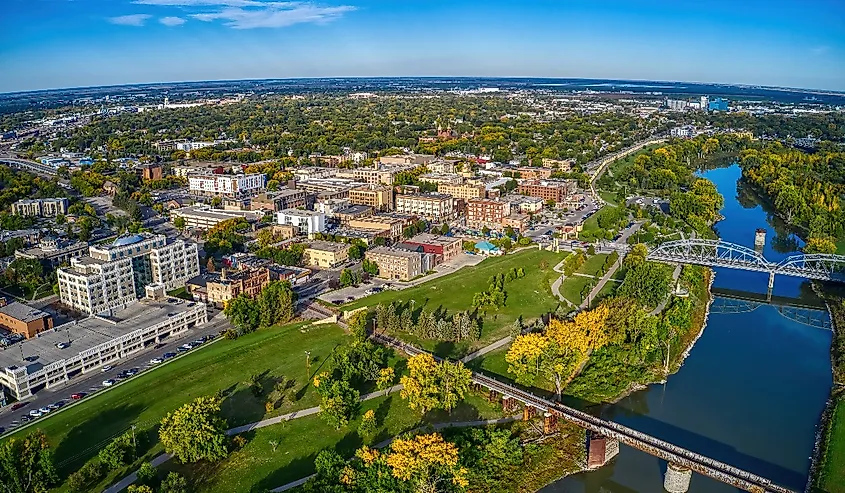 Experience the captivating city of Grand Forks for a delightful weekend retreat in North Dakota. Explore the scenic Greenway, a picturesque park along the Red River offering beautiful walking trails, picnic spots, and opportunities for fishing and birdwatching. Discover the fascinating North Dakota Museum of Art, showcasing a diverse contemporary and traditional artwork collection. Indulge in a unique shopping experience at the downtown boutiques featuring local artisans and specialty shops. Foodies will not be disappointed in the delicious cuisine at the city's diverse restaurants, offering everything from farm-to-table dishes to international flavors.For even more entertainment, chance to catch a show or concert at the Empire Arts Center, a historic venue showcasing local talent. With its natural beauty, cultural attractions, and warm hospitality, Grand Forks promises an enriching weekend escape in North Dakota.
Devils Lake
Escape to the picturesque city of Devils Lake in North Dakota for a rejuvenating weekend getaway. Discover the natural beauty of Devils Lake, the state's largest natural body of water, and indulge in various water activities such as fishing, boating, and kayaking. Explore the surrounding outdoor areas, including Grahams Island State Park, where you can hike scenic trails, enjoy beachside picnics, and spot wildlife.
Visit the Lake Region Heritage Center to learn about the local history and culture through fascinating exhibits. Browse charming shops and boutiques in downtown Devils Lake, offering unique gifts, local crafts, and outdoor gear. Treat yourself to delicious meals at the city's restaurants, specializing in fresh seafood and regional cuisine. Devils Lake is a perfect destination for a relaxing North Dakota escape with its serene lake, outdoor adventures, and small-town charm.
Jamestown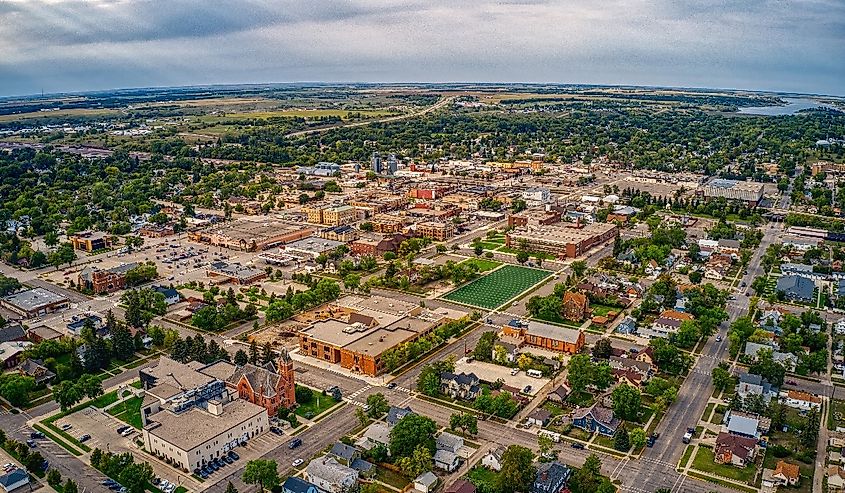 Discover Jamestown, North Dakota's historic city, for an enriching weekend experience. Explore the fascinating National Buffalo Museum and learn about the iconic American bison, a symbol of the Great Plains. Visit the Frontier Village, an open-air museum showcasing life on the prairie with historic buildings, artifacts, and live demonstrations. Check out the local arts scene at The Arts Center, featuring exhibitions, performances, and workshops. Stroll along the scenic Jamestown Reservoir and enjoy fishing, boating, and picnicking. Shop for unique souvenirs, local crafts, and antiques in downtown Jamestown, and savor delicious meals at charming restaurants offering farm-to-table cuisine. Jamestown's rich history, cultural attractions, and natural beauty make it an ideal destination for a memorable North Dakota getaway.
Rugby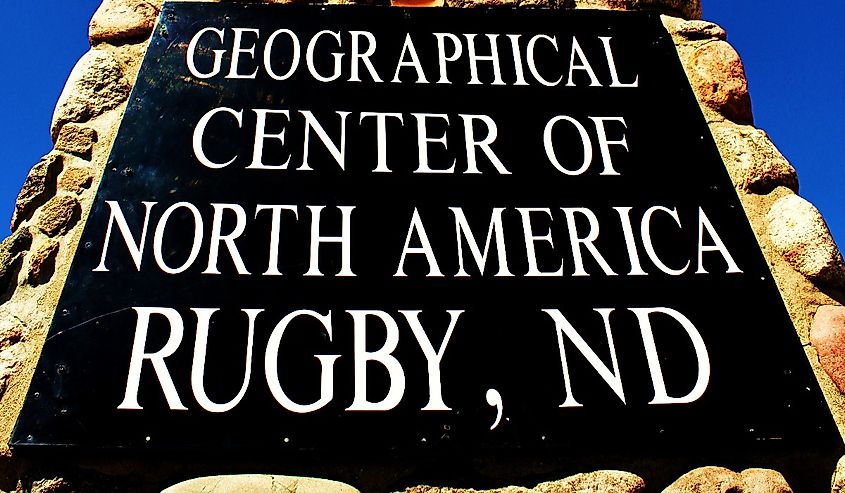 Experience the charm of Rugby, North Dakota, on a weekend getaway filled with small-town hospitality and unique attractions. Visit the Geographical Center of North America monument, marking the exact geographic center of the continent. Explore the Prairie Village Museum, featuring historical exhibits, restored buildings, and artifacts that showcase the region's heritage. Take a leisurely walk along the Northern Lights Tower and enjoy panoramic views of the surrounding countryside.
Rugby is arguably the geographic center of North America. Discover local shops and boutiques offering handmade crafts, antiques, and specialty items. Indulge in delicious homestyle cuisine at cozy restaurants, and feel at home with Rugby's warm community atmosphere. Whether interested in history, natural beauty, or simply searching for a peaceful escape, Rugby offers a delightful experience that can offer all that and more.
Conclusion
An extended weekend in North Dakota promises an unforgettable experience filled with natural wonders, intriguing history, and welcoming communities. From the rugged beauty of Theodore Roosevelt National Park to the vibrant city life of Fargo, each destination offers its own charm and unique attractions. Check out the rich heritage of Medora and catch a captivating performance at the Burning Hills Amphitheatre. Explore the state's capital, Bismarck, and delve into its historical significance. Venture to the welcoming towns of Minot, Grand Forks, Devils Lake, Jamestown, Rugby, and beyond, where friendly locals, quaint shops, and hidden gems await to be discovered. Whether a nature enthusiast, a history buff, or simply seeking a relaxing getaway, North Dakota beckons with its diverse landscapes and warm hospitality.