Selected with input from the city's most fashionable and design-conscious residents, our ongoing edit of the best fashion stores New York City has to offer – whether rare vintage finds, downtown designers, or big-name boutiques, consider it your ultimate New York shopping guide.
The best fashion stores New York has to offer
Homer
70-74 Bowery, New York, NY 10013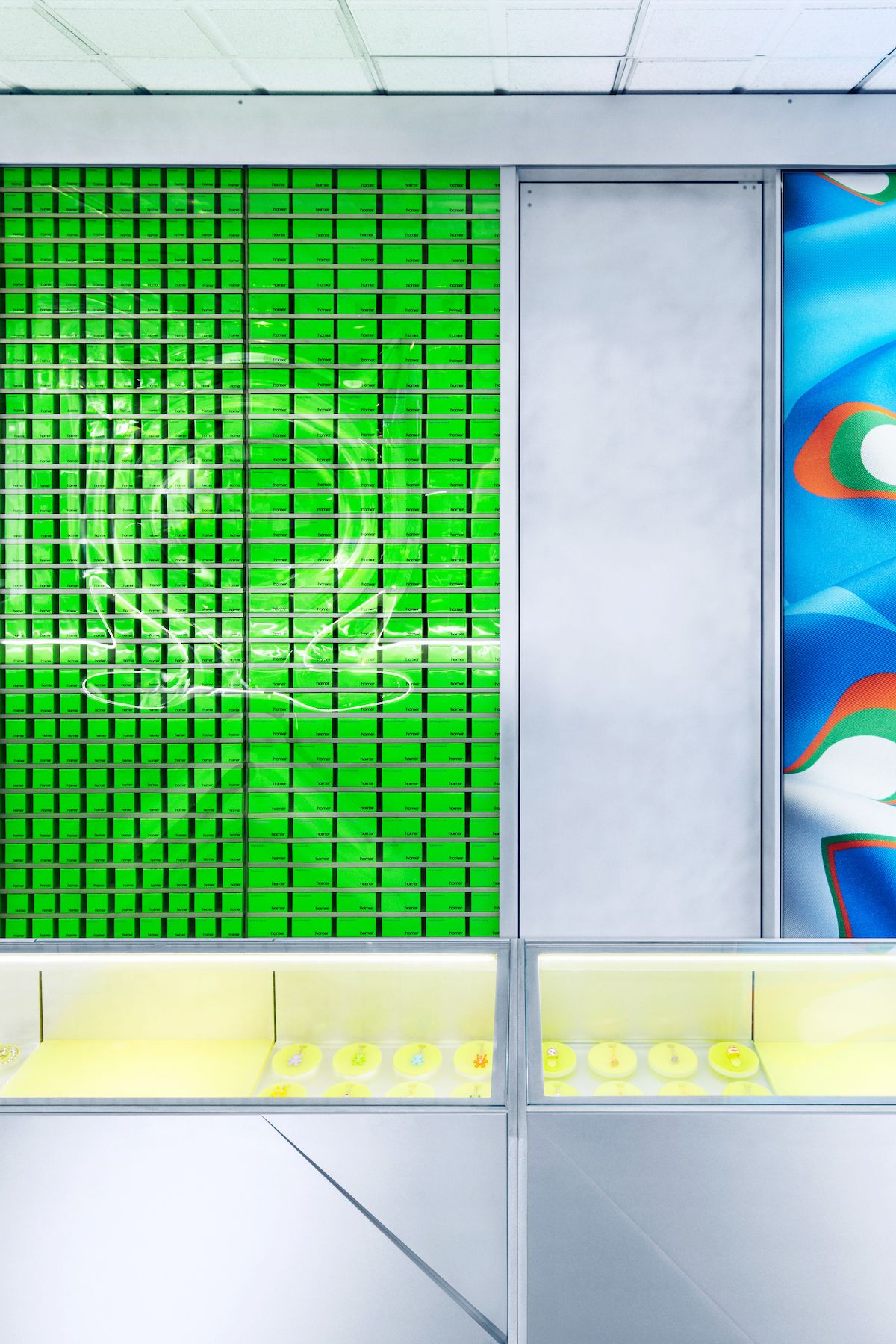 Founded in 2018, with its true launch in August 2021, Frank Ocean's independent jewellery and accessories brand made its home in Chinatown within the five-storey New York Jewellers Exchange building. Glass and metal vitrines house Homer's fine and high jewellery, such as a turquoise enamel pendant in the shape of a doll inlaid with lab-grown diamonds, with some accessories such as silk scarves in the space designed in collaboration with Michael Abel and Nile Greenberg of ANY. Some of the pieces reach six figures: Ocean reportedly once said he wants nothing to be less expensive than Cartier. 
homer.com (opens in new tab)
Café Forgot
25 Ludlow Street, New York, NY 10002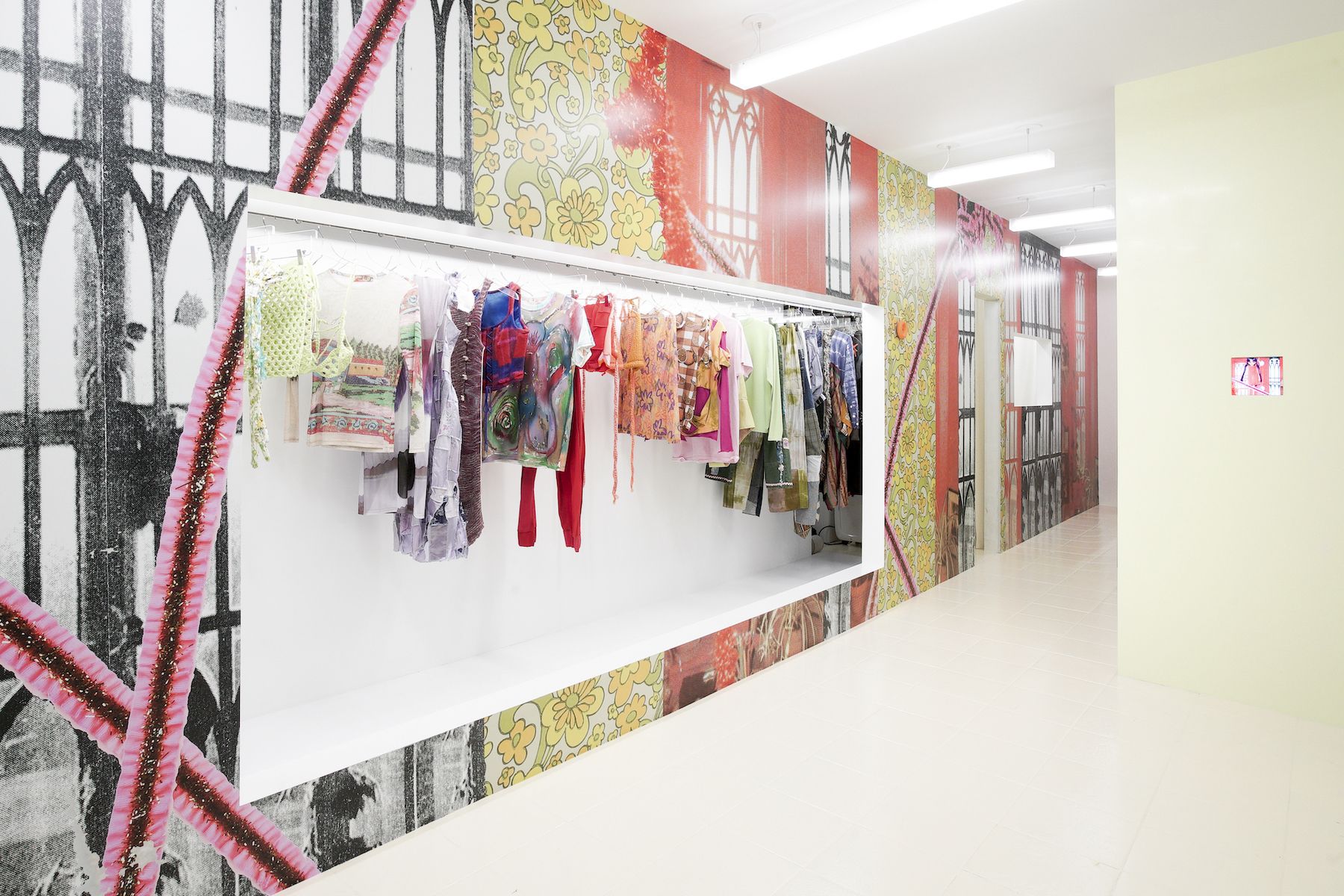 'Café Forgot came about after years of wanting to show our friend's work and reminiscing about our high school fashion club and the small boutiques we loved growing up in New York,' says Lucy Weisner, co-founder of Café Forgot along with Vita Haas. 'Our first store was a week-long pop-up at a friend's ground-floor studio space on Suffolk Street. We did a shoot, reached out to our friends who were making interesting clothes and accessories, and got an Instagram up and running. After that, we did pop-ups in different locations in New York about four times a year for a few years.' They also run a great magazine-style website. For the past two years, they have had a more permanent shopfront on Ludlow Street designed by the architecture firm ANY, which features a motorised display that rotates at the turn of a literal giant button (created by artist Sam Stewart). 'Café Forgot is dedicated to carrying the work of emerging designers that work outside typical fashion production models through handmade, one-of-kind, or limited-run pieces from found or recycled textiles,' they say. Speaking of dedication, the pair marked the founding of their business with tattoos: Haas has 'Forgot,' Weisner has 'Café'.
cafeforgot.com (opens in new tab)
The Row
17 East 71st Street, New York, NY 10021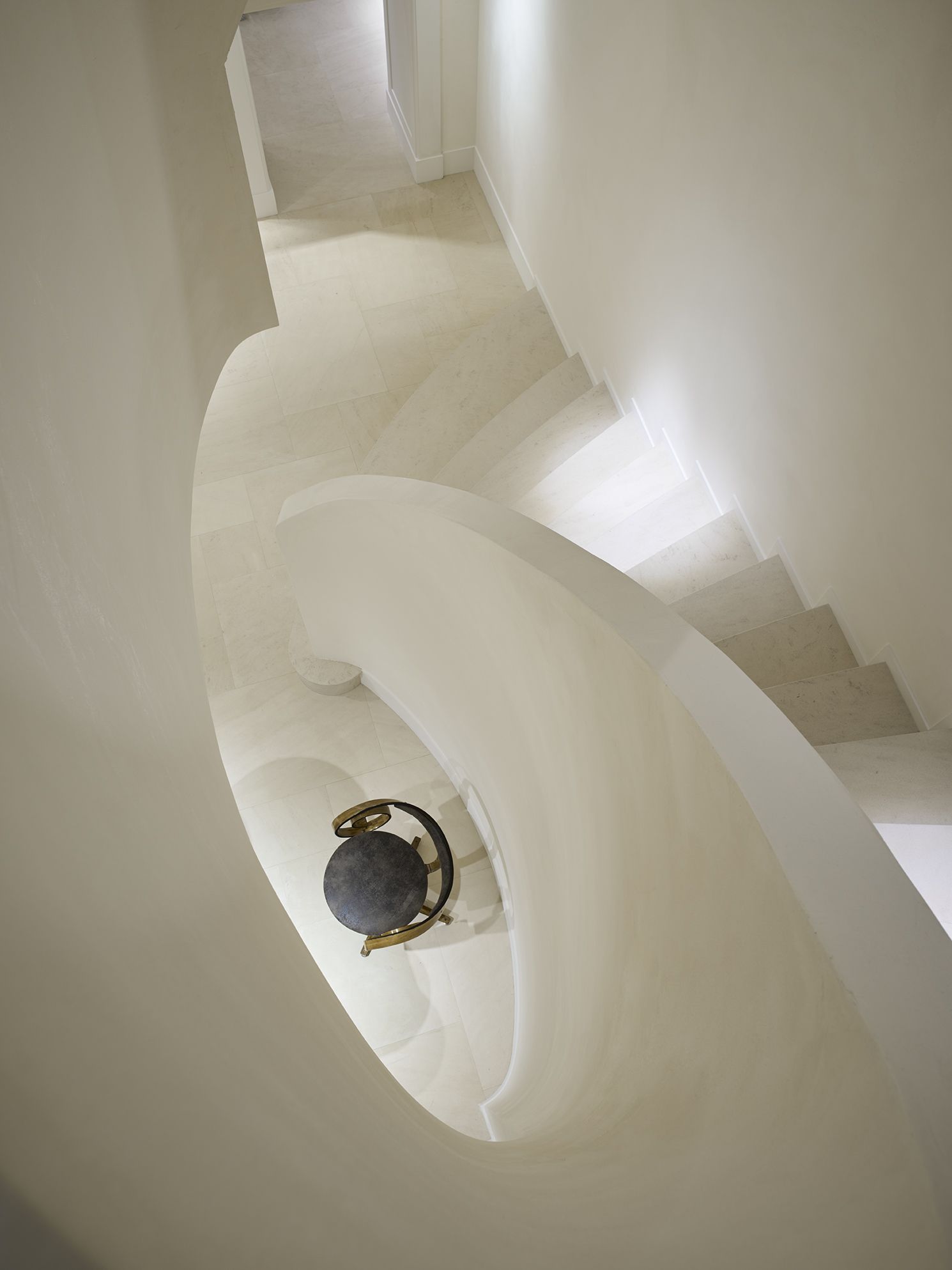 The immaculate residential side street of East 71st, just a stone's throw from Central Park, is as fitting a preamble as any to The Row's stately Manhattan home. Far more than just a shop, the palatial townhouse has become a destination of its own for both fashion and furniture lovers. Designed in collaboration between founders Mary-Kate and Ashley Olsen and the interior architect Jacques Grange, it is discreetly outfitted with custom and sourced vintage and contemporary museum-grade furniture, art and design, which rotates over time. Exclusive collaborations, such as a limited run of ceramic planters by Grace Fuller Marroquin, and special items also pop up from time to time: currently, a small collection of Line Vautrin pieces (including some vintage jewellery designs which were styled with looks in the S/S 2023 runway presentation) are displayed and on sale. Ascend the spiralling grand limestone staircase to more womenswear, menswear, handbags and shoes, then close your eyes and pretend just for a moment it's home. 
therow.com (opens in new tab)
La Garçonne
465 Greenwich Street, New York, NY 10013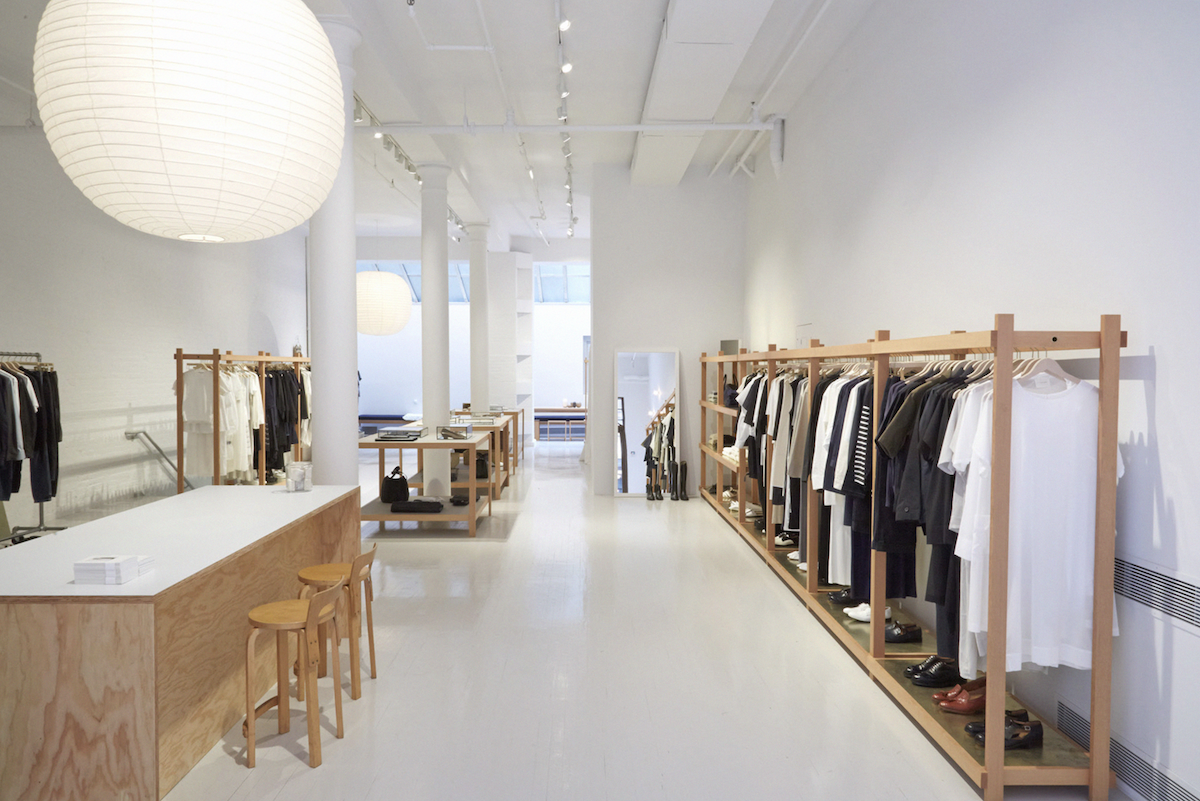 A quiet yet consistent cornerstone of New York retail, La Garçonne was founded back in 2005, at a time when billboard brands were serving a more polished and overt version of luxury and over a decade before it found its own 4,000 sq ft home in Tribeca in 2014. Its white walled, raw-wood surrounds quickly became a church for those looking for a curated edit of pared-back, androgynous and masculine-feeling clothes from established designers as well as emerging names from around the globe, such as Casey Casey, Auralee, and Toogood. 'Our online and physical stores carry the same inventory in real time,' says founder and creative director Kris Kim. 'Clients can shop online or utilise the online platform as a guide for a personalised in-store experience.' Homeware from French-American designer of the moment Sophie Lou Jacobsen and Tekla, and a small selection of clean beauty completes the offering. 
lagarconne.com (opens in new tab)
Maryam Nassir Zadeh
123 Norfolk Street, New York, NY 10002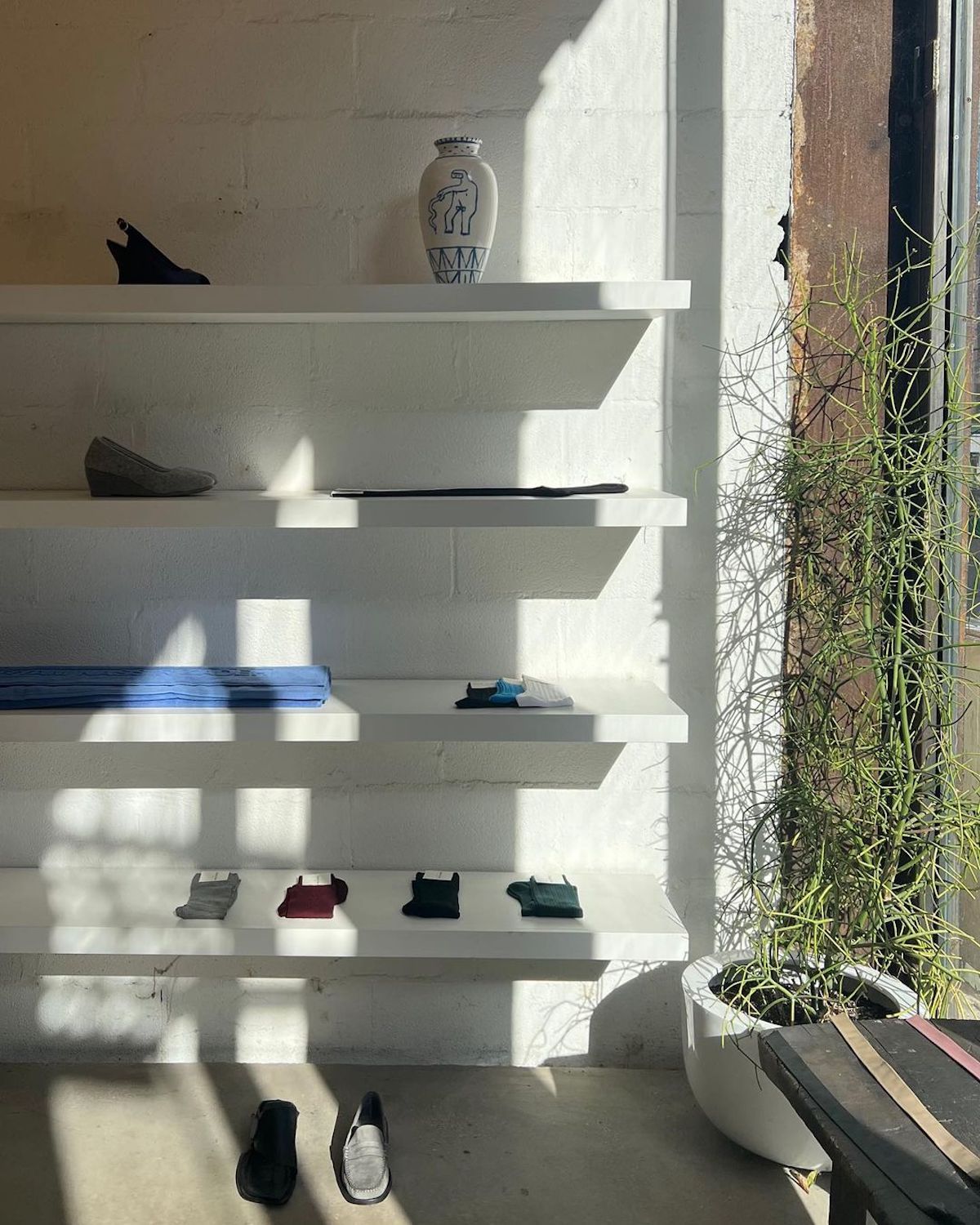 The beloved downtown New York designer Maryam Nassir Zadeh has managed to navigate the seemingly impossible: building an independent business that continually feels relevant and authentic while navigating fashion's paradox of serving newness while prioritising longevity. Indeed, she opened her Lower East Side store in 2008 and regularly shows at New York Fashion Week, often casting friends to model in her show. Inside, a curated selection of hard-to-find designers (Cristaseya, Bless, SC103, All-In) as well as cult labels (Eckhaus Latta, Lemaire, Lauren Manoogian, Vaquera) sit alongside finds from her travels as well as the brand's own offering.
maryamnassirzadeh.com (opens in new tab)
Comme des Garçons, Chelsea
520 West 22nd Street, New York, NY 10011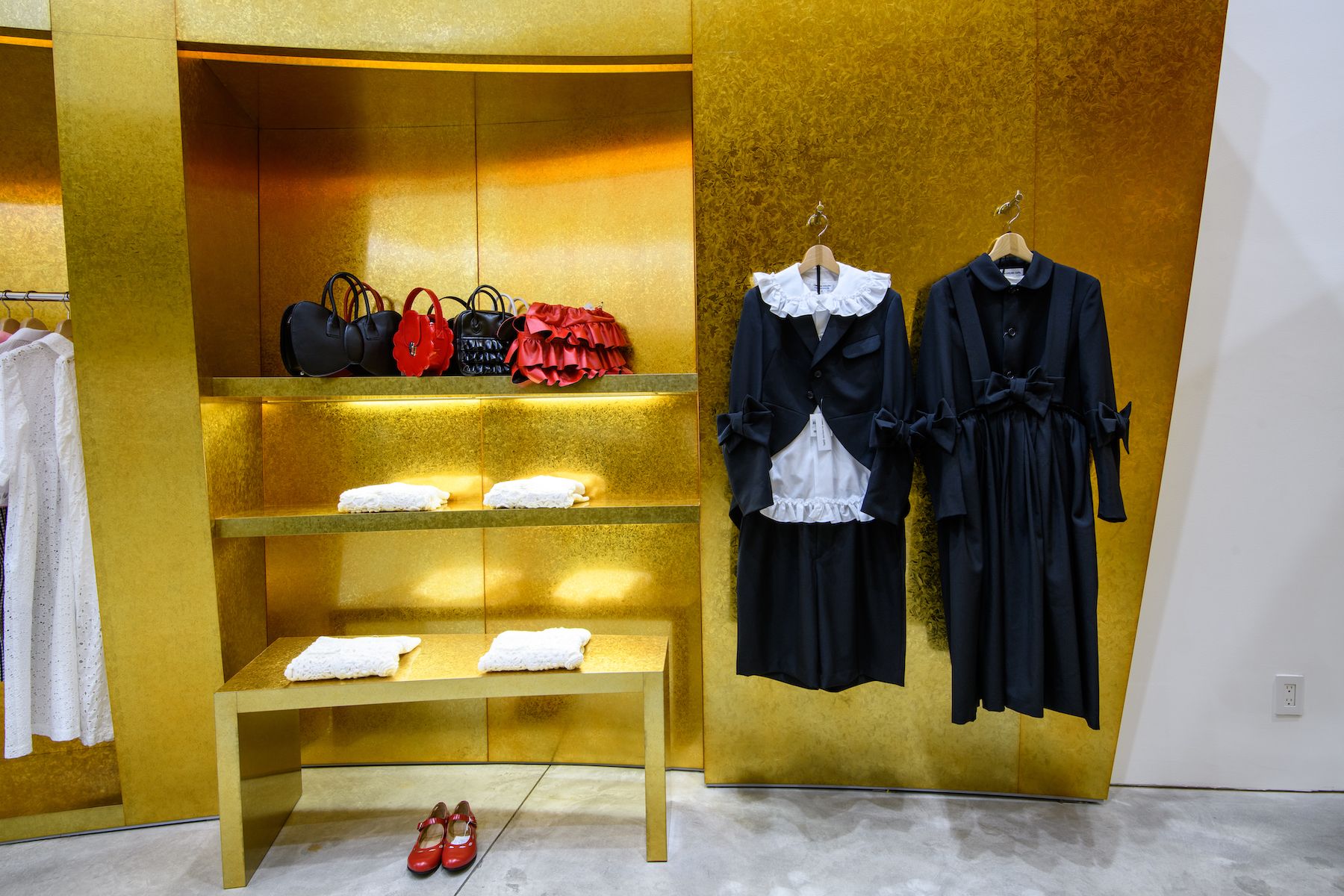 While Comme des Garçons has a presence dotted all over the city, by way of several standalone stores, Dover Street Market and its shop-in-shops at Bloomingdale's and Saks, its Chelsea location on West 22nd Street is a particular treasure trove. Devised by Rei Kawakubo alongside Takao Kawasaki, Studio Morsa, and Future Systems (which tackled its now iconic façade and tunnel entrance), the store first opened in 1999 – back when the now-gentrified neighbourhood was in the nascent stages of transforming its industrial wasteland into rows of cutting-edge galleries – before undergoing a renovation in 2013. Devotees will delight in the comprehensive Comme offering of ready-to-wear, accessories and perfume from the very many CDG lines, including (but not exhaustively) Comme des Garçons, Homme Plus, Shirt, Homme, Homme Deux, Girl, Play as well as Junya Watanabe, Junya Watanabe Man, Tao and Noir Kei Ninomiya. 
Kallmeyer
83 Orchard Street, New York, NY 10002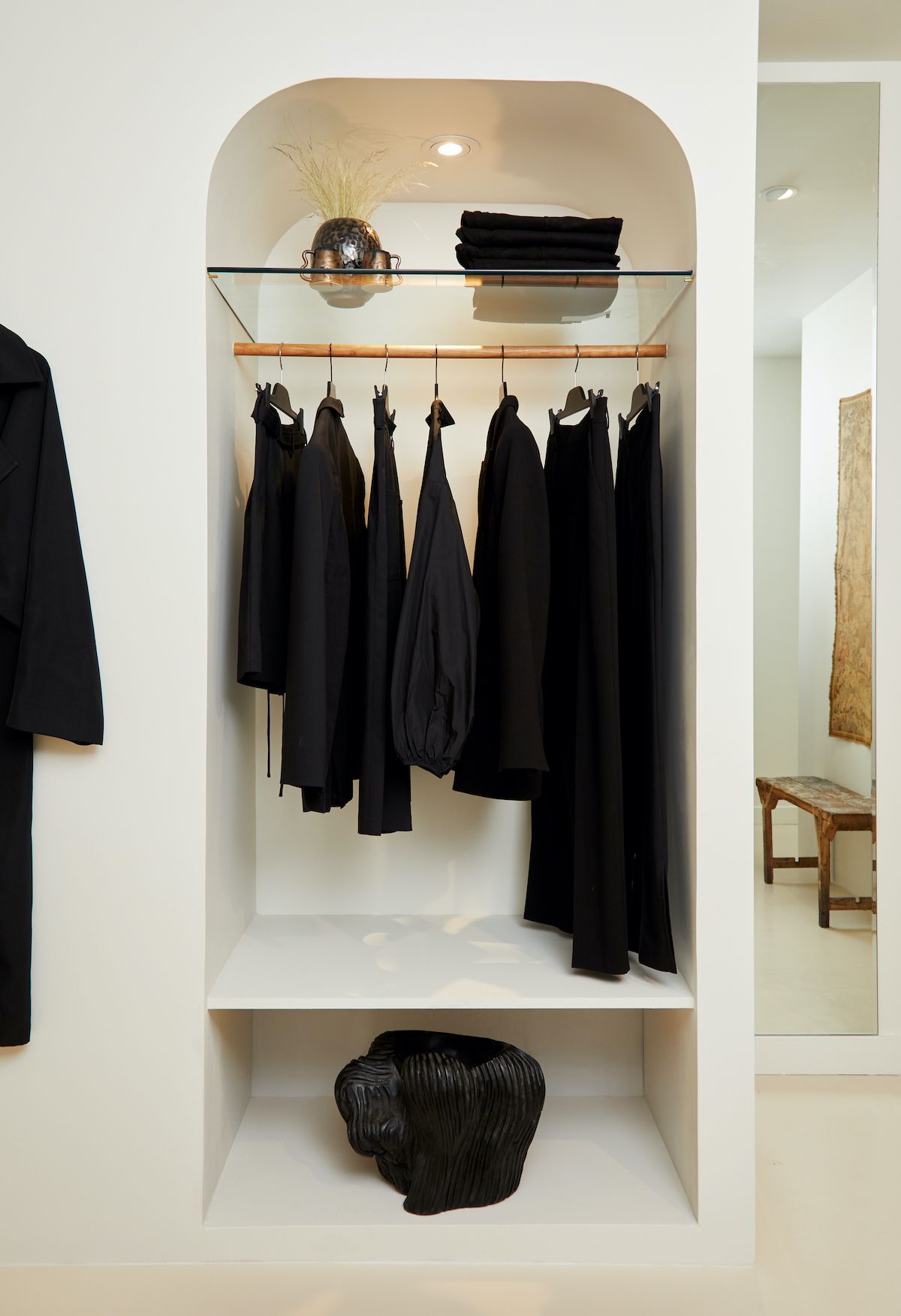 The opening of Daniella Kallmeyer's downtown store three years ago was one of the flag-bearing destinations that rang in Orchard Street's renaissance. 'It started as a pop-up over the summer of 2019, and quickly became the permanent retail home for our then-eight-year-old brand that fall,' says the designer. Here, the understated uniform of New York's art and fashion crowd can be browsed in a fittingly sophisticated arena, with its oversized dressing room, custom furniture and vintage fixtures. Kallmeyer works with local manufacturers and fabric warehouses to repurpose old fabrics and deadstock materials into best-selling styles, and you can often find styles from limited runs and in-store-only colourways exclusive to 83 Orchard Street. Alongside the collection, shoppers will find the designer's favourite makers and brands of vintage and fine jewellery, artisan pop-up markets, and one-of-a-kind home objects for sale. Friendly staff dispel the preconceptions of downtown's 'too cool' school, and private consultation appointments are also available, often with  Kallmeyer herself or her team of experts – in particular as a 'go-to for custom wedding suiting, particular amongst the queer community'. 
kallmeyer.nyc (opens in new tab)
James Veloria
75 East Broadway, #225, New York, NY 10002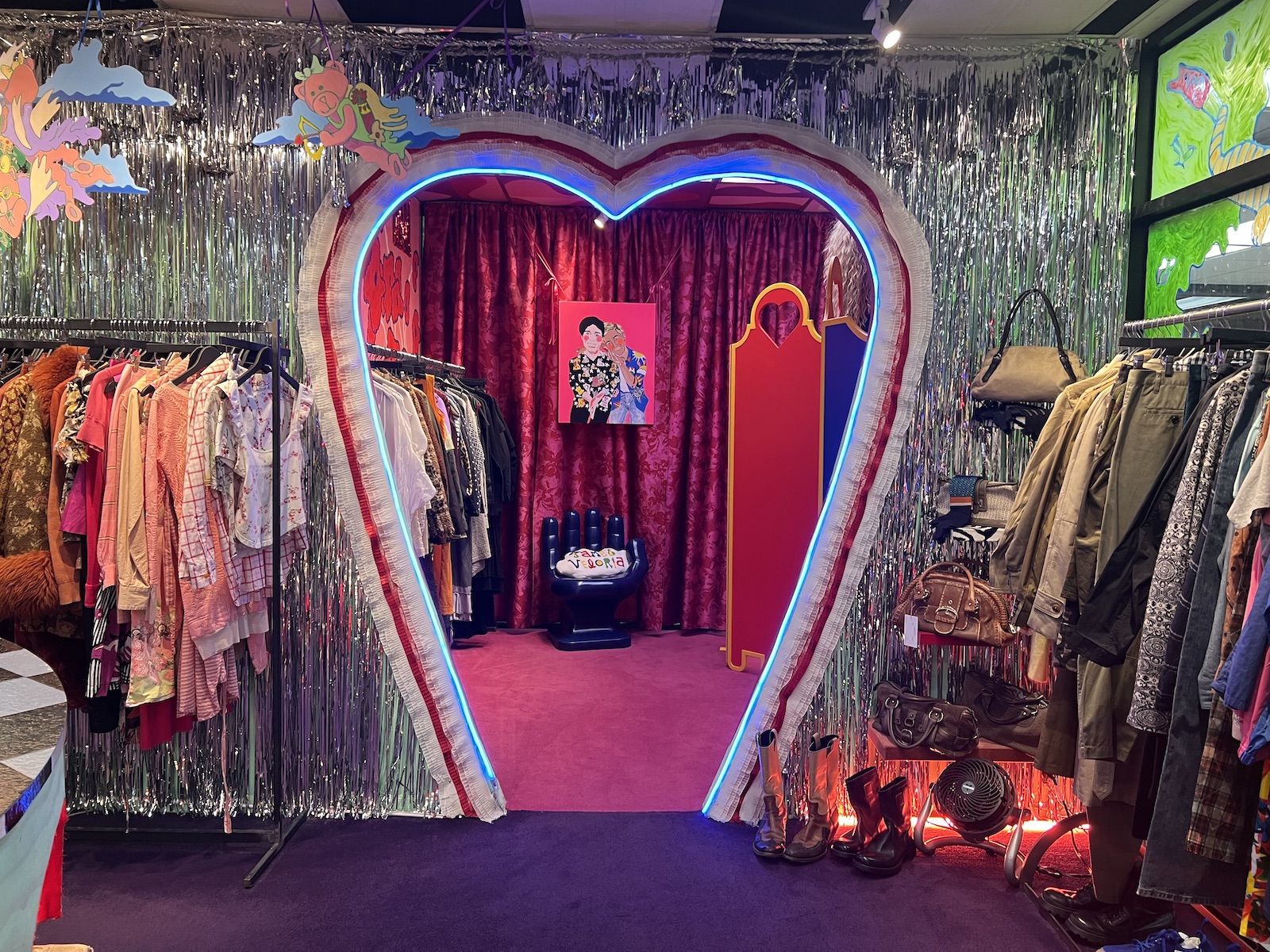 'Our store is a colourful, vibrant, queer safe space to play dress up and shop for avant-garde designer clothing at a reasonable price point,' says Collin James Weber, co-founder of James Veloria. He and Brandon Veloria Giordano, his now-husband and partner of 13 years, opened the doors of their Chinatown vintage and contemporary pre-owned destination in July 2017. It's easy to see why it's become a steadfast favourite of stylists, photographers and fashion enthusiasts: 'We regularly showcase rotating special collections featuring pieces from specific eras of designers, such as Tom Ford at Gucci, Stella McCartney at Chloe and Michael Kors at Celine. We also partner with other vintage dealers we love, giving them a platform to showcase their curated collections to our community,' says Weber. Operating well outside prescriptive trends or any fashion calendar, the store was born from, and continues to promote, the pure joy, pleasure and self-expression that clothing can be a portal to.  
Dover Street Market New York
160 Lexington Avenue, New York, NY 10016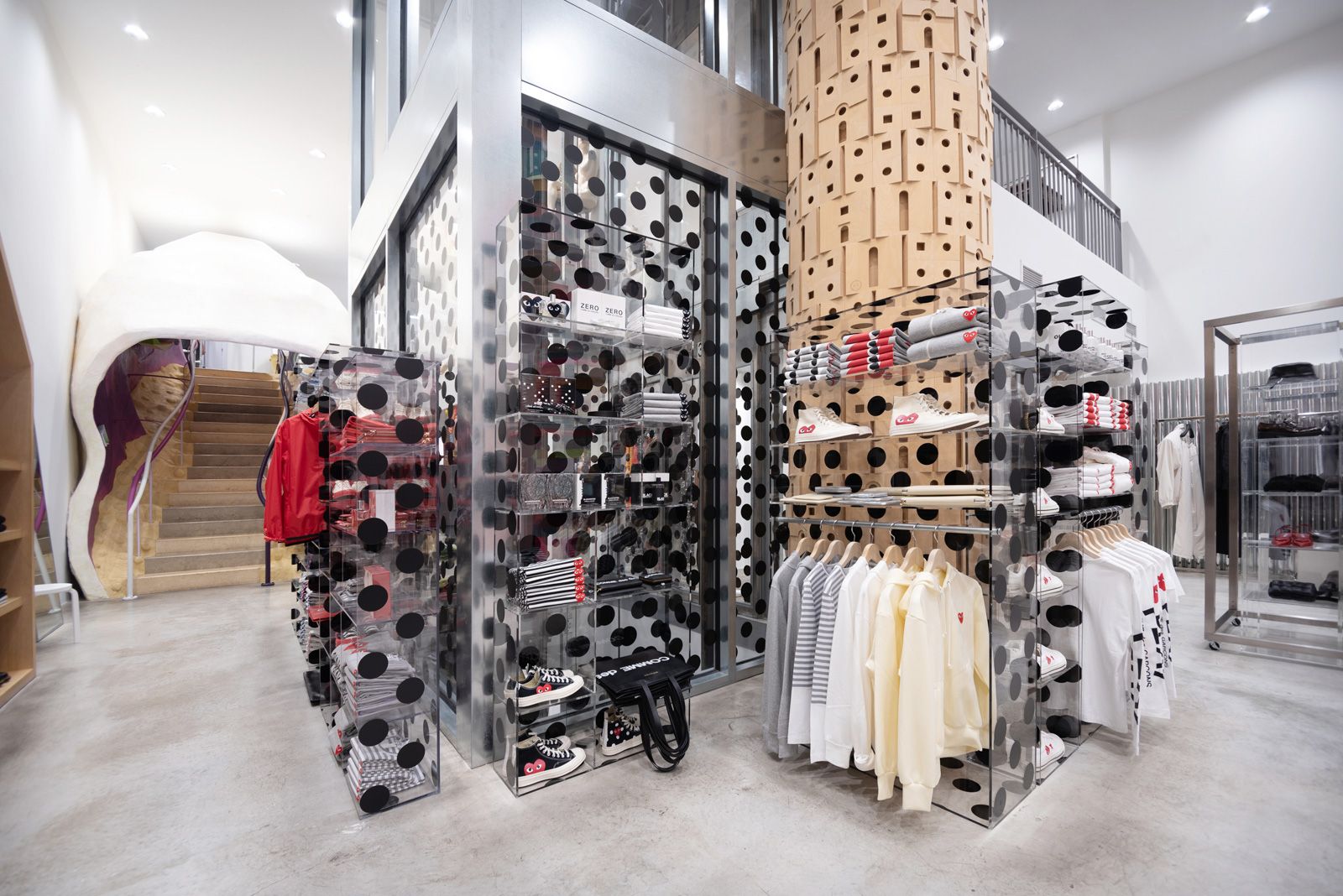 Following the theme of 'beautiful chaos', Comme des Garçons creative director and Dover Street Market co-founder Rei Kawakubo designs all the Dover Street Market shops. DSMNY landed in a characteristically odd and untrendy corner of Manhattan's Kip's Bay district (remember when you didn't know where Mount Street was?) in 2013, nearly a decade after DSM London opened in 2004. Operating much like a gallery, twice a year in February and August the store completely closes to refresh its installations and offering, as well as undertaking more minor changes throughout the year. Thankfully, DSMNY reopened with its 'New Beginning' theme just ahead of New York Fashion Week A/W 2023. Be sure to visit the Manhattan outpost of Rose Bakery while you're there, the beloved vegetarian Parisian-founded café by Rose Carrarini and her husband Jean-Charles Carrarini.
newyork.doverstreetmarket.com (opens in new tab) 
180 The Store
180 Duane Street, New York, NY 10013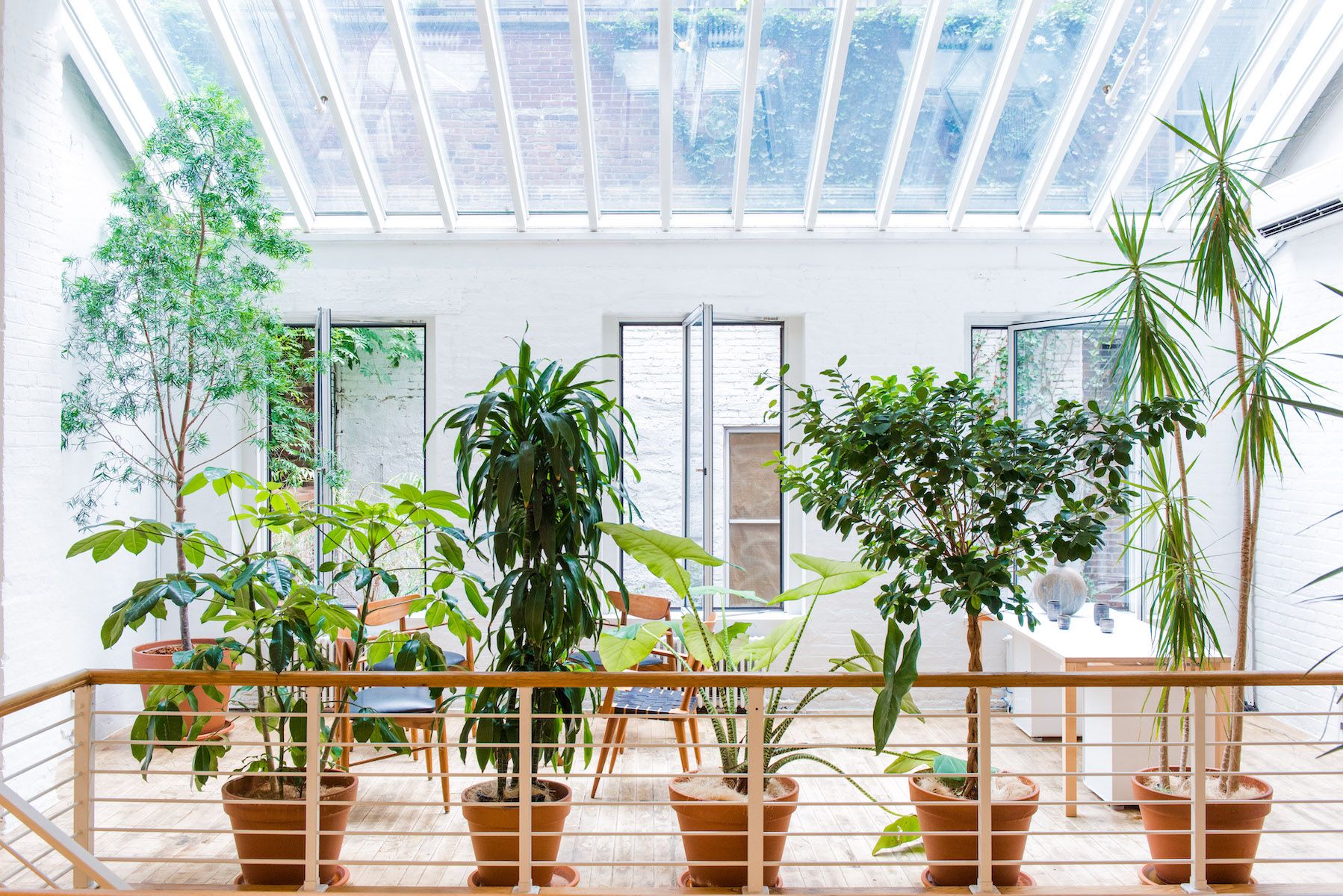 Housed in a former dairy factory in the heart of Tribeca with giant skylights that drench the minimal space in light, 180 The Store is much more than a shop. 'Our two-level space is a platform for our network of brands and creators to experiment, to showcase, to exhibit, and host events and activations exclusive to 180,' says founder Denise Williamson. 'I wanted to create a place that brought our clients into the worlds of my favourite artists, designers, and craftsmen; an intentional selection of quality pieces for a life well-lived.' The emphasis is on an edit of products for all aspects of life – whether a new piece for your wardrobe, art for your collection, wares for your kitchen, furniture or fragrance, all from Williamson's pick of makers from around the world. This includes fashion buys from Japanese labels for men and women, like Chimala and Cottle, as well as cult favourites such as Sofie D'Hoore and lifestyle products from Frama, R+D Lab, Savvy Studio, and Arjé, as well as rare, one-of-a-kind pieces from makers like Fabio Vogel and Kosi Hidama. 
180thestore.com (opens in new tab)
Desert Vintage
34 Orchard Street, New York, NY 10002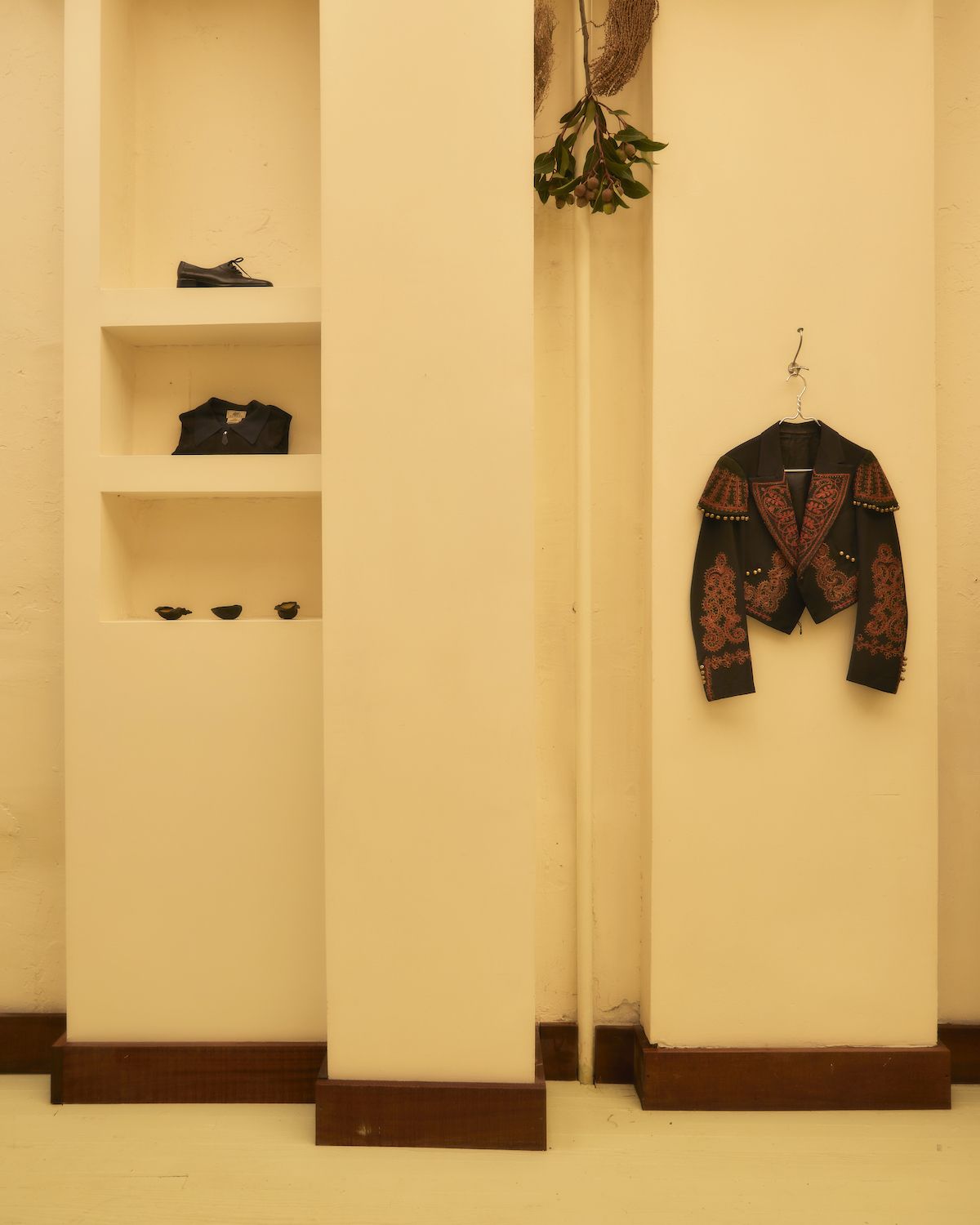 'We think of Desert Vintage as a shoppable museum dedicated to sartorial history. Each piece is unique and with its own story and it's those stories we love to share with our clients,' says co-owner Roberto Cowan who took over the 1974-founded business with Salima Boufelfel in 2012. 'Our selection is full of archival designer vintage as well as antique clothing. Generally, things that are hard to find multiples of and, in a sense, that lends to our offering being one of a kind. It also means our racks are constantly changing and rotating. Every week new treasures can be found.' Originally opening in Tucson, Arizona, the current owners landed on Orchard Street in February 2022. The eclectic edit reflects Arizona's dusky landscape in a way that suits the city, with a focus on understated colours and natural materials – browse a cream Hermès button-down, a Romeo Gigli trapeze coat, a 1960s YSL terracotta cord safari jacket, a Zoran cappuccino silk skirt, as well as handpicked vintage from the turn-of-the-century through the 1970s. 
desertvintage.com (opens in new tab)
Supreme, Brooklyn
152 Grand Street, Brooklyn, New York, NY 11249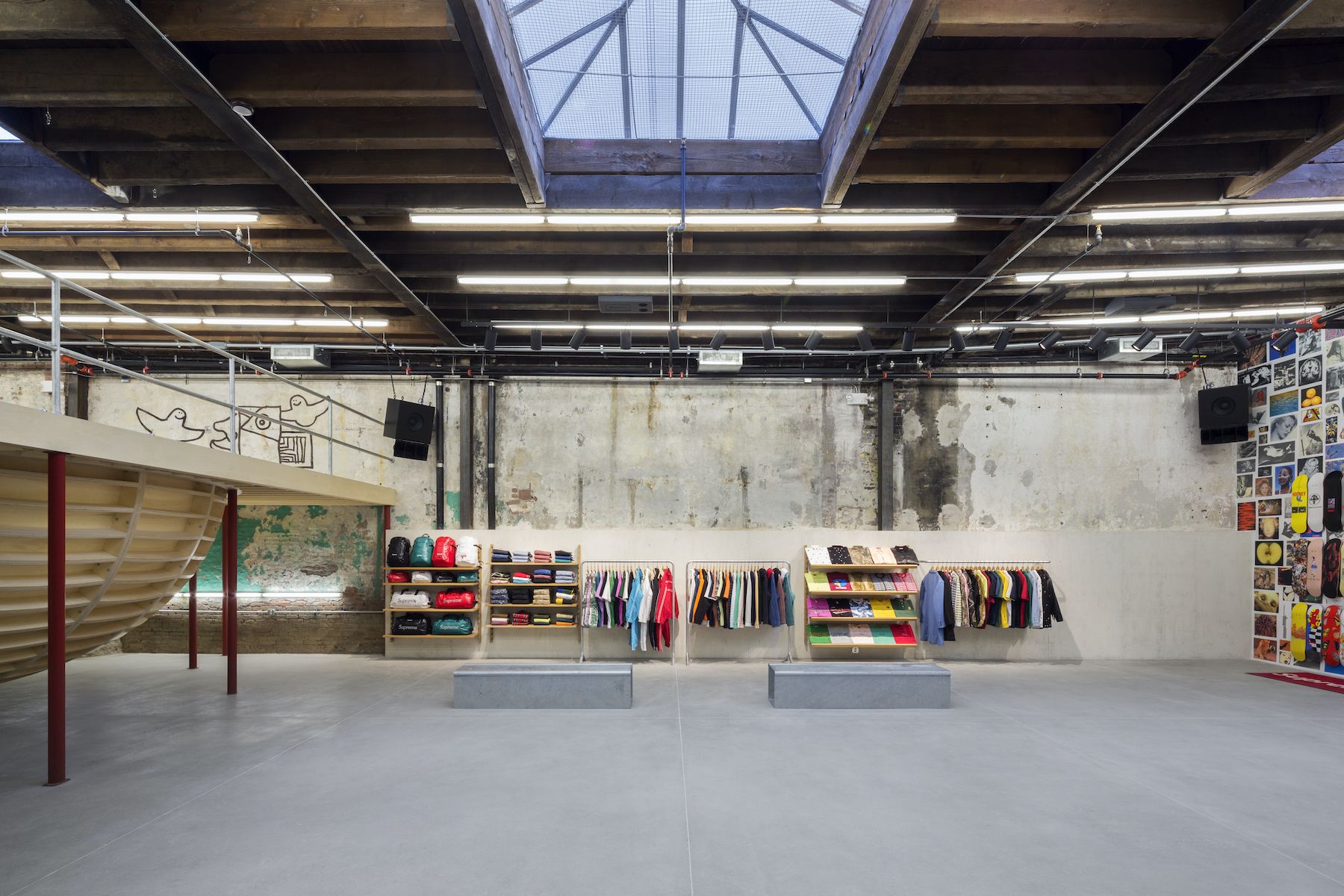 Thursday is drop day (those who know join the waitlist on Tuesdays). Others come just to watch or use the indoor skate bowl, designed by New York architect Neil Logan. When Supreme opened its Williamsburg store in October 2017 in a renovated former warehouse, the streets around were filled with New York's coolest skaters and fans, and its popularity shows no signs of abating – few, if any, brands have managed to emulate the kind of organic hype that this skate brand, ney, religion, has. 
supreme.com (opens in new tab)