---
Going out: Cinema
Indiana Jones and the Dial of Destiny
Out now
Paired with Phoebe Waller-Bridge as his goddaughter, Harrison Ford's adventurer is tasked with tracking down the eponymous dial before Mads Mikkelsen's Nazi villain Jürgen Voller does, in order to preserve civilisation as we know it from certain … etc, etc.
La Syndicaliste
Out now
Isabelle Huppert stars in director Jean-Paul Salomé's procedural noir, based on the true story of whistleblower Maureen Kearney, an Irish national who released details of top-secret deals taking place in the French nuclear industry and was subsequently horrifically assaulted.
My Extinction
Out now
Bringing into focus the tension between knowing on an intellectual level that the world is probably screwed, climate-wise, and the day-to-day inertia brought about by how preoccupied we are with our own important little lives, Josh Appignanesi uses self-deprecating humour to skewer middle-class attitudes to impending apocalypse in this new documentary.
Mother and Son
Out now
A French-African family fights for survival in this immigration drama spanning two decades from the late 1980s onward, which excavates the past and looks to the future. Directed by Léonor Serraille, her second feature film following 2017's sparky debut Jeune Femme. Catherine Bray
---
Going out: Gigs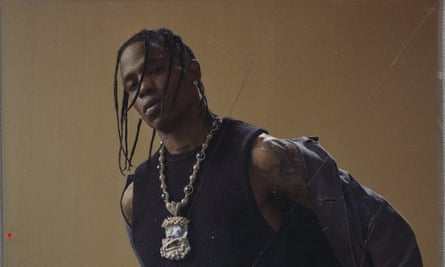 Wireless festival
Finsbury Park, London 7 to 9 July
The UK's premiere hip-hop fest returns with a typically A-list lineup. US stars Travis Scott, Playboi Carti, Ice Spice and Lil Yachty appear across the three days, while UK newcomers Flo and No Guidnce offer some R&B smoothness. MC
Sounds of the City
Castlefield Bowl, Manchester, 1 to 9 July
Britpop greats Pulp (Tue), big-voiced wailer Hozier (Wed) and electropop boffins Bastille (Fri) are the highlights of this gig series. The week also brings hirsute local favourites Blossoms (Thu) and festival stalwarts Two Door Cinema Club (9 July). Michael Cragg
Ethan Iverson
The Vortex, London, 5 July
From 2000 to 2017, jazz lovers knew Ethan Iverson as frontman of crossover stars the Bad Plus. Nowadays, he is reminding the world what a brilliant post-bop pianist and wittily profound jazz sage he has long been. Classy locals Conor Chaplin (bass) and Martin France (drums) join him here. John Fordham
Penarth chamber music festival
Various venues, Penarth, nr Cardiff, 6 to 9 July
Alongside its core of local musicians, the Penarth festival annually invites guests to its long weekend of concerts centred on Penarth's Pier Pavilion. This time they include the soprano Claire Booth, who sings Ravel's luscious Chansons Madécasses (Fri), and the following evening is the soloist in Schoenberg's expressionist cabaret, Pierrot Lunaire. Andrew Clements
---
Going out: Art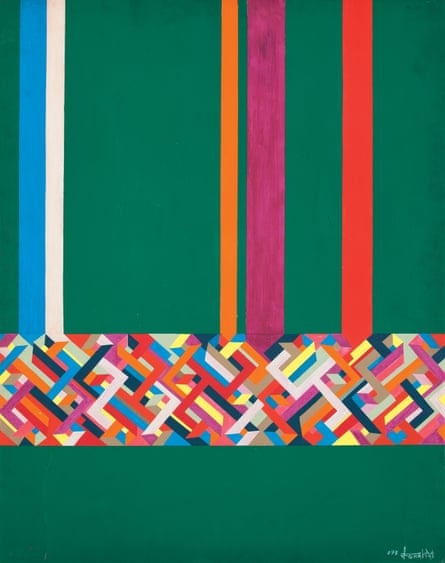 The Casablanca Art School
Tate St Ives, to 14 January
If you're planning a summer visit to St Ives, here's something less expected than pasties and Barbara Hepworth. After Morocco became independent in 1956 a modern art movement flourished around Casablanca's experimental art school. Artists associated with it, including Farid Belkahia, Mohamed Melehi and Abdelkrim Ghattas, are included in this survey.
A World in Common
Tate Modern, London, 6 July to 14 January
Africa has been photographed by outsiders as either a huge wildlife park or place of war and famine. Here is African photography from Africa that replaces reportage with imagination, voyeurism with intimacy. The artists seeing a continent anew include Samson Kambalu, Zohra Opoku, Hassan Hajjaj, Maïmouna Guerresi and many more.
Joshua Reynolds
The Box, Plymouth, to 29 October
It's the 300th birthday of this hugely successful portrait painter and Plymouth local, who was the founding president of the Royal Academy. Reynolds made his money flatteringly depicting Georgian high society but he had high ideals for art, which he championed in his lectures to the RA.
Larry Achiampong
Baltic, Gateshead, to 29 October
British-Ghanaian artist Achiampong uses the cliches and wonders of science fiction to explore identity, history and selfhood. This exhibition centres on his film Wayfinder, a contemporary epic in which a girl travels from Hadrian's Wall to Margate though a stricken land, and project Relic Traveller. There's also a gaming room. Jonathan Jones
---
Going out: Stage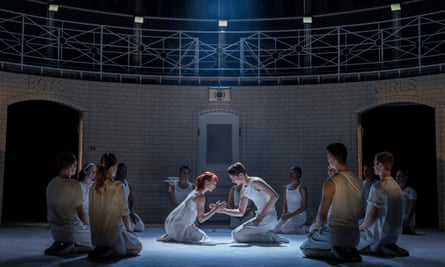 Matthew Bourne's Romeo + Juliet
Curve, Leicester, 3 to 8 July; touring to 2 September
A national tour for one of Matthew Bourne's most vibrant recent shows. To create it, the choreographer gathered a cast of young dancers and collaborators to inject teen spirit into his dystopian take on Shakespeare. It's a show that definitely captures something about teenage lust, angst and rebellion. Lyndsey Winship
Beneatha's Place
Young Vic, London, to 5 August
Biting new satire inspired by A Raisin in the Sun and written and directed by Kwame Kwei-Armah. Beneatha has left the prejudice of 1950s America for Lagos: will she find a brighter and fairer future? Miriam Gillinson
Manchester international festival
Various venues, to 16 July
The dynamic and inventive festival returns – and includes a musical adaptation of The Faggots and Their Friends Between Revolutions, and a show about the disappearance of Malaysia Airlines Flight MH370 from Berlin's Rimini Protokoll. MG
Jordan Brookes
Zion, Bristol, Friday7 July
Winning the Edinburgh comedy award in 2019 with I've Got Nothing – a torrent of existential torment, big belly-laughs and brain-twisting tangents – led to an unexpected achievement for Brookes: due to pandemic-related cancellations, he became the longest-reigning Edinburgh champ. He'll be honing the follow-up in Bristol this week. Rachel Aroesti
---

Staying in: Streaming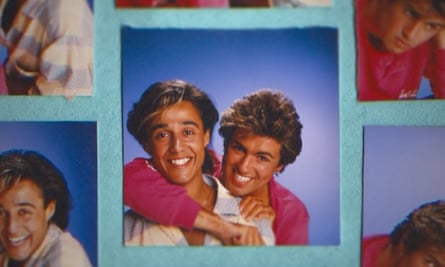 Wham!
5 July, Netflix
Two best mates from Bushey messing about; the epitome of the fun and frivolous 80s; a pop songwriting powerhouse; a national joke (that they were in on): George Michael and Andrew Ridgeley's exclamatory duo were all these things and more. Now they get a fitting tribute in this doc by Jim & Andy director Chris Smith.
Then You Run
7 July, Sky Max & Now
You'd be forgiven for thinking the gangster genre had mined every angle by now, but this comedy-thriller is told from the perspective of a gaggle of teenage girls, whose wild getaway to Rotterdam turns into an even wilder European crime spree.
The Horror of Dolores Roach
7 July, Amazon Prime Video
Even in our adaptation-addled cultural landscape, this new chiller – about a woman whose post-prison massage business turns her into a Washington Heights-based Sweeney Todd – has had an unusual trajectory: it was originally a one-woman play, then a hit podcast, and finally this stomach-churning eight-part series.
Champion
1 July, 9.15pm, BBC One & iPlayer
Candice Carty-Williams's TV takeover begins now: fans awaiting the adaptation of her hit novel Queenie can first get stuck into her debut drama, which follows a pair of warring south London sibling-musicians, and counts Top Boy's Malcolm Kamulete and the singer Ray BLK among its cast. Rachel Aroesti
---
Staying in: Games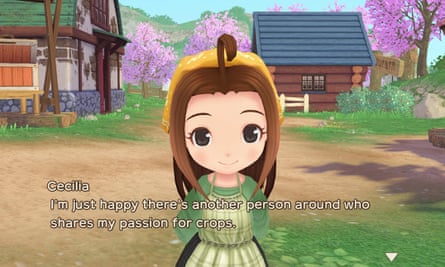 Story of Seasons: A Wonderful Life
Out now, Switch, PS5, Xbox Series X/S
A bucolic Japanese farming game, cutesy but heartfelt. A Wonderful Life first appeared on the GameCube in 2003, and it's significantly better now.
Catch & Cook
Out 6 July, PC
The summer video game drought is upon us, but this cheerful wee game about heading out on a fishing boat to catch fish to cook in your own restaurant looks promising. Keza MacDonald
---
Staying in: Albums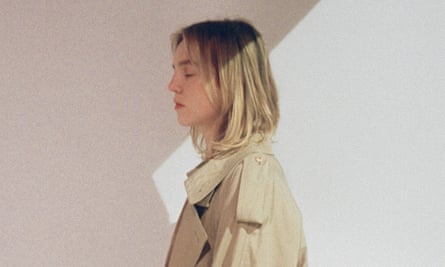 The Japanese House – In the End It Always Does
Out now
Written during a burst of creativity following a series of life changes – moving cities, the breakdown of a relationship – this second album of delicate alt-pop by Amber Bain features Matty Healy, Muna's Katie Gavin, and Justin Vernon. Singles Sunshine Baby and Boyhood perfectly encapsulate Bain's soft-scoop sadness.
Nothing But Thieves – Dead Club City
Out 7 July
Aiming for their fourth UK Top 10 album, the Essex rockers return with a concept album of sorts. Apparently based around "characters and story arcs from in and around the city", it's an album that finds the quintet adding Weeknd-esque synthpop to the mix on opener Welcome to the DCC.
Joanna Sternberg – I've Got Me
Out now
New York-based cartoonist and musician Joanna Sternberg returns with the follow-up to their cult classic 2019 debut, Then I Try Some More. Hailed by the likes of Conor Oberst (Bright Eyes), that album's contrast of lyrical frankness and pretty melodies continues, especially on the self-interrogating title track.
Olivia Dean – Messy
Out now
After four EPs of soulful pop, London singer-songwriter Olivia Dean finally unveils her debut album. While recent single Dive is a sun-kissed love story, and the leftfield UFO a minimal slice of electro-folk, it's on the closing Carmen – a joyful, heartfelt tribute to her grandmother – that she really shines. MC
---
Staying in: Brain food
Get Birding
Podcast
The engrossing birdwatching podcast returns with new host Kwesia. Episodes explore Kwesia's background connecting with nature in an inner-city environment, as well as interviews with Jonathan Franzen and Alison Steadman.
LSE Public Lectures
Online
Between 1990 and 2006, London university LSE held more than 1,000 public lectures. This formidable archive features recordings from speakers including Nelson Mandela and Joan Bakewell on everything from Africa's global position to women in media.
Diving for Rays
WaterBear
New environmental documentary streaming platform WaterBear has added this fascinating short film, telling the story of queer marine biologist Nicole Morris. We follow her journey to become certified and help diversify an otherwise heteronormative space. Ammar Kalia