---
Going out: Cinema
Passages
Out now
Coasting a sexy wave of controversy after getting slapped with the infamous NC-17 rating in the US, this bisexual love triangle from Ira Sachs isn't just about the sex scenes – it also happens to boast stellar performances from three of the best actors currently working: Adèle Exarchopoulos, Ben Whishaw and Franz Rogowski.
The Equalizer 3
Out now
This third chapter in director Antoine Fuqua's Equalizer saga finds Denzel Washington's retired US Marine vigilante Robert McCall attempting to live the quiet life in beautiful southern Italy – but luckily he finds plenty of organised crime there to keep him equalising away to his heart's content.
Cobweb
Out now
One night, little Peter is awakened by tapping sounds in his bedroom wall. His parents tell him he must be imagining things, but he's soon having regular chats with "Sarah," who claims to be a little girl that Peter's mum and dad murdered. Horror-thriller debut from Samuel Bodin.
Klokkenluider
Out now
The actor Neil Maskell (Utopia, Bull) makes his darkly comic directorial debut with a tale of a government whistleblower, his wife and two hitmen. Tom Burke (The Wonder, Strike) is a particular standout as one of the assassins. Catherine Bray
---
Going out: Gigs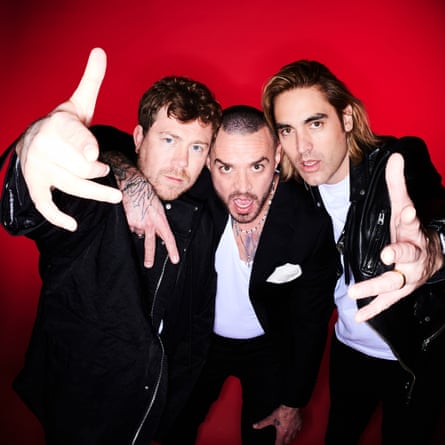 Busted
2 September to 10 October; tour starts Plymouth
The 00s pop-punk veterans are about to unleash Greatest Hits 2.0, featuring reworked versions of their hits alongside the Jonas Brothers, Wheatus and Hanson. The latter also join them on this hit-heavy arena tour. Michael Cragg
Hudson Mohawke
Fabric, London, 8 September
When Scottish maximalist dance producer and DJ Ross Birchard isn't producing ludicrous bangers for other people, – recent clients have included everyone from Christina Aguilera to new K-pop girlband SG5 – he's still crafting his own high-octane experiments (see 2022's Cry Sugar album). Expect a wild mix of his full range at this one-off gig. MC
The Trojans
Royal Albert Hall, London, 3 September
What should have been one of the Proms' standout events has been overshadowed by the untimely withdrawal of John Eliot Gardiner. His replacement will conduct the Monteverdi Choir and Orchestre Révolutionnaire et Romantique in a concert performance of Berlioz's epic. Andrew Clements
Corrie Dick
Shrewsbury, 2 September; London, 8 September
Glaswegian drummer-composer Dick's distinctive amalgam of Celtic folk, African percussion and freewheeling jazz takes a new step with his rockier Sun Swells album. UK jazz stars including trumpeter Laura Jurd and guitarist Rob Luft feature. John Fordham
---
Going out: Art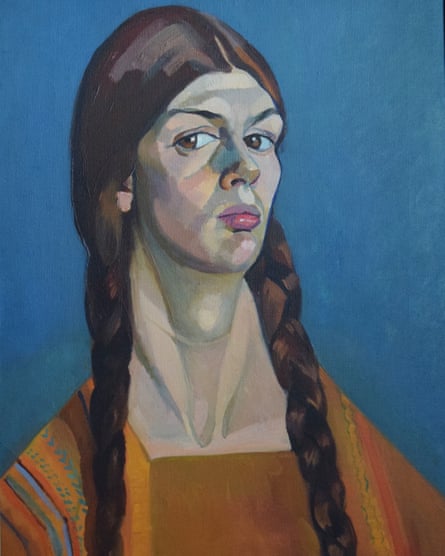 Scottish Women Artists
Dovecot Studios, Edinburgh, to 6 January
Contemporary artists including Alberta Whittle, Rachel Maclean and Alison Watt are celebrated here as part of a 250-year tradition. That long history of women taking on the art establishment includes the modernism of Wilhelmina Barns-Graham, the natural art of Elizabeth Blackadder and Beatrice Huntington's The Cellist.
D'Arcy Thompson
Pier Arts Centre, Stromness, to 23 December
The Scottish polymath Sir D'Arcy Wentworth Thompson published his book On Growth and Form in 1917. This mathematical analysis of how nature develops held a huge fascination for artists, including Richard Hamilton whose early work it dominated. Barbara Hepworth, Henry Moore and Naum Gabo shared his obsession, this exhibition reveals.
Black Atlantic
Fitzwilliam Museum, Cambridge, 8 September to 7 January
The University of Cambridge's art museum dates from the early 19th century. One of its early frequenters was student Charles Darwin. But its founder Richard FitzWilliam inherited wealth from the slave trade. The museum explores that truth and the relation between Cambridge and slavery with work from contemporary artists including Alberta Whittle and Keith Piper.
Thomas J Price
V&A, London, to 27 May
This powerful, thought-provoking sculptor plays with scale and context in his statues to recast the representation of race in western art. Here his works are displayed with the V&A collection. Traditional figurative sculpture meets its match as he uses a formal technique to portray modern people, doing modern things. Jonathan Jones
---
Going out: Stage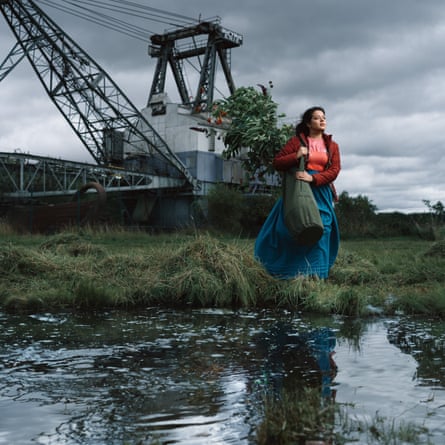 Nest
St Aidan's RSPB Nature Park, Leeds, 5 to 9 September
This site-specific theatre show features more than 100 performers and is staged in a nature park in east Leeds. The promenade show weaves through ponds and paths and explores ideas around identity, existence and climate migration. Miriam Gillinson
Michael McIntyre
5 September to 1 June; tour starts Bristol
Fancy a break from contemporary comedy's current preoccupation with trauma and pain? Then McIntyre's your man. Touring again after five years away, expect new show Macnificent to be rammed with uncomplicated joviality as the superstar standup expertly makes hay from the tiny quirks and tinier inconveniences of British life. Rachel Aroesti
Brassic FM
Gate theatre, London, 4 to 30 September
A love letter to working-class culture and music, co-created by poet and writer Zia Ahmed and director Stef O'Driscoll. This potent piece of gig-theatre tells stories through the prism of a pirate radio station and explores the impact of class and immigration status on access to employment. MG
Alvin Ailey American Dance Theater
Sadler's Wells, London, 5 to 16 September
A company that always brings joy, soul and a hugely versatile group of dancers, at home in classical poise, contemporary shapes and hip-hop-influenced movement. Here, it performs four programmes, featuring classic works by the late, great Ailey and up-to-the-minute choreography from Kyle Abraham and Jamar Roberts. Lyndsey Winship
---

Staying in: Streaming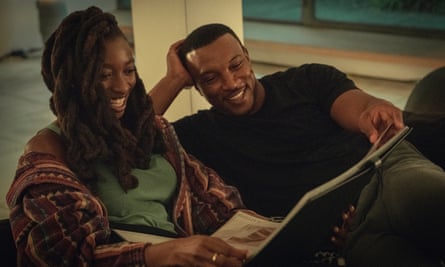 Top Boy
Netflix, 7 September
This nuanced portrait of a Hackney drug-dealing gang now qualifies as one of the best British dramas of the century so far. As it returns for a final series, the big question is still hanging: will it be Dushane or Sully who comes out on top?
The Changeling
Apple TV+, 8 September
LaKeith Stanfield leads a goosebump-inducing fantasy horror about a man whose wife does something unthinkably awful after the birth of their first child, before disappearing altogether. Based on Victor LaValle's 2017 novel, this disturbing fairytale mixes the supernatural with musings on parenthood and mental health.
Bad Behaviour
BBC Three & iPlayer, 4 September, 9pm
Aussie soaps have long been beloved by Britons, but in the past few months comedy and drama from down under has been winning us over, too. Hot on the heels of The Twelve and Colin from Accounts comes this series about two women haunted by their experiences at an exclusive but spartan boarding school in the bush.
Love & Death
ITVX, 7 September
Feel like the true-crime drama boom has got out of hand? Consider this, the second dramatisation of the 1980 murder committed by Texas housewife Candy Montgomery in just 12 months, as concrete evidence. Still, this version boasts an incredible cast, with Elizabeth Olsen playing the killer, and Jesse Plemons as her victim's husband. Rachel Aroesti
---
Staying in: Games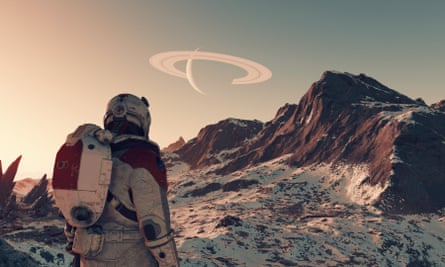 Starfield
PC, Xbox, out Wednesday
Probably the biggest game in a year full of enormous games, this spacefaring RPG from the creators of Skyrim creates more than 1,000 explorable planets in code.
Under the Waves
PC, PS4/5, Xbox, out now
It looks like The Life Aquatic with Steve Zissou, but this deep-sea adventure game is darker in spirit as diver Stan deals with grief and isolation beneath the sea. Keza MacDonald
---
Staying in: Albums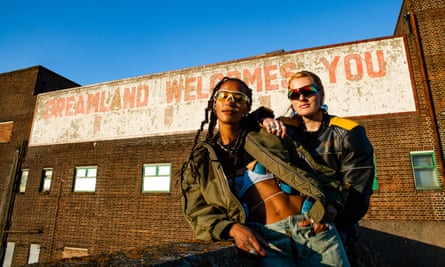 Icona Pop – Club Romantech
Out now
On their third album the Swedish electropop duo, AKA Caroline Hjelt and Aino Jawo don't stray too far from I Love It, their raucous 2012 UK No 1 hit. Shit We Do For Love has a similarly gonzo spirit, while I Want You showcases their love for a big, chant-like chorus.
Jeff Rosenstock – Hellmode
Out now
Prolific cult punk troubadour Jeff Rosenstock says this fifth solo album represents "the chaos of being alive right now". The musically buoyant but lyrically bleak Liked U Better certainly captures a specific dark mood, but the acoustic, delicately unfurling Healmode perhaps hints at something close to hope.
Puma Blue – Holy Waters
Out now
London-born, Atlanta-based Jacob Allen, AKA Puma Blue, makes tactile, introspective music for late-night wallows. On recent single Dream of You his hushed tone is almost a whisper, while the hazy O, The Blood! starts small before reaching a relatively bold crescendo. An early autumn treat as the nights roll in.
The Pretenders – Relentless
Out now
Produced by David Wrench (Bat for Lashes, Arlo Parks) and featuring a string arrangement from Jonny Greenwood on the desolate closer I Think You About Daily, the 12th album by the Pretenders shows a band still keen on pushing their sound. The single A Love, meanwhile, is them at their melodic best. MC
---
Staying in: Brain food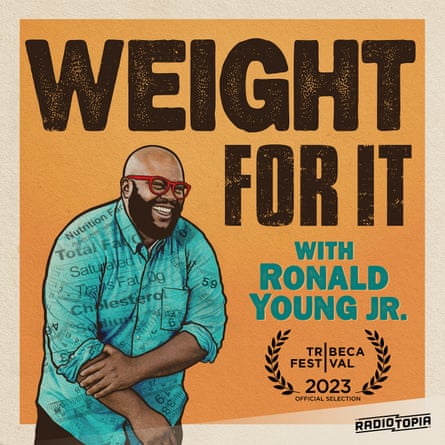 Weight for It
Podcast
Ronald Young Jr hosts this remarkably open and emotive series on the lives and perceptions of fat people. Drawing on his own issues with weight, Young examines everything from the dangers of diet culture to desirability.
Everwave
Online
Musician Mark de Clive-Lowe's open-access music platform could well be the future of global collaboration for artists. Musicians and producers can sign up and contribute online to ongoing tracks, and listeners can stream the developing results.
Our Sea Forest: Our Lives
BBC One, 8 September
Sharp, climate-focused documentary helmed by 74-year-old free diver Eric Smith, recounting his decades spent exploring the Sussex coast and its recent regeneration thanks to a landmark ruling that has protected the seabed from damaging trawling. Ammar Kalia