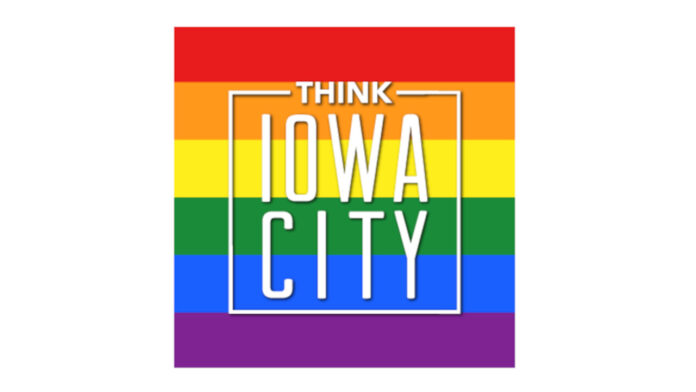 Think Iowa City, the Iowa City/Coralville Area Convention & Visitors Bureau, is an official nominee in the US Destination City category for the 2022 Gay Travel Awards, GayTravel.com announced Nov. 30.
Iowa City is nominated for the award, alongside Atlanta, Miami, New Orleans, New York, San Diego and San Francisco.
"For the second year in a row, to see 'Iowa City, Iowa' listed among the greatest destination cities in the world, like San Francisco, New York, and Miami, speaks volumes to what our city means to the gay community and to the fantastic hospitality we offer to all travelers," said Nick Pfeiffer, vice president of public affairs at Think Iowa City.
"The goal of the Gay Travel Awards is two-fold," GayTravel.com founder Steve Rohrlick said. "The first is to recognize and showcase select inclusive travel-related companies and destinations that resonate with our discerning audience. The second is to inspire other companies and brands around the world to continually raise their safety and service levels and amenities while encouraging a broad spirit of inclusiveness."
This is the seventh year of the awards and second nomination for Iowa City. The Highlander Hotel is also nominated in the US Hotel category.
Public voting is officially open on the Gay Travel Awards website and will remain open through Dec. 26.
Think Iowa City is the Iowa City/Coralville Area Convention & Visitors Bureau. It is the Iowa City area's official destination management organization. Its goal is to attract more visitors, meetings, groups, and events to the area through destination marketing, outreach, and facilitation. The mission of Think Iowa City is to advance the economic vitality and quality of life for residents and visitors as Iowa's premier destination.
The GayTravel brand is widely considered the equivalent of the "Good Housekeeping Seal of Approval" among LGBTQ+ travelers – a trust that has been forged over 22 years. GayTravel provides its audience with valuable resources to help them plan memorable travel experiences.
Millions of LGBTQ+ travelers rely on GayTravel.com each year for the best places to stay, the best tours and cruises, the latest events, and the latest dining and nightlife trends. The company connects its loyal and affluent audience with hand-selected travel partners in a meaningful and relevant way. GayTravel.com maintains the #1 organic search result on Google, Yahoo! and Bing for "gay travel."
GayTravel, along with their GayTravel Celebrity Gurus, has the largest social media following of any LGBTQ+ travel company. The US Department of State has sought GayTravel's feedback in developing safe protocols for LGBTQ+ travelers abroad. GayTravel has been featured in the New York Times, The Wall Street Journal, and MarketWatch.