Sydney start-up Edie Collective makes vegan leather shoes from a mix of microfibre and polyurethane leather; essentially, the highest-grade non-leather leather out there, with a far lower impact on the environment – regarding water consumption – and of course the animal, than real leather.
For sneakers, it's hard to look past Cariuma, made with organic cotton, natural rubber bamboo and cork. For each pair of shoes it sells, the company plants two trees as part of its reforestation program in Brazil. In June, it will launch an Ocean Conservation Program with Coral Vita. Each pair of sneakers purchased will help to restore 10 cm² of coral reef off Coral Vita's home on Grand Bahama island.
Better denim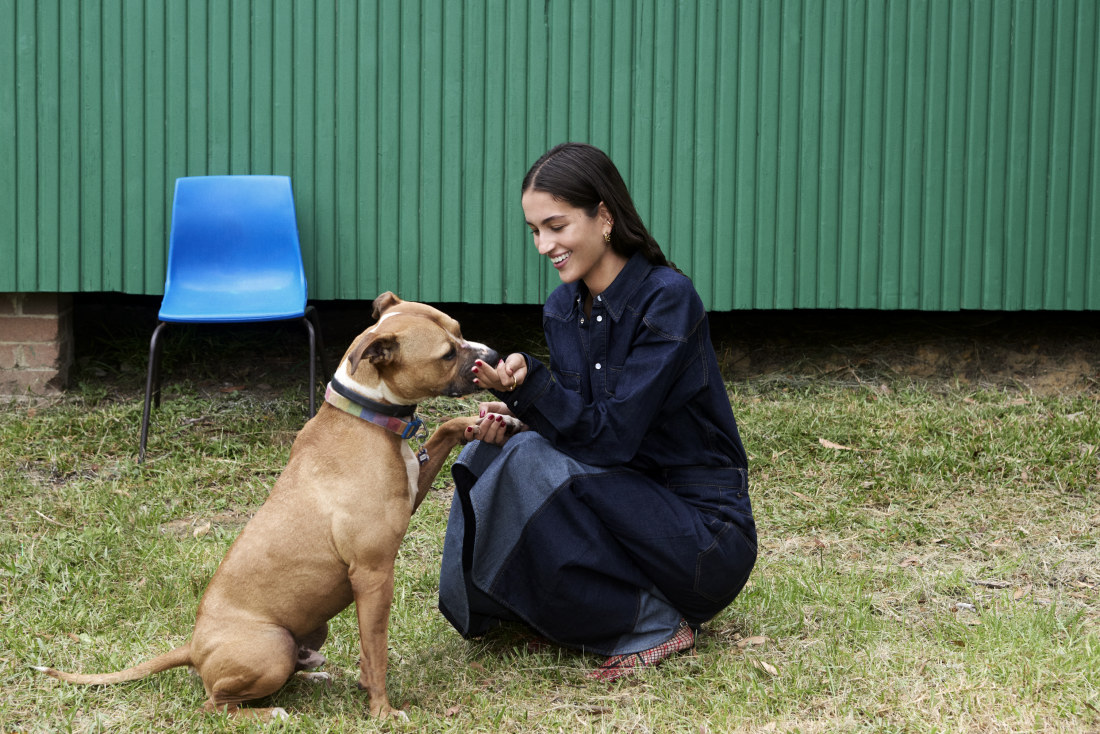 Denim is particularly tricky from an environmental perspective: cotton requires a lot of water for growth, and dyeing denim is a chemical-heavy process. There are a lot of great denim brands out there, but Australian label bassike is one of the best. A Certified B Corporation, bassike manufactures its denim in Japan. The wash-house and fabric mill use eco-technology water systems to treat and re-use the indigo dye used to produce the blue colour in denim, and this indigo water by-product is then cleansed, recycled and reused as natural compost. Sidenote: the jeans are great.
Better bags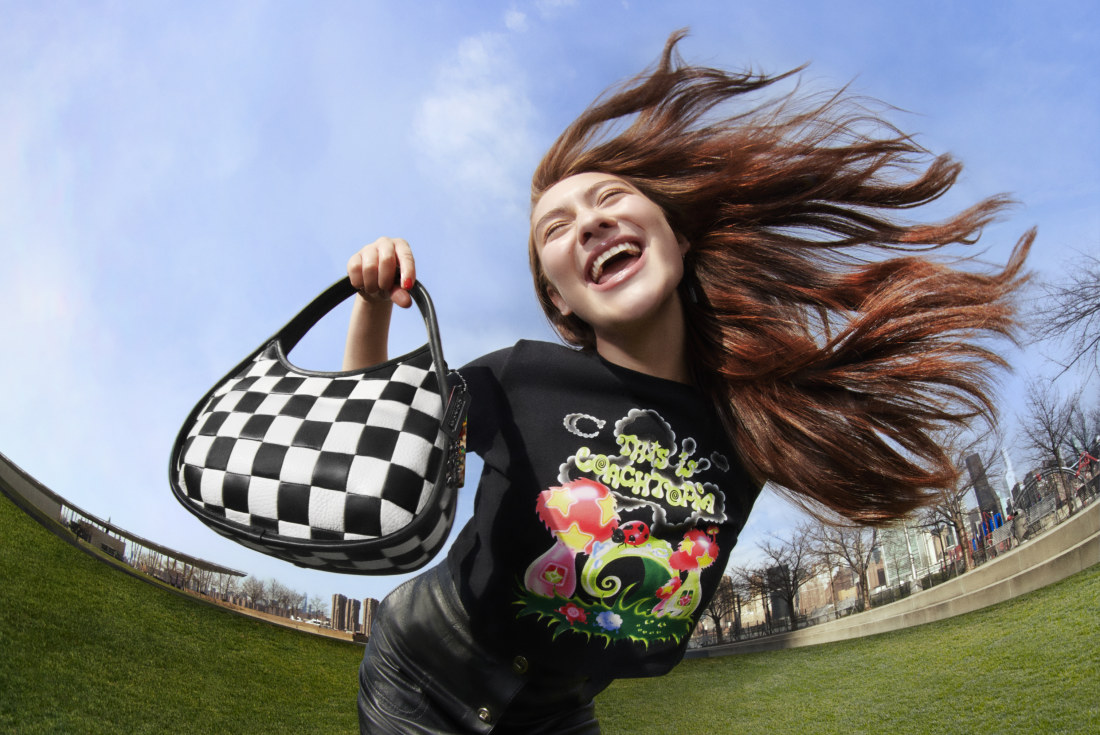 Coach is solar-level hot with Gen Z customers currently, and part of its renaissance is surely a result of its commitment to circularity. It recently announced Coachtopia, a sub-brand creating goods (bags, shoes and apparel) from upcycled and recycled materials, which can then be returned to the company at the end of life for more reimagining. Though it's not yet available in Australia, Coachtopia should reach us by the end of the year.
Meanwhile, Yu Mei, a New Zealand brand, makes softer-than-infant-skin bags from discarded deer nappa leather that would otherwise be sent to landfill.
If you have a great handbag (and I am guessing you do), keep it in great condition. Look for a local "bag spa" (there are plenty) and have your bag reconditioned. Many companies will do this for you, too. Loewe, for instance, runs ReCraft, a program in its Osaka, Japan store where bags can be repaired and maintained.
For bags that can't find salvation here, they'll be turned into new products, says the label's creative director, Jonathan Anderson. "It's about the joy of craft beyond the new and a commitment to breathing fresh life into long-cherished possessions," he says.
Better occasion wear
My advice here would always be to rent. In Sydney, Fashion Alta Moda offers premium designer pieces for hire (Oscar de la Renta, Carolina Herrera, Dolce & Gabbana) while The Volte ships Australia-wide (often the same day you order).
For other occasions, try Faithfull the Brand. No, it's not Oscar de la Renta, but this womenswear label is also a Certified B Corporation working closely with family-run factories in Indonesia to make small batches of its feminine, slinky dresses (and more). Using fabrics with a lower environmental impact (such as flax linen, tencel and Repreve, a type of recycled nylon), Faithfull offers stylish choices for an event.
Better everyday pieces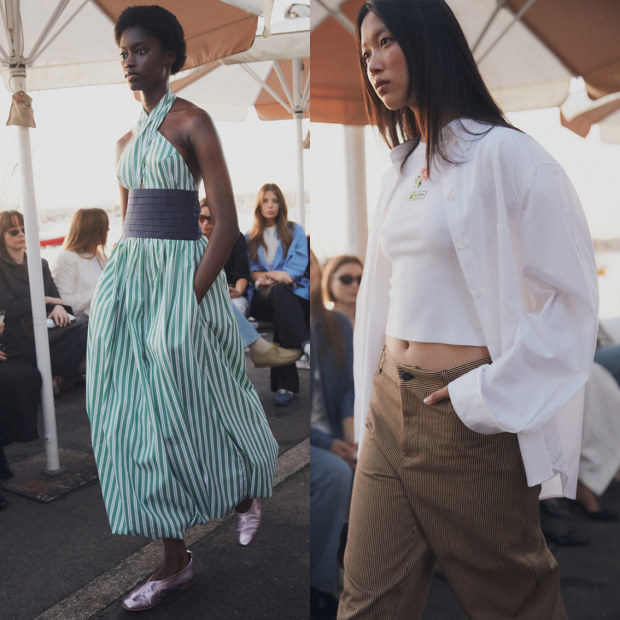 Sometimes it takes an outsider looking in to hit on the zeitgeist and understand what it is a market wants. Maggie Hewitt's brand, Maggie Marilyn, is exactly that. The New Zealand native is now based in Australia (with a store in Paddington, Sydney) and creates small runs of exquisitely made, kind-to-the-planet clothing. Hewitt works with Good Earth Cotton and FibreTrace to create clothes responsibly, using as much regenerative material as possible. She also refuses to wholesale and doesn't discount.
For men, try Christian Kimber, a label that is in the spotlight after its debut at Australian Fashion Week last month. Made with luxurious and responsibly sourced fabrics, Kimber's clothing is also sustainable because it is designed in timeless styles. These are coats, trousers and shirts you'll wear for many years.
Better workwear
The great thing about a suit is that it's waste-free by design. Having a suit tailor-made just for you means there will be no returns, and the manufacturing is usually done locally, too. Investing in a suit is not just a fashionable choice (and one that you'll stand behind for many years to come, mark my words) but one that is gentle on the planet. Suits don't need to be washed excessively: you can spot-treat stains, and if necessary, dry-clean at an eco-friendly dry-cleaner. In Melbourne, E Nolan makes remarkable suits for women, while P Johnson, Oscar Hunt and Belance are all masters of the trade for men.
And finally…
Shop in-store and try things on. Take your time. The environmental burden of shipping and returning is significant and growing (even ASOS is now charging for returns to try and offset their impact). Go to a store. Try things on. And don't buy them if you have doubts.
Buy secondhand when you can. Consignment stores are everywhere now, and I make a point of visiting every one I can (you never know what you might find). Try Trading in Style, Constantina Vintage and online, Vintage Club Mystery Box, a subscription service where luxury vintage is hand-chosen for you (fun, though it does ship from the UK, so it's not carbon-neutral). Internationally, there is Vestiaire Collective, The RealReal and eBay (where luxury handbags priced above $300 are all verified for authenticity). Luxury businesses have begun to dip their toes into the resale market, too: Gucci, Balenciaga, Alexander McQueen and Chloe all have secondary sales sites now.
Got your eye on something? Search for it on Facebook Marketplace first. I can't tell you how often I've wanted a bag or piece of jewellery only to find that someone else has already bought it, no longer needs it, and wants to sell it to me at a lower price. It takes less than a minute to go and check!